Published on
January 30, 2019
Category
News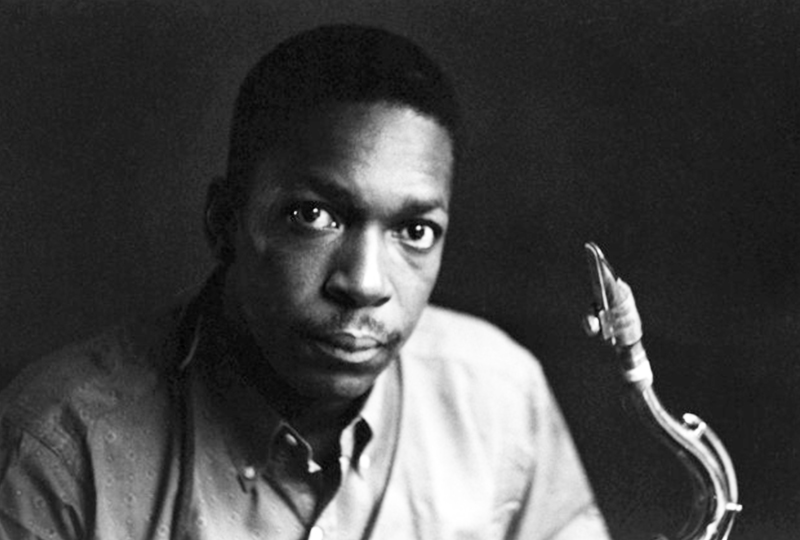 With band members including Freddie Hubbard, Donald Byrd and Art Taylor.
John Coltrane's session recordings for Prestige in 1958 are being compiled in a new 8xLP vinyl box set, out this March.
Read more: Coltrane, Kamasi, and the art of looking both directions at once
Coltrane '58 features 37 tracks, all of which have been remastered from the original tapes, such as 'Lush Life', 'Lover Come Back to Me', 'Stardust', 'Good Bait', and 'Little Melonae', plus first recordings of 'Nakatini Serenade', 'The Believer', 'Black Pearls', 'Theme for Ernie', 'Russian Lullaby', 'Sweet Sapphire Blues' and 'I Want to Talk About You'.
All of the recordings took place in New Jersey at Rudy Van Gelder's home studio, created during a series of 3-hour sessions.
For the occasion, Coltrane enlisted: Kenny Burrell (guitar), Donald Byrd (trumpet), Paul Chambers (bass), Jimmy Cobb (drums), Tommy Flanagan (piano), Red Garland (piano), Wilbur Harden (trumpet, flugelhorn), Louis Hayes (drums), Freddie Hubbard (trumpet), and Art Taylor (drums).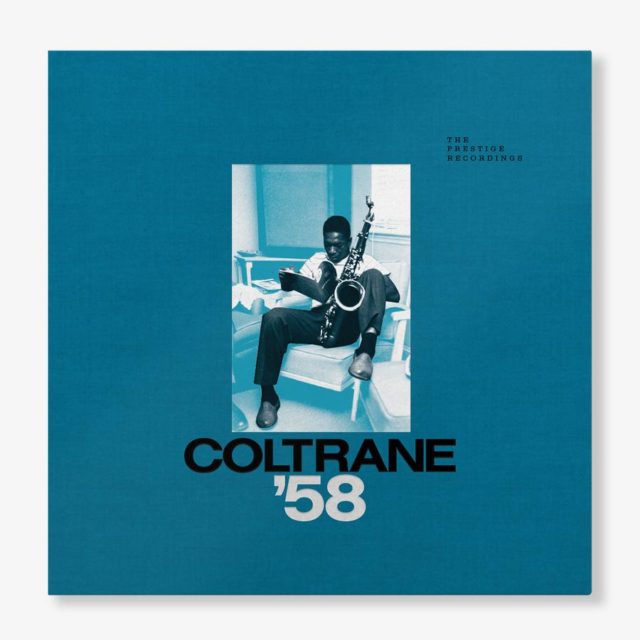 Though these tracks were later released on various albums once Coltrane established his reputation as a bandleader, Coltrane '58 marks the first time the tracks have been collected in the order they were recorded.
Coltrane '58 set follows the release of Coltrane's Both Directions at Once – one of our favourite reissues of 2018.
The box set also includes a 40-page book with liner notes by music historian Ashley Kahn, as well as rare images including several taken by jazz photographers Francis Wolff and Esmond Edwards.
Pre-order a copy here ahead of its 29th March release on Craft Recordings, listen to 'Nakatini Serenade' and check out the track lists below.
Tracklist
DISC ONE
Side A
1. Lush Life
2. Come Rain or Come Shine
Side B
1. The Believer
2. Nakatini Serenade
DISC TWO
Side A
1. Lover
2. Russian Lullaby
3. Theme for Ernie
4. You Say You Care
Side B
1. Good Bait
2. I Want to Talk About You
DISC THREE
Side A
1. Lyresto
2. Why Was I Born
3. Freight Trane
4. I Never Knew
Side B
1. Big Paul
2. I See Your Face Before Me
DISC FOUR
Side A
1. Rise and Shine
2. Little Melonae
Side B
1. If There Is Someone Lovelier Than You
2. By the Numbers
DISC FIVE
Side A
1. Black Pearls
2. Lover Come Back to Me
Side B
1. Sweet Sapphire Blues
DISC SIX
Side A
1. Spring Is Here
2. Invitation
Side B
1. I'm a Dreamer (Aren't We All)
2. Love Thy Neighbor
DISC SEVEN
Side A
1. Don't Take Your Love From Me
2. Stardust
Side B
1. My Ideal
2. I'll Get By (As Long as I Have You)
3. Do I Love You Because You Are Beautiful
DISC EIGHT
Side A
1. Then I'll Be Tired of You
2. Something I Dreamed Last Night
Side B
1. Bahia
2. Goldsboro Express
3. Time After Time
Photo by Esmond Edwards / (c)Esmond Edwards/CTSIMAGES