Published on
April 17, 2013
Category
News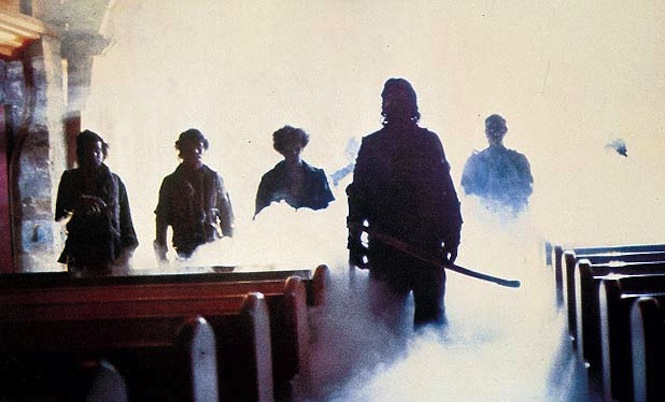 Horror and sci-fi soundtrack label Death Waltz Recording Company have announced that they will be releasing The Fog composed by seminal horror film director and composer John Carpenter, with exclusive and as yet unseen cover artwork by Dinos Chapman.
The double LP of the original score first released in 1984 includes a bonus plate of original movie cues never before released on vinyl, with the green and clear vinyl coming housed in a sleeve that will feature bespoke artwork by one half of YBA upstarts the Chapman Brothers, Dinos Chapman.
While Death Waltz are keeping the artwork close to their chests for the time being, the inclusion of Chapman in the project will make this the most sought after of Death Waltz's recent slew of John Carpenter reissues, which has seen them press the Halloween series in their inimitable collectors editions. [via The Wire]
Limited to 1000 copies, the release will be launched on June 7th with a special screening of the 1980 film from a rare original 16mm full scope print. Click here for more details on the release and the party.
Dinos Chapman's debut LP Luftbobler was released by The Vinyl Factory earlier this year.