Published on
November 18, 2019
Category
News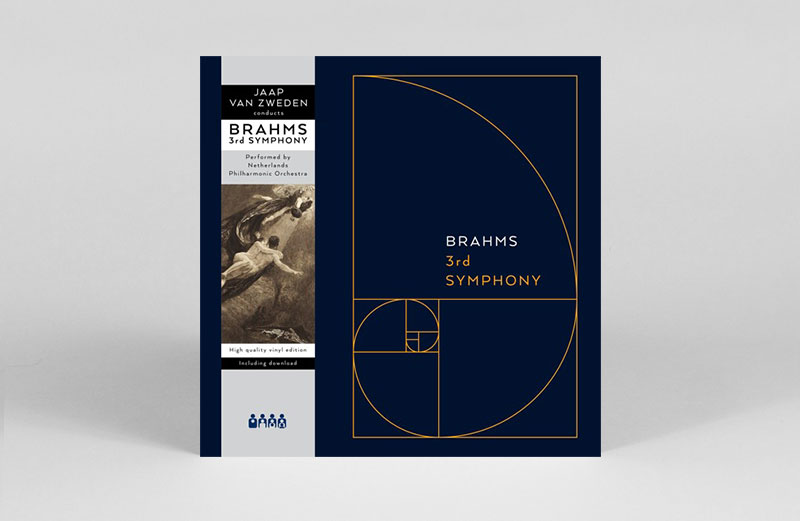 Romantic soundscapes. 
Clone Records' Edit.Futurum imprint has released a recording of Johannes Brahms' 1883 3rd Symphony, conducted by Jaap van Zweden and performed by the Netherlands Philharmonic Orchestra.
Read more: Rotterdam's Clone Records launches classical music sub-label, Edit.Futurum
The shortest and most personal of Brahms' four symphonies, 3rd Symphony was written in less than four months during a trip to the Rhine.
Responding to his friend Joseph Joachim's "frei aber einsam" (free but lonely) motto, Brahms incorporates his own optimistic saying, "frei aber froh" (free but joyful), through the symphony's F, A-flat, F motif.
3rd Symphony moves from Brahms' expression of romantic desires for German pianist and composer Clara Schumann in melancholic 'Poco Allegretto', to the relaxed rhythms of 'Adante', before closing with the grand, operatic sounds of 'Allegro'.
The new release follows Edit.Futurum's release of a recording of Claude Debussy's Nocturnes, conducted by Jun Märkl and performed by the Orchestre National de Lyon.
Head here for more info, and check out the tracklist below.
Tracklist:
1. Allegro Con Brio, Un Poco Sostenuto – Tempo I
2. Allegro Con Brio, Un Poco Sostenuto – Tempo I
3. Andante
4. Andante (continued)
5. Poco Allegretto
6. Poco Allegretto (continued)
7. Allegro
8. Allegro (continued)