Published on
September 5, 2018
Category
News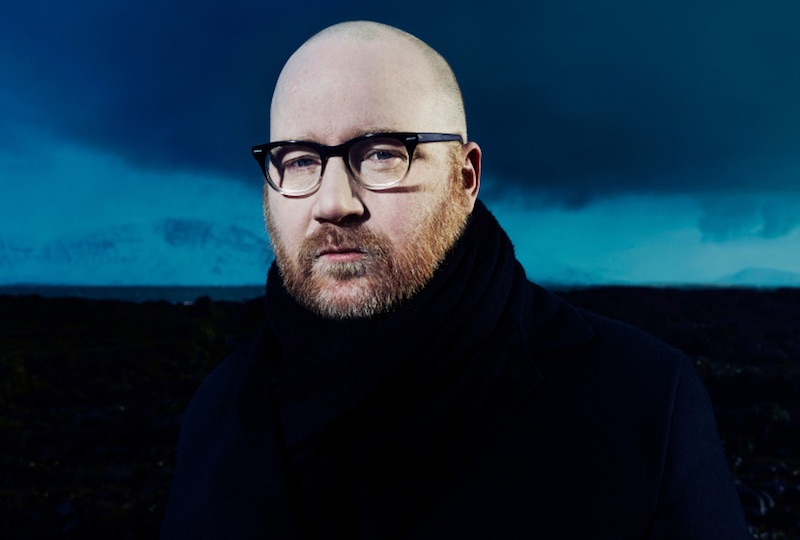 The composer's final work will have multiple vinyl variants.
Jóhann Jóhannsson's soundtrack to forthcoming horror film Mandy is to be released on black, red, and clear vinyl via Lakeshore and Invada Records later this month.
Listen next: VF Mix 100: Ryuichi Sakamoto by Jóhann Jóhannsson
Announced earlier this summer, the soundtrack to the Panos Cosmatos-directed film was co-produced by Jóhannsson and Randall Dunn, before the composer's death in February at the age of 48.
At the time of the original announcement, Cosmatos (who also provides liner notes to the new release) wrote: "Jóhann went above and beyond, and I suspect to the limits of his sanity, to make the music for this movie. His words and his actions made him more than a great collaborator, they made him like a brother to me. I'm sad our time together was so brief but I'm very proud of what he accomplished on Mandy and I believe he was too."
Now, Invada and Lakeshore have revealed the vinyl variants for the first time, which will see retail editions of the score pressed to black and red vinyl (released on 21st September), while a special clear edition will only be available from the Invada online shop from 14th September (as will Lakeshore's digital release), to coincide with the film's US street date.
Designed by John Bergin, and printed on reverse board, with gloss spot varnish artwork and a wrap-around paper band, all editions also include interior artwork by illustrator Julie Bell. See all three variants below.