Published on
June 8, 2016
Category
News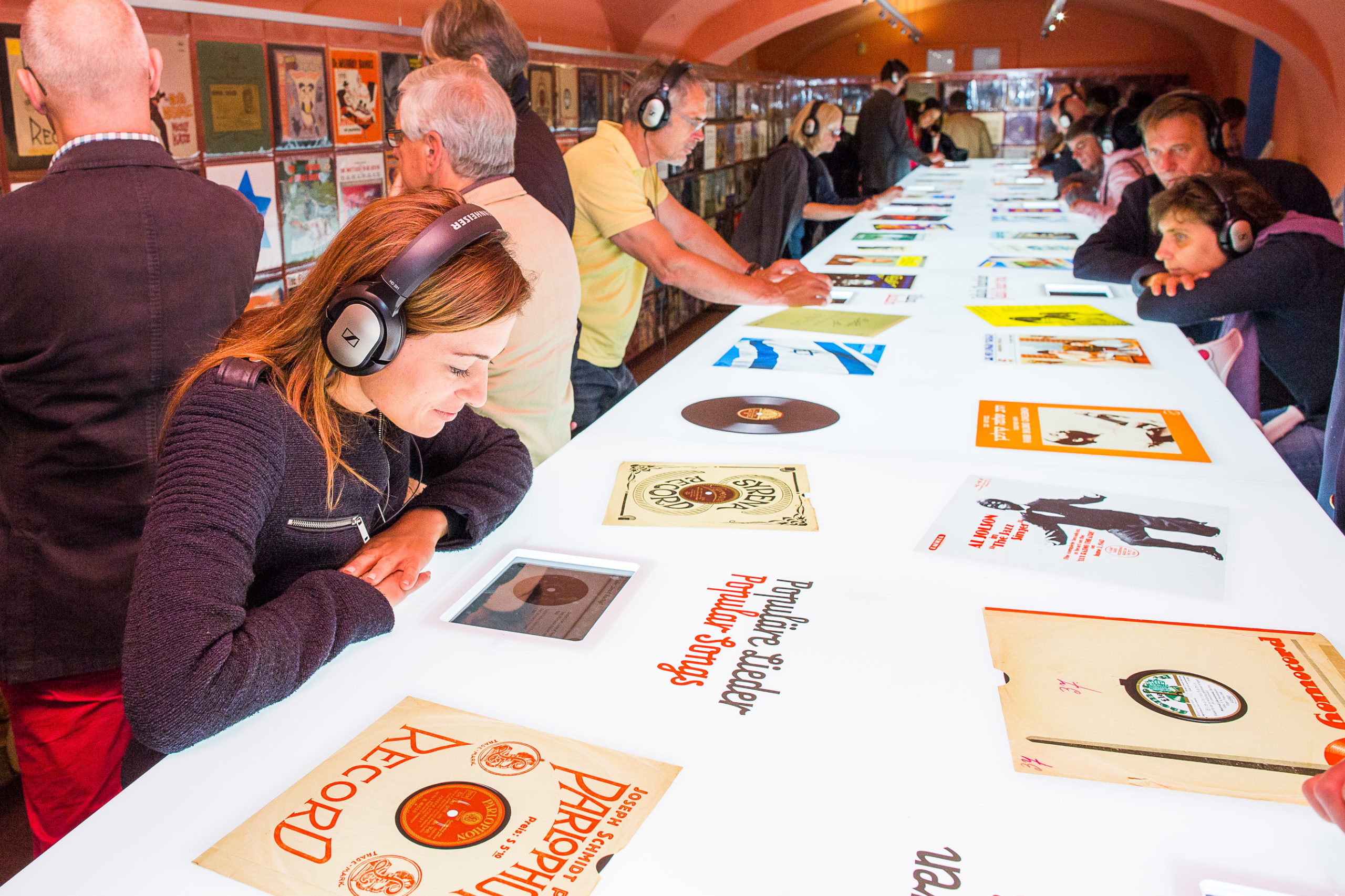 A journey through the records that changed lives and the technology that made it happen.
Opening at London's Jewish Museum next month, Jukebox, Jewkbox! A Century on Shellac and Vinyl will celebrate the birth of the recording industry and the art of the vinyl.
The interactive exhibition takes the invention of the phonograph record and the gramophone by Emil Berliner – a German-Jewish emigrant to the USA – as its starting point. From there, the show traces the 20th Century through vinyl, celebrating the role played by Jewish inventors and musicians in recorded music.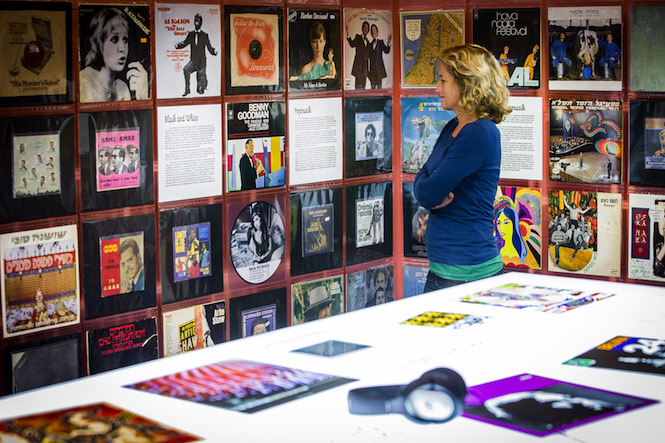 Exhibition photos: Jewish Museum Hohenems/Dietmar Walser
From synagogue music in the middle-class home to Yiddish theatre songs on Broadway to punk rebels, a key audio display features forty with musicians, artists and music fans recounting the Jewish record that changed their life. The exhibition also celebrates cover art with a display of 500 sleeves by Amy Winehouse, the Ramones, Bob Dylan, Barbara Streisand and more.
"Jukebox, Jewkbox! celebrates the role Jews have played in the history of recorded music, both from an artistic standpoint and as industry influencers," says Curator Joanne Rosenthal. "Visitors are invited to take a personal journey, exploring the soundtracks and stories of one hundred years of shellac and vinyl. Camden Town, with its rich and colourful musical heritage, is an ideal setting to tell this story."
Jukebox, Jewkbox! runs from 14 July – 16 October 2016 at the Jewish Museum London. Plan your visit here.
Record sleeve photos: Jewish Museum Hohenems/Robert Fessler