Published on
April 5, 2016
Category
News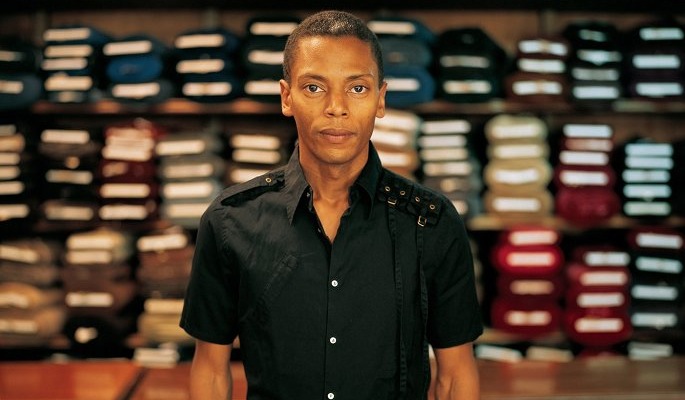 Detroit techno icon goes hi-fi.
Jeff Mill has detailed plans for an audiophile offshoot of his Axis Records label to put out records "mastered for high-fidelity sounds" on 180g virgin vinyl at 32-bit/48kHz.
The first release from the Axis Audiophile Series is a live recording of Mills' jazz-fusion outfit, a group that features Underground Resistance's Gerald Mitchell on keys alongside bassist Kenji "Jino" Hino and Yumiko Ohno of rock group Buffalo Daughter. As RA reports, the recording comes from a gig in Kobe last September.
Also forthcoming on Axis is Mill's next solo album Free Fall Galaxy, the ninth chapter of his sci-fi saga Sleeper Wakes. Set for release in June, Tte label says the album is about "the triangular pursuit of a prey that falls victim to its attacker." Never change Jeff!
In the meantime, the techno icon is set to appear on the new album from electronic pioneer Jean-Michel Jarre, who's also recruited Cyndi Lauper and the Pet Shop Boys to the project, among other star guests.
Tracklist:
Kobe Session
A1 'Eventide'
A2 'Introductions' (MC/translator: Masaaki Ishizaki)
B 'Happy Gamma Ray'
Free Fall Galaxy
01. 'Medians'
02. 'The Hunter'
03. 'Gravitational Lensing'
04. 'Inner Synthesis'
05. 'Solar Crossroads'
06. 'Transformation In the Virgo Constellation'
07. 'The Hunted'
08. 'Rabid Star Clusters'
09. 'Tri-angularism'
10. 'Spectroscopic'
11. 'Entering (The Free Fall Galaxy)'
12. 'Irreversible Elliptic Orbits'
13. 'Aurora'