Published on
January 8, 2021
Category
News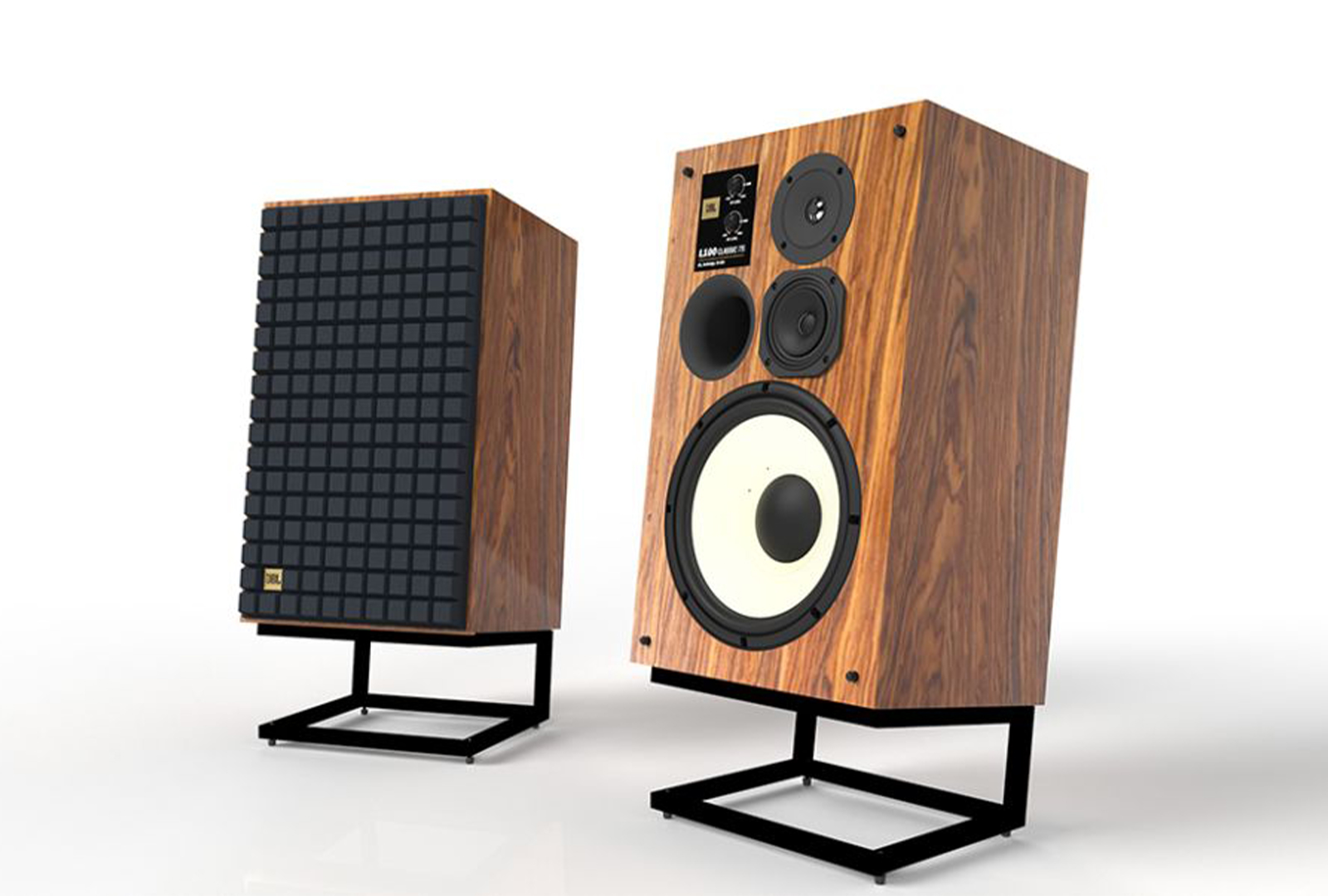 Celebrating a sonic classic.
JBL is releasing a 75th anniversary edition of its iconic L100 speakers this May.
Read more: The best speakers of 2020
The L100 Classic 75 is based off the 2018 L100 Classic speaker, and features the same titanium dome tweeter and Quadrex foam grille, but with an improved woofer suspension design and new teak wood veneer cabinets.
It measures in at 25.06″ x 15.34″ x 14.625″, and weighs 26.7kg.
Each unit is accompanied with a pair of a set of JS-120 floor stands, and will be shipped in a specially designed wooden crate adorned with limited edition artwork.
The L100 Classic 75 is limited to 750 editions, and will retail for £4,046.