Published on
April 9, 2021
Category
News
Featuring music from Jayda herself alongside Omar S, Aged in Harmony, HAAi, Fred Again.., and more.
Jayda G is the latest artist to take the reins of the DJ-Kicks series, released via !K7 this May.
The 21 track compilation features music from Universal Togetherness Band, HAAi, Omar S, Jennifer Loveless, Don Blackman, DJ Boring, and Evan Pyramid, alongside new music from Jayda G herself.
"This mix is full of nostalgia; music is nostalgia for me. It's happy and sad at the same time," she explains.
The compilation follows her 'Both Of Us' / 'Are U Down' EP on Ninja Tune — one of our favourite records in 2020.
Pre-order DJ​-​Kicks: Jayda G here in advance of its 14th May release, check out the artwork and tracklist below.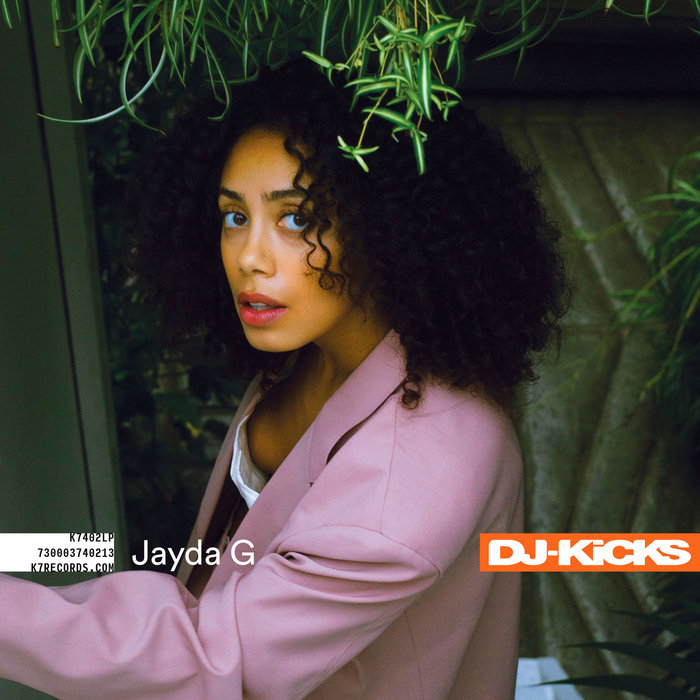 Tracklist:
1. Light Of The World — London Town
2. Aged In Harmony — You're a melody
3. Glassbeam — Taurus
4. Kokoro — Uman
5. Atmosfear — Invasion
6. Universal Togetherness Band — More Than Enough
7. Evan Pyramid — I Want Your Body
8. Don Blackman — Just Can't Stay Away
9. Gerry Read — 90s Prostitution Racket
10. Naomi Daniel — Stars Dos Cult Mix.
11. LNS — Bitumen
12. DJ Boring — Gardenia
13. Jennifer Loveless — in 10000 places (then what)
14. Haai — Good Ol'Fashioned Rugs
15. Jayda G — All I Need
16. Fred Again.. — Diana
17. House of Jazz — Hold Your Head Up (Original Mix).
18. 250 Lbs. Of Blue — Rejoice (Spen's New Vocal Mix)
19. Omar S* Presents Aaron "Fit" Siegel — Tonite (Detroit Mix)
20. DJ Koze — Homesick feat. Ada
21. Benny Sings — Summerlude
Photo by: Rafe Scobey-Thal