Published on
May 6, 2020
Category
News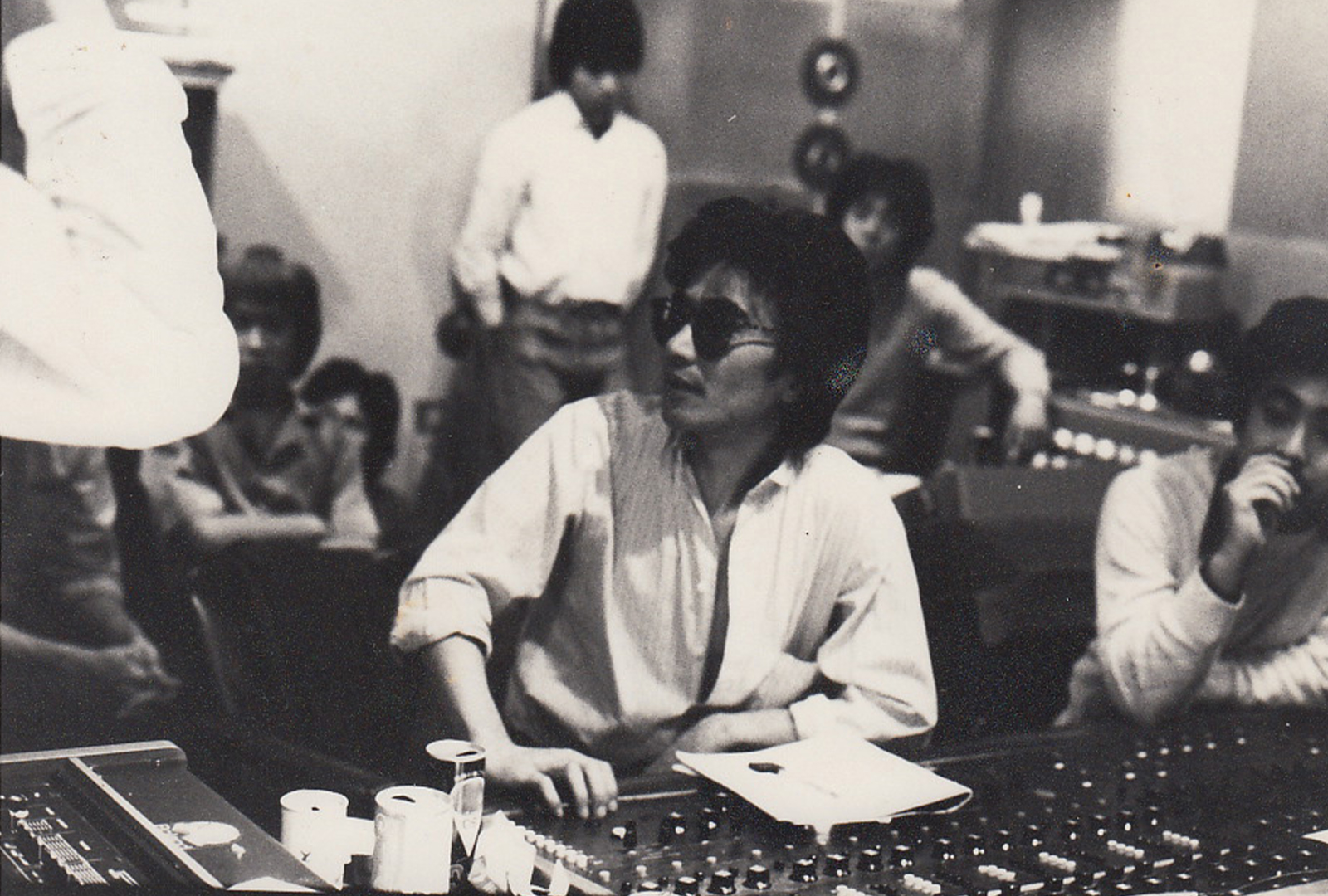 A glimpse into Japan's 1980s DIY "techno-pop" scene.
Early eighties sounds of Vanity Music – The Vanity Records Tape Box and Vanity Music – are being reissued by Vinyl On Demand.
Read more: Discovering Japanese pop music from 1975-1985 with Shinichiro Yokota & Soichi Terada
Established by music journalist Yuzuru Agi in late 1970s Osaka, Japan, Vanity Records dedicated itself to the underground electronic experiments that Agi termed "techno-pop."
In 1981, Vanity released a limited edition, 6-cassette box set compiling the work of six artists selected from demos sent to the label – titled Limited Edition Vanity Records Box Set – and a 13-track compilation called Music.
Reissued on 6xLP for the first time, The Vanity Records Tape Box captures the minimal electronic noise compositions of Kiiro Radical, Wireless Sight's piano, metronome, and radio noise experimentations, and Salaried Man Club's white collar industrial endeavours.
Vanity Music, reissued on 2xLP, offers a glimpse into the sounds coming out of the Japanese underground DIY scene at the advent of affordable synthesizers and multi-track recorders in the early 1980s, with its 13 tracks taken from over 100 cassette tape demos sent to Rock Magazine from across Japan
Head here to purchase a copy of The Vanity Records Tape Box, and here for Vanity Music; check out the artwork and tracklist below.
Tracklist:
The Vanity Records Tape Box
1. Gray Cross Part 1
2. Gray Cross Part 2
3. Gray Cross Part 3
4. Gray Cross Part 4
5. Martial Music
6. Fe
7. The Thought Of Y
8. Cinerama
9. Denki Noise Dance Part 1
10. Denki Noise Dance Part 2
11. Denki Noise Dance Part 3
12. Denki Noise Dance Part 4
13. Denki Noise Dance Part 5
14. Denki Noise Dance Part 6
15. Denki Noise Dance Part 7
16. Denki Noise Dance Part 8
17. Denki Noise Dance Part 9
18. Denki Noise Dance Part 10
19. Denki Noise Dance Part 11
20. Denki Noise Dance Part 12
21. Denki Noise Dance Part 13
22. Denki Noise Dance Part 14
23. Denki Noise Dance Part 15
24. Denki Noise Dance Part 16
25. Transparent Radio
26. P×T×C=1
27. Thugu-Rikwo
28. Sarava Tetsudo
29. Pocket Planetaria
30. Plastic Garden
31. In Vivo / b.b.b.
32. Micoplasm
33. I.D.50 (Live)
34. M.I.C.
35. Macrolide (C H NO)
36. Bacteroides
37. InVitro
38. Proteus
39. Amoxicillin
40. Klebsiella
41. Micoplasma
42. Dead World (LC M)
43. Automatic Funny Sight 1
44. Endless Dark Dream 1
45. Automatic Funny Sight 2
46. Endless Dark Dream 2
47. Bunbunbae
48. Hyojyo No Uta
49. Inkasanka
50. Rogan
51. Lock And Role
52. Yasai Ga Kirai
53. Ninshiki Yoso
54. Moeagaru Chukinto
55. Nakayubi Tomare
56. Reito Shokki
57. Tori Ga Tonda Rarara
58. Zesshyo
Vanity Music
1. Sattyuzai
2. Hischool Pigs
3. Ignorant Animal
4. 213
5. …Of The Passive Voice Through The Light
6. Denki Noise Dance Part 1
7. Denki Noise Dance Part 5
8. Denki Noise Dance Part 6
9. Denki Noise Dance Part 7
10. Denki Noise Dance Part 8
11. Denki Noise Dance 14
12. Inka Sanka 1
13. Inka Sanka 2
14. Green Brain
15. Dolby Nr On
16. 1976
17. Bunders Nachrichten Dienst
18. Invivo
19. Artificial One