Published on
January 16, 2018
Category
News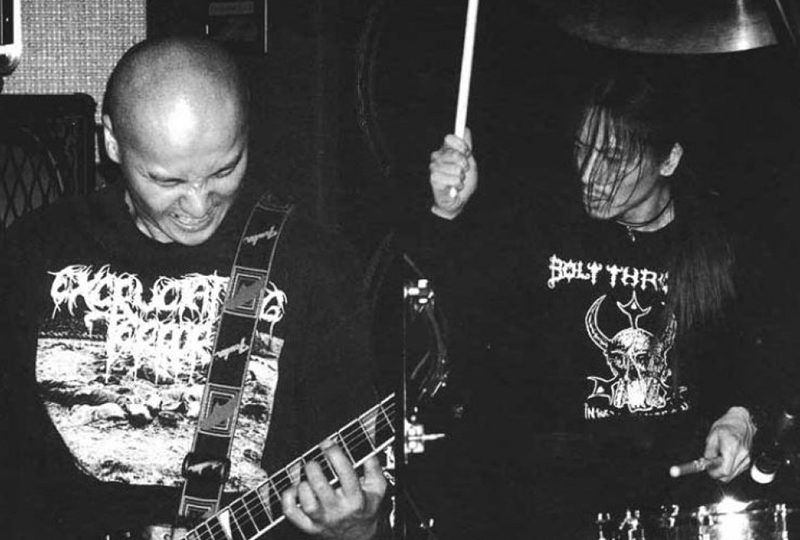 A unique approach.
Japanese doom metal band Corrupted have released an EP with tunes that can be played at 33 or 45rpm – or, presumably, whatever pitch you fancy.
Read next: Pitch shift: 10 records that sound incredible at the wrong speed
Felicific Algorithim "isn't your standard doom fare" explains label Cold Spring. "The title-less tracks are to be played at either standard vinyl speed. Therefore (and at the band's request), no samples or download code." OK…
Corrupted's drummer Chew Hasegawa elaborates: "humankind's folly it its continuing idiocy. This is the beginning of the Hollow series."
"The schoolyard of the school was buried in the mountains of radioactive contaminated rubble. We cannot hear children's voices from anywhere. I hear it is the world of sound of only footsteps and the warning sound of the Geiger counter"
The limited Felicific Algorithim 12″ – out now on Cold Spring – also includes a foldout poster, contents unknown.
Head here for more info.
(Photo by Tadakatsu Honda.)