Published on
May 3, 2013
Category
News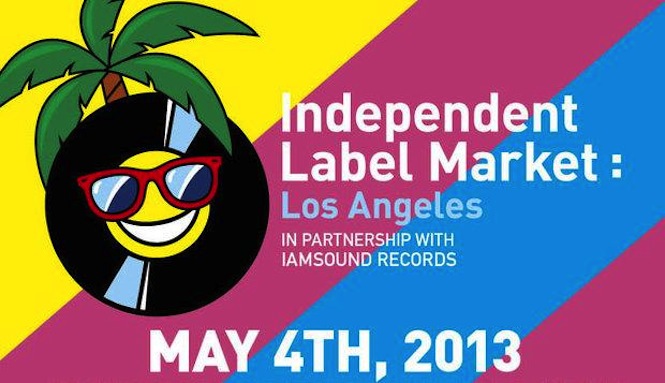 The connoisseurs' Record Store Day, the Independent Label Market event which has been such a hit in London in recent years will drop on Los Angeles for the second time this weekend, with a host of fine imprints setting up shop.
Continuing its collaboration with IAMSOUND Records, the event will see over 25 labels descend on the Micheltorena Elementary School in Silverlake to display their wares for the showcase that is helping to build solidarity between independents from the local area.
Describing the motivation behind ILM, founder Joe Daniel told Clash that it was "a nice opportunity to get labels together, and a good experience for those into record shopping. They can speak to the actual creators of the music, people who know all about it. With fewer independent record stores in the UK, that knowledge base is dwindling. The ILM is one way of keeping it active."
It's the second year that IAMSOUND Records have been involved in the US event, and label head Paul Tao emphasised that LA could really benefit from the event in order to "develop more of this community spirit" and to "show the world that LA has a thriving scene. Places like Brooklyn and London are seen like this, but LA, somehow, never gets as much credit as it should." [Via Clash]
Labels involved include hip hop tastemakers Stones Throw and Delicious Vinyl, as well as Burger Records, Not For Fun, 100% Silk, Ninja Tune and Now Again among many others. ILM LA will take place on Saturday May 4th between 11am and 4pm.
For more info, see the Facebook event page.