Published on
May 22, 2013
Category
News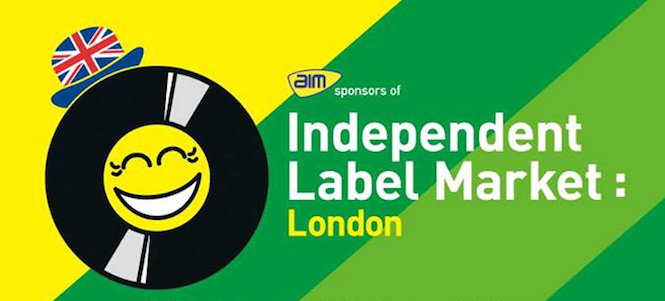 The Vinyl Factory to join a who's who of independent labels setting up shop at London's forth Independent Label Market.
Following successful outings in LA and Toronto, ILM will return to London to host over 50 of the UK's most interesting and important record labels. The connoisseurs' Record Store Day, ILM has grown year on year since it began in 2011 to become an invaluable meeting point for the independent industry with labels flogging their products side-by-side directly to the public.
Supported by the Association of Independent Music, the labels descending on London's Old Spitalfield's Market will be joined by stalls from East London Printmakers, the UK Poster Association and hi-end stereo company Rega, while The Quietus will be curating a selection of their favourite micro-labels.
This year The Vinyl Factory will also be joining the fray for the event on Saturday 13th July with our own stall of special releases and publications, alongside other newcomers 4AD, Huntley & Palmers and Matador. The other labels announced so far include:
4AD
Angular
Because
Bella Union
Big Dada
Brownswood
Caught By The River
Chess Club
Critical Heights
Dead Oceans
Domino
Fabric
Factory Benelux
Faux Discx
Fierce Panda
Fire
Fortuna Pop!
Full Time Hobby
Gringo
Heavenly
Hingefinger
Hospital Records
Houndstooth
Huntley & Palmers
Jagjaguwar
!K7
Killing Moon Ltd
Laissez Faire Club
Les Disques du Crépuscule
Lex
LoJinx
Mais Um Discos
Matador
Monotreme
Moshi Moshi
Ninja Tune
No Pain In Pop
O Genesis
Phantasy Sound
PIAS
Pink Mist
Proville
R&S
Robot Elephant
Rocket Girl
Secretly Canadian
Song By Toad
Sonic Cathedral
Soul Jazz
Soundway
Strut
Swamp 81
Tough Love
Trilogy Tapes
Upset The Rhythm
WIAIWYA
XL
ZZK Records
Partnering with East End Live festival, a new one-day London music event that is part of the East End Film Festival, this year's market will be followed by performances from Toy, Wet Nuns, Charles De Goal and many more.
For more info, check out the event Facebook page and keep an eye on The Vinyl Factory site for further updates.