Published on
October 5, 2017
Category
News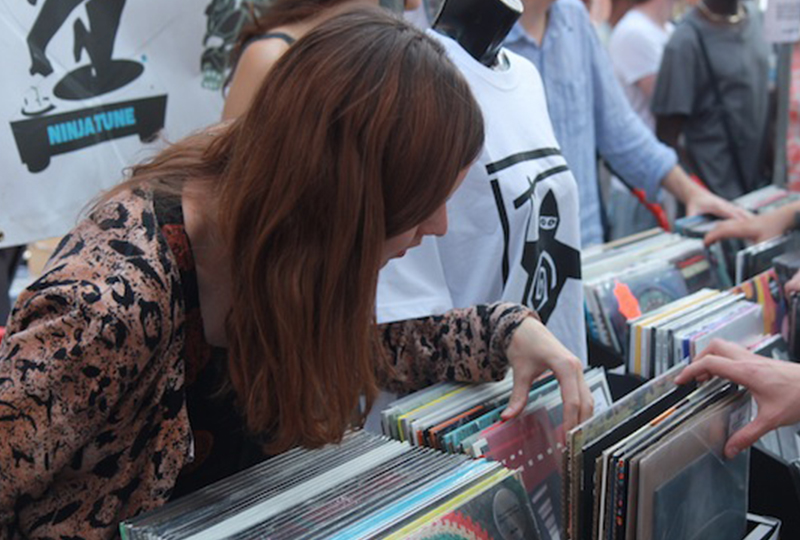 Have a side of vinyl with that croissant.
Independent label market will take place in Paris this weekend, Saturday 7th October 2017.
Read next: Vinyl sales rise once more with nearly 10 million albums sold already this year
Originally launched in London in 2011, the free record fair has since grown to encompass events across the world, including Europe, the US and Canada, which have hosted over 250 independent record labels.
Over fifty labels will be hawking their vinyl wares at the Paris event, including homegrown French imprint Ed Banger, UK labels Mr Bongo, Ninja Tune and Soundway, US label Drag City and more.
Independent Label Market: Paris 2017 takes place Saturday 7th October 2017 at Halle des Blancs Manteaux-Pierre-Charles Krieg, from 11am to midnight, 48 rue Vieille du Temple, 75004 Paris.
Head here for info and check out a selection of venders below.
4AD
Africa Seven
Air Rythmo
At Home
Because
Believe
City Slang
Cracki Records
Domino Records
Drag City
Ed Banger
Business
Factory Benelux
Fire Records
North Station
Gearbox
Green United Music
Head Records
Heavenly Sweetness
Her Majesty's Ship
Here from Ailleurs
Idol
Infinite
Intuitive Records
K7!
Kartel
Kitsuné
KTDJ
LABORIE Jazz
Late Night Tales
The Twilight Records
Marathon Artists
Microqlima
Mr Bongo Worldwide
Music Unit
Musicast
Naim; Naive
Ninja Tune
No Format
Nowadays
PIAS
Record Makers
Rough Trade
Secretly Canadian
Soundway Records
Strut
Swordfish & Friend
Third Side
Tigersushi
Early and late
Tricatel
Underdog
Wagram
WARP
WIAIWYA
Yotanka
Zamora