Published on
July 18, 2019
Category
News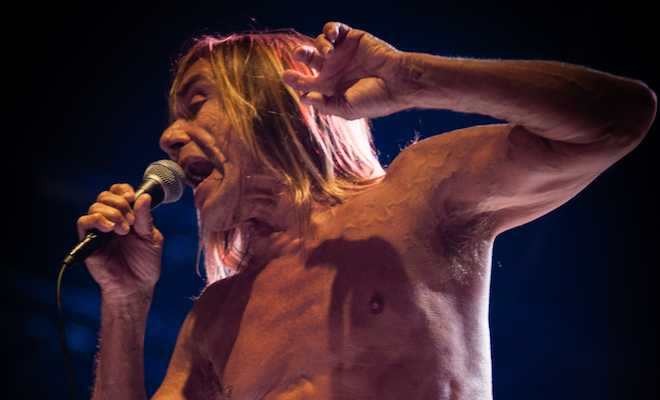 Hear the jazzy, ambient first single.
Iggy Pop is releasing a new album called Free, this September via Loma Vista/Caroline International.
Read more: An introduction to Iggy Pop in 10 records
Speaking about Free, he shared: "This is an album in which other artists speak for me, but I lend my voice… By the end of the tours following Post Pop Depression, I felt sure that I had rid myself of the problem of chronic insecurity that had dogged my life and career for too long.
"But I also felt drained. And I felt like I wanted to put on shades, turn my back, and walk away. I wanted to be free. I know that's an illusion, and that freedom is only something you feel, but I have lived my life thus far in the belief that that feeling is all that is worth pursuing; all that you need – not happiness or love necessarily, but the feeling of being free."
Available on limited blue vinyl and standard black variants, Free marks his 18th studio album, and follows his 2016 LP Post Pop Depression.
Head here for more info in advance of its 6th September release, check out the cover art and tracklist below.
Tracklist:
1. Free
2. Loves Missing
3. Sonali
4. James Bond
5. Dirty Sanchez
6. Glow In The Dark
7. Page
8. We Are The People
9. Do Not Go Gentle Into That Good Night
10. The Dawn