Published on
June 9, 2017
Category
Features
An essential primer to the tempestuous career of arch nihilist Iggy Pop.
Released on Record Store Day, the triple vinyl edition of Iggy Pop's Post Pop Depression – Live at the Royal Albert Hall (and its CD/DVD counterpart) featured 13 songs co-written with David Bowie: over half the setlist that night in London, in May 2016.
Bowie had died, unexpectedly, four months earlier, leaving even close friends bewildered to the core. But Iggy's set list that night was not just a tribute to a man who had played such an integral part in his career; it was a recognition of their landmark collaboration circa 1977-78: The Idiot and Lust For Life albums, as well as a link to Post Pop Depression itself, Iggy's attempt to recreate the kind of heightened relationship he once enjoyed with Bowie, in the same creative ballpark. When Iggy asked Josh Homme if he wanted to make a record with him, Iggy sent the Queens Of The Stone Age lynchpin the lyrics, plus copious notes about making those albums with Bowie.
Who would have ever thought that Iggy, a.k.a. James Osterberg, would ever outlive Bowie? Iggy the drug addict (next to Ig's consumption, Bowie's cocaine problem was a stroll in the park), the reckless stage performer when fronting The Stooges, self-harming on stage, and encouraging missiles to be chucked at him. But he got out alive, and what's more, survived without Bowie's assistance (albeit living on the royalties of his Bowie co-writes when Bowie recorded them too), through many compromised recordings, to reach a late-career summit of challenging and satisfying projects. Vindication arrived when the acutely named Post-Pop Depression – Iggy's eighteenth studio album, and reputedly his last – became his highest-charting album in the US.
The new vinyl remasters (from analogue tape) of The Idiot, Lust For Life and TV Eye: 1977 Live – the subsequent live album with Bowie on keyboards – are another chance to reappraise this vintage era, and what came before and after. It makes a diverse, fascinating and sometimes iconic discography, starring arguably rock's most charismatic performer.
---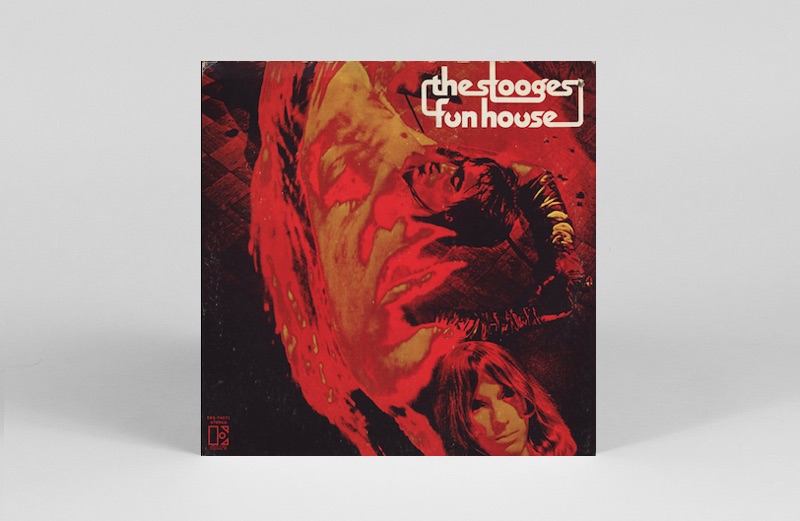 The Stooges
'Down On The Street' from Fun House
(Elektra, 1970)
The Stooges wouldn't have arrived at Fun House without their self-titled debut (1969), a joyously Neanderthal (in a good way) – or reductive – rock built on guitarist Ron Asheton's brutalist riffing and Iggy's hollering, while his nihilistic outlook flew in the face of love'n'peace (much like The Velvet Underground, whose former member John Cale produced The Stooges). But I'm choosing their second album, recorded with more wilful abandon, as if the band were on stage (guitar and bass amplifiers side by side, Iggy with a handheld mike), which nailed their raw, incendiary, imperious sense of threat. 'Down On The Street' isn't Fun House's most famous track but it's an incredible opener, taut and explosive, an alternative spin on hard rock than the parallel stairway to heavy metal. In other words, punk rock starts here. Actually, so does, "every guitar-based subgenre you'll find in a reputable record store: glam, metal, punk, goth, hardcore, indie rock, shoegazer, stoner-rock and noise," according to Pitchfork (though Black Sabbath could rightly claim dibs on metal. Not sure about shoegaze either).
---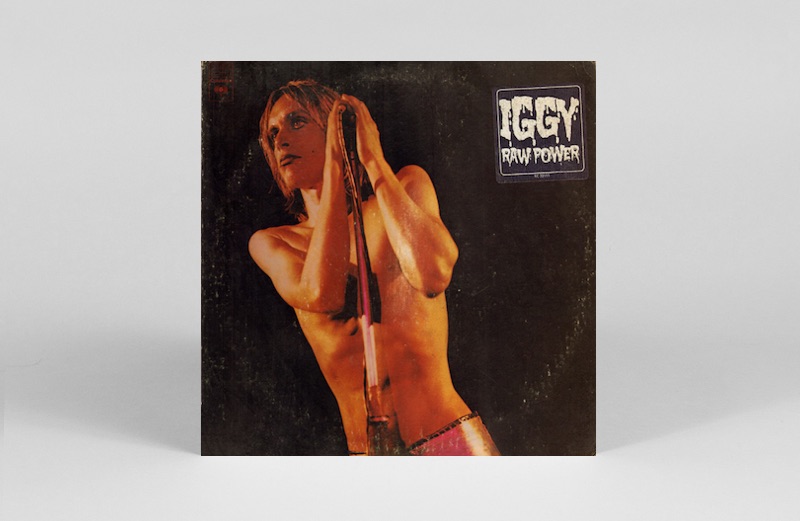 Iggy & the Stooges
'Search & Destroy' from Raw Power
(Columbia, 1973)
As he plotted his path to fame, Bowie was inspired most by respective Velvet Underground and Stooges spearheads Lou Reed and Iggy, long before anyone else in the UK had clocked these controversial cornerstones of rock's future. After borrowing elements of both for his Ziggy (out of Iggy) Stardust character, Bowie helped The Stooges get a new record deal, and he mixed their next record, which they'd self-produced, again 'live', with instruments (and vocals) bleeding into each other. Why people moaned Bowie's mix was sub-par, given the recording, and how fantastic it sounded anyway, has always mystified me. Raw Power is well named, and the title track is a sublime evocation of that title, wired into guitarist James Williamson's slash'n'burn mainframe. But 'Search And Destroy' is my vote for the greatest opening track of any record, iced by Iggy's self-mythologically funny image of a "a street-walking cheetah / with a heart full of napalm."
---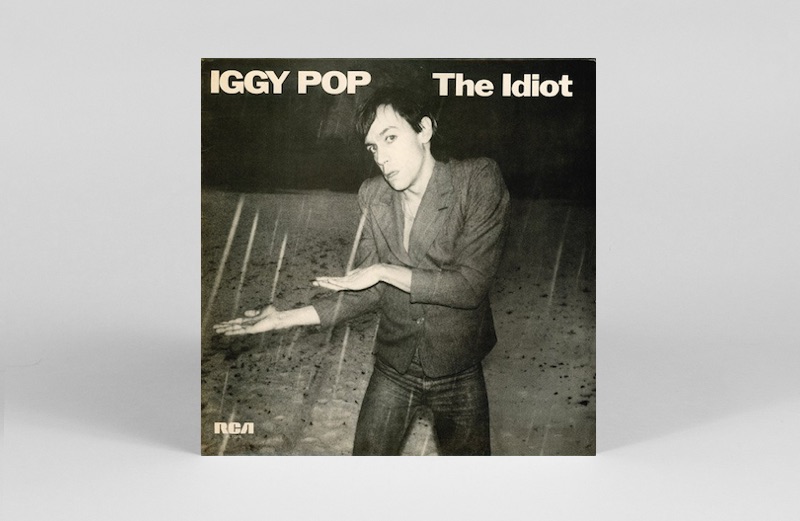 Iggy Pop
'Funtime' from The Idiot
(RCA Victor, 1977)
The Stooges' first split in 1971 and then again in 1974, by the posthumous live album Metallic K.O, the apotheosis of Iggy's confrontational art, as Hell's Angels in the crowd threw missiles at him. He eventually (and relatively) dried out and cleaned up, to re-join forces with James Williamson for Kill City, fusing sinewy hard rock to midnight-blue ballads, but they weren't released until after Bowie – after visiting Iggy in a sanitorium – had offered to work with him. So, the real rebirth was The Idiot, a dark, anxious, skewed and expressionist adventure that resembled a test run for Bowie's own 'new music, night and day' (the working title for Low, which followed), punk in spirit if not in sound. The collaboration nevertheless had its camp, knowing aspect, such as 'Nightclubbing' (subsequently covered by The Human League and Grace Jones), and the boisterous 'Funtime': when Bowie heard the run through, he suggested Iggy sing it, "more like Mae West." Conversant with the acting requirements of a rock'n'roller, Iggy obliged.
---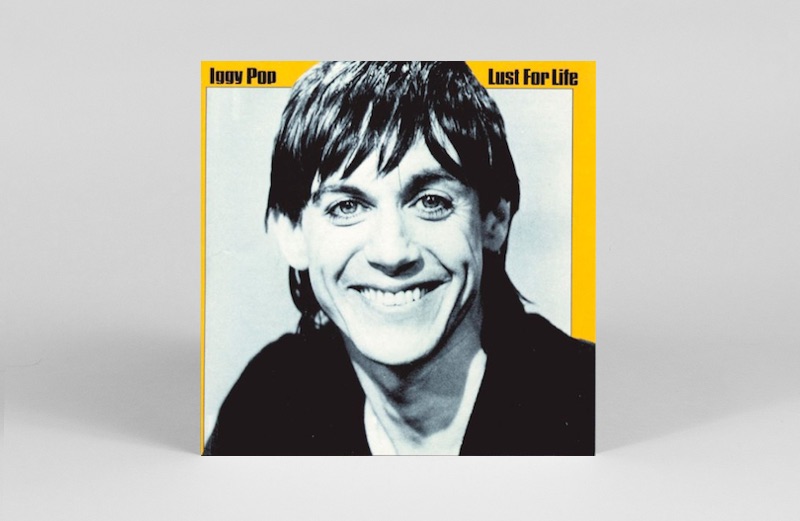 Iggy Pop
'Turn Blue' from Lust for Life
(RCA Victor, 1977)
The title track, coming eight years after the nihilism of 'No Fun' (from The Stooges) underlined the upbeat, lustrous energy of this Bowie/Iggy sequel, just as Bowie's Heroes album was next to Low. It helped that Lust For Life was made in a mere eight days, and with a hell-raising rhythm section in brothers Hunt (drums) and Tony (bass) Sales. In 1996, the title track was made famous all over again by featuring in Trainspotting; and the suitably chugging 'The Passenger' is equally renowned, but for me, Iggy's star performance is the lengthy, haunting ballad 'Turn Blue', rooted in doo-wop, soul and torch song, as Iggy traverses from whispers to screams, hollering to crooning, and included the priceless line "Jesus? This is Iggy."
---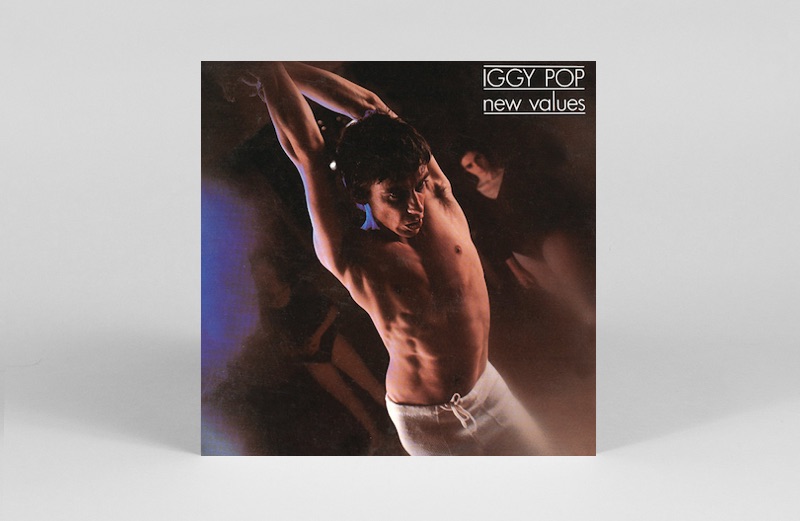 Iggy Pop
'I'm Bored' from New Values
(Arista, 1979)
New Values was released at the tail-end of the seventies, but was, in essence, the start of Iggy's new decade/era, and it's largely ignored because Bowie wasn't involved – though Bowie did desecrate, via a cod-reggae arrangement, one of its tracks, 'Don't Look Down' for his 1987 debacle Never Let Me Down. Iggy's own less-than-stellar eighties were sometimes a letdown, but never on the scale as his mentor's fall to earth. But back to New Values, where Iggy reunited instead with Raw Power/Kill City guitarist James Williamson, who was to concentrate on production: leaving most guitar to former Stooges sideman Scott Thurston. It's like Kill City's garage-punk has been remodelled in a lean and spacious fashion, as much led by piano as guitar. The one ballad, 'Endless Sea', has the best tune, but more representative is 'I'm Bored', a wry, bristling, funny ("I'm the chairman of the bored") nugget.
---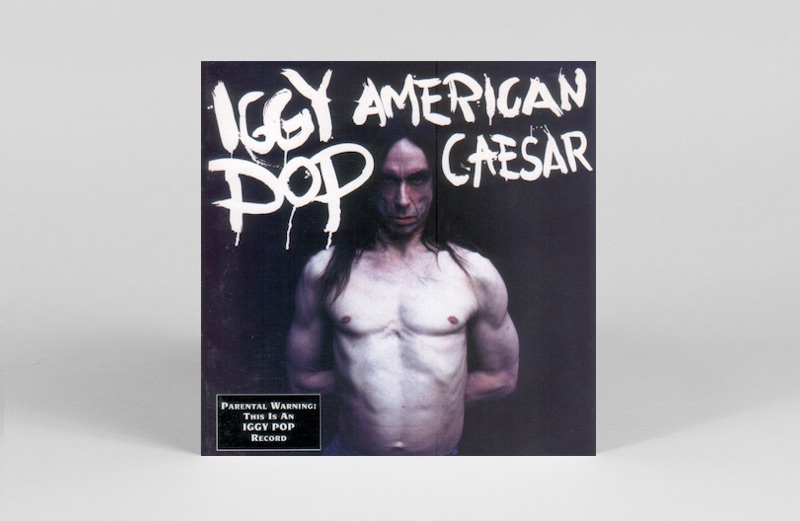 Iggy Pop
'Jealousy' from American Caesar
(Virgin, 1993)
Listen / Buy
There were some fine Iggy shots through the eighties, as he mirrored Bowie's efforts to turn a reputation into hits – but there's not one album from this stretch that I'd call essential, and he made six over the next 11 years. Bowie was a fleeting presence; he co-wrote (and sung on) 'Play It Safe' (from 1980's Soldier), and produced Blah Blah Blah (1986), but from the bombastic Phil Collins drums and washy synths to a cover of Johnny O'Keefe's 1958 rocker Wild One', they really were playing it safe. It would be their last collaboration. Stylistically, Iggy went a bit AWOL, a bit 'MTV metal' for Instinct (1988), Guns N' Roses members guested on Brick By Brick (1990). Yes, Pop had eaten himself. By 1993 and American Caesar, Iggy had turned a corner, probably responding to grunge without Stooges retreads. With Malcom Burn bringing some of the intensity of his production of Patti Smith's Gone Again, Iggy went back to basics: track titles included 'Hate', 'Fuckin' Alone', and the ultra-brooding 'Jealousy', in which Iggy finally sounds older, and wiser, and much less opportunist.
---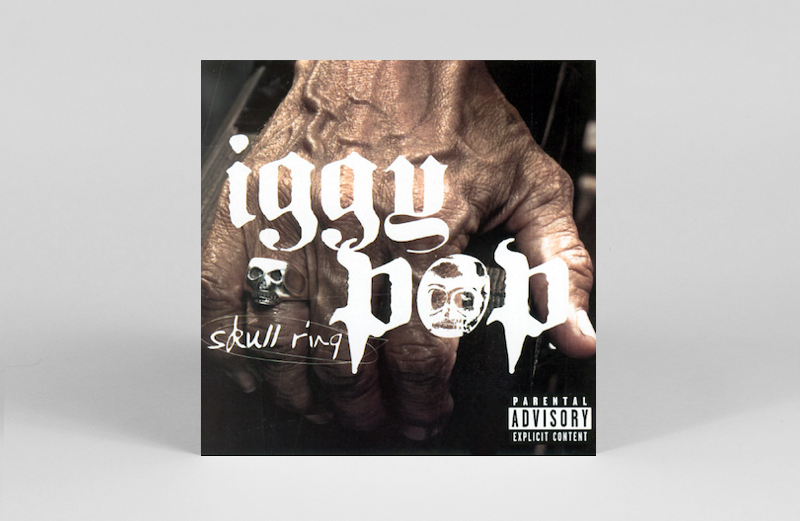 Iggy Pop
'Loser' from Skull Ring
(2003)
Vacillating between risk and safety, Iggy's nineties were better than his eighties. Naughty Little Doggie (1996) raised a few Stooges-y ghosts but with generic songwriting. Avenue B (1999) was largely acoustic, a bit 'jazz' and had a few spoken-word segues, but the loud rock segments suggested he couldn't commit to shedding old skin. Beat 'Em Up (2001) with his new band The Trolls boomeranged back to leaden metal. But Skull Ring was backed not just by The Trolls, but Green Day, Sum 41 and, on four tracks, the original Stooges brothers Ron (guitar) and Scott (drums) Asheton. This new collaboration felt fresh and vital rather than redundant, or legacy-endangering. The opening 'Little Electric Chair' was a suitable jolted, and 'Loser' was even better. The other supporting bands fell into line with The Stooges' streamlined rock; mission accomplished.
---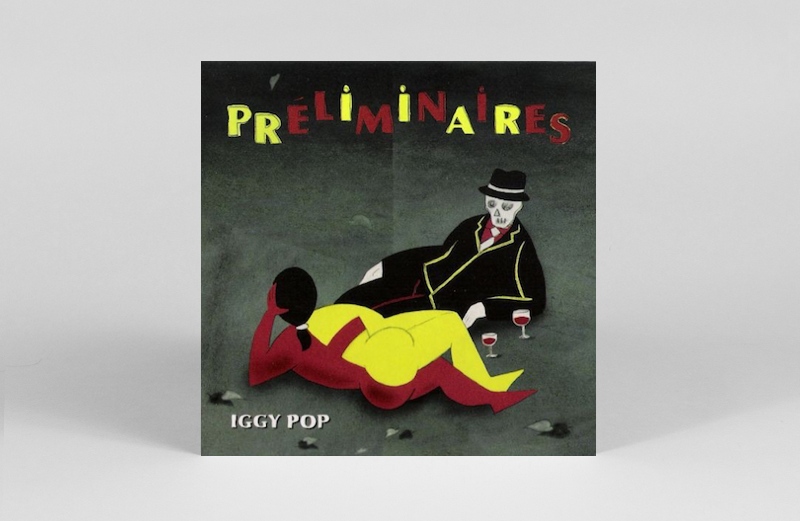 Iggy Pop
'Spanish Coast' from Préliminaires
(EMI / Virgin, 2009)
I saw The Stooges' stage reformation in London, and it was as good as I'd hoped. But 34 years after their last album, the reformation record The Weirdness backfired; next to the Skull Ring tracks, the songwriting waned, and Iggy's lyrical mix of conscious politics and sexual boasting were cringy enough apart, let alone together. Once Ron Asheton had died of a heart attack in 2009, Iggy pulled the plug on rock, revisiting Avenue B's jazzier climes with more certainty and joie de vivre. Rather than Asheton riffs, there was slide guitar ('He's Dead, She's Alive'); rather than free-blowing sax (a feature of Fun House and The Weirdness), there was New Orleans blues ('King Of The Dogs'), or a mood board of Serge Gainsbourg and Leonard Cohen, best on the gorgeous 'Spanish Coast', with Iggy in prime crooning mode.
---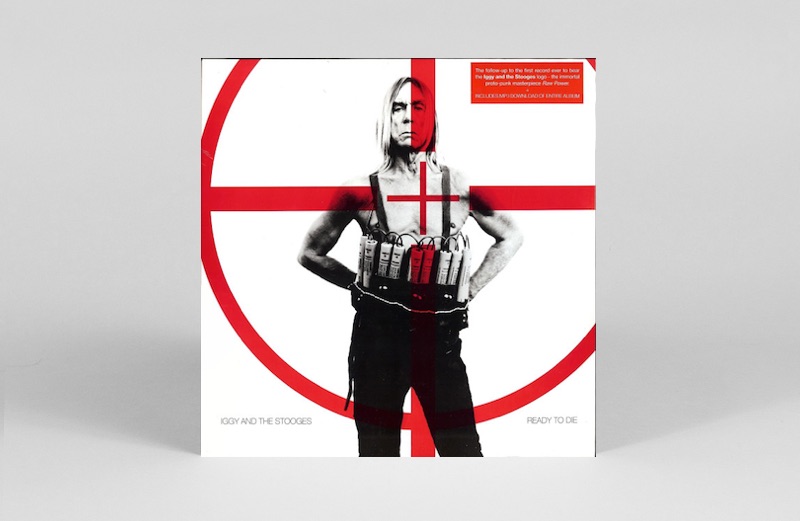 Iggy & The Stooges
'Gun' from Ready To Die
(Fat Possum, 2012)
Perhaps those Bowie albums, and the rest, didn't provide enough royalties for a comfortable retirement; hence Iggy's reputation-shattering Swiftcover insurance adverts in 2009. Still, Préliminaires – inspired by Michel Houellebecq's novel La Possibilité D'une île – wasn't a commercial move, nor Après, an entire album of crooners sung mostly in French. Under pressure, Iggy's accent went awry and astray, and on covers like The Beatles' 'Michelle', his crooning did the same. Another Stooges record could have gone awry and astray too, but this one had James Williamson's guiding hand, as well as lead guitar, and rather than recreate Raw Power, the pair were more using Kill City as a template, with added Stooge-y venom. And no conscious politics or sexual boasting (though an ode to large breasts in "DDs" showed Iggy was happy in a PC-free world).
---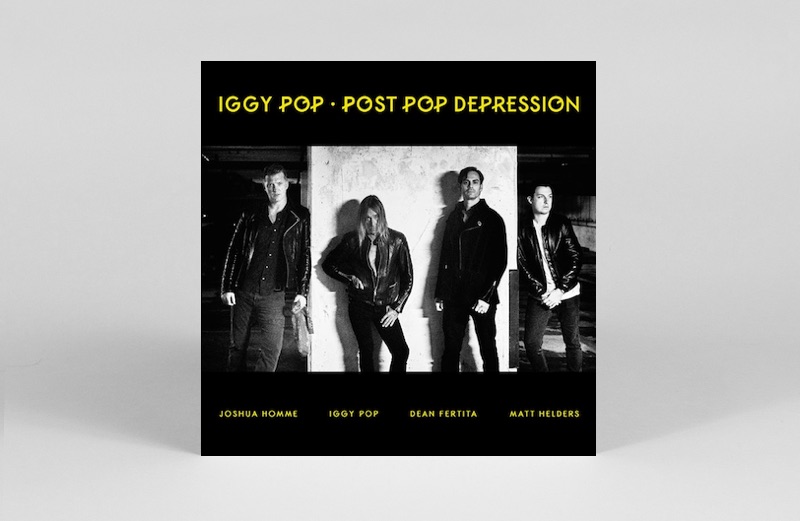 Iggy Pop
'Paraguay' from Post Pop Depression
(Loma Visat, 2016)
Iggy had brought back The Stooges, twice. And ghosts presumably laid, he wanted to make one wanted to make one final album. It wasn't as if he would turn to Bowie – their friendship had waned over time. Knowing he needed an inventive hand on the tiller, he turned to Josh Homme, arguably rock music's most disciplined, dependable and devout practitioner, who helped Iggy make his best album since Lust For Life. The knowingly named Post-Pop Depression didn't try for any sonic reinvention, or reinvent the Iggy/Bowie records; though you can imagine that pair making the slinky, broody 'Gardenia', while the title of 'German Days' referenced their partnership. The closing 'Paraguay', meanwhile reprised the "la la la" chorus of 'The Passenger' before embarking on a dose of taut QOTSA riffing behind Iggy's spoken word snarling, escalating in to a bit of a freak-out. If it really is the last album Iggy makes, it's as strong a last will and testament as Bowie's own Blackstar – except Iggy is still around, post-Pop, indefatigable and undefeatable.