Published on
May 18, 2017
Category
News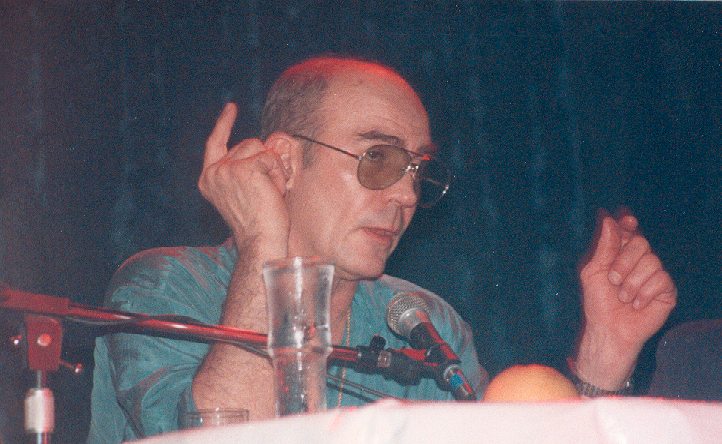 "Music is the New Literature, and Dylan is the 1960s' answer to Hemingway."
Firebrand journalist, cult figurehead and the writer who more than almost any other captured the "fuck-you" iconoclasm of late '60s USA, it's not surprising that Hunter S. Thompson had a rude ear for popular music.
The only thing is, then Rolling Stone editor John Lombardi didn't think so. Perhaps he was just winding Thompson up, but in late 1970, Lombardi received a letter from the forefather of gonzo journalism stating unequivocally, "I resent your assumption that Music is Not My Bag, because I've been arguing for the past few years that music is the New Literature, that Dylan is the 1960s' answer to Hemingway, and that the main voice of the '70s will be on records & videotape instead of books."
Collected in the second volume of letters Fear And Loathing In America, Thompson goes on to outline the best albums of the "rock age" aka the 1960s, as seen through the eyes of his self-destructive alter-ego Raoul Duke. Newly collected by Open Culture, you can see the list below:
1. Herbie Mann's 1969 Memphis Underground ("which may be the best album ever cut by anybody")
2. Bob Dylan's 1965 Bringing It All Back Home
3. Bob Dylan's 1965 Highway 61 Revisited
4. The Grateful Dead's 1970 Workingman's Dead ("the heaviest thing since Highway 61 and 'Mr. Tambourine Man'")
5. The Rolling Stones' 1969 Let it Bleed
6. Buffalo Springfield's 1967 Buffalo Springfield
7. Jefferson Airplane's 1967 Surrealistic Pillow
8. Roland Kirk's "various albums"
9. Miles Davis's 1959 Sketches of Spain
10. Sandy Bull's 1965 Inventions
But of course, as we've found time and again on The Vinyl Factory, no list piece can escape its own form, something Thompson acknowledges with typical verve at the end of the letter. "Jesus, what a hassle to even think quickly about a list like that… Even now I can think of 10 more I might have added… but what the fuck, it's only a rude idea. But a good one, I think." He wasn't far wrong.