Published on
October 28, 2014
Category
News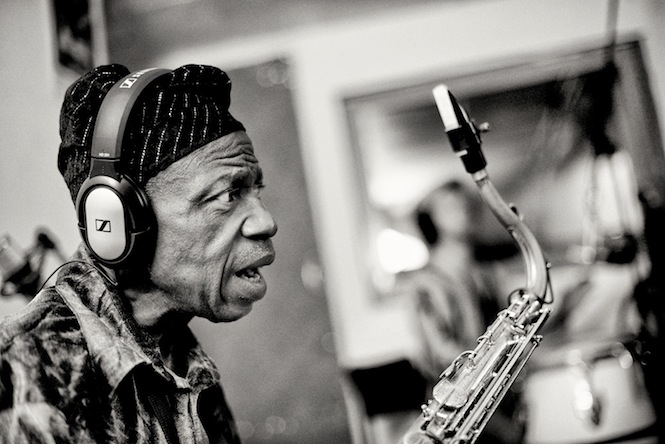 "It's the same chorus that I wrote". Nigerian saxophonist reveals the untold story behind one of the biggest disco hits of all time.
It's a familiar story but not one often told with such candour. In the flurry of creativity and capital that accompanied the burgeoning disco era, murky questions of authorship were often swept under the carpet. A tale of impromptu collaborations, one time pay offs and mis-accreditation, the truth behind who penned 'Going Back To My Roots' is typically complex.
The focus of this short film by Strut Records, afro soul and disco pioneer Orlando Julius has now revealed his as yet unrecognised contribution to the Lamont Dozier disco classic 'Going Back To My Roots'. Watch him tell the story exclusively on The Vinyl Factory below:
Covered by Odyssey and Richie Havens among others, Julius tells of how, following an impromptu rehearsal with the great South African trumpet player Hugh Masekela in New York, his rip roaring live track 'Ashiko' ended up on the Stewart Levine-produced Masekela album The Boy's Doin' It.
In the film, Julius remembers how he recognised the track's jutting guitar riffs and sweeping horns on a new Levine project some time later, and was paid a couple of thousand dollars for his contribution, only to return to Nigeria to hear 'Going Back To My Roots' blaring from every stereo in downtown Lagos. Inspecting the record, Julius found Masekela's name but not his own.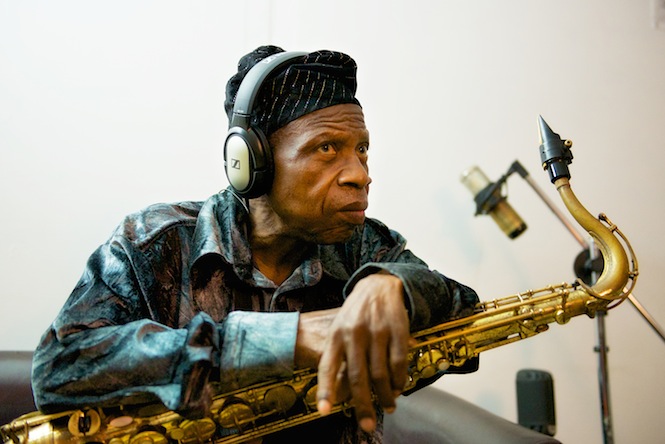 Several years later, Julius heard the Odyssey cover version for the first time and began consulting lawyers about his rights in claiming back the foundational sound of one of the era's biggest hits – or what he calls "a classic of our time". Fiendishly difficult to prove, the lawyers claimed 'conflict of interest' and that's about as far as it went. 'That's life', Orlando Julius muses, with extraordinary pathos. Close your eyes and listen to the staccato guitar riff that opens his most famous track 'Disco Hi-Life' released two years after 'Going Back To My Roots' and you could almost be riding with Dozier in downtown LA in 1977.
Orlando Julius & The Heliocentrics – Jaiyede Afro is out now on Strut Records.
Photos by Alexis Maryon.