Published on
October 14, 2019
Category
News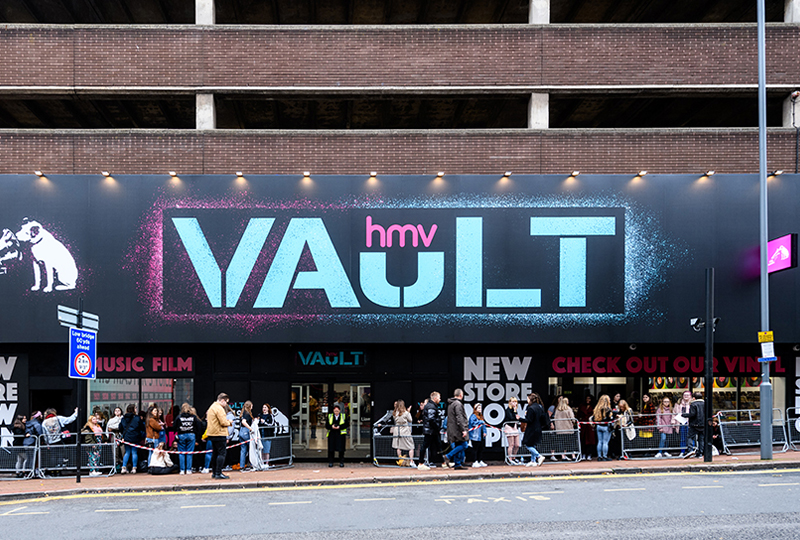 Featuring a live performance space.
HMV has just opened a new flagship store in Birmingham, called HMV Vault.
Read more: The definitive guide to London's best record shops
Once the biggest retailers of vinyl in the UK, HMV has gone into administration twice since 2013, citing a decline in CD and DVD sales. However, Canadian company Sunrise Records saved HMV in 2019, allowing 100 stores across the UK to stay open.
HMV Vault will stock 25,000 records, alongside 80,000 CDs, making it one of the biggest brick-and-mortar music and entertainment stores in the world.
Vinyl sales make up 15 to 20 percent of HMV's revenue, with 4.2 millions records sold in the UK alone during 2018.
Doug Putman, chief executive of Sunrise Records, is confident HMV will be "100 per cent be profitable this year, for the first time in a long time."
In addition to HMV Vault, the company also plans to open a series of new stores across the UK.
Head here for more info.