Published on
August 4, 2016
Category
News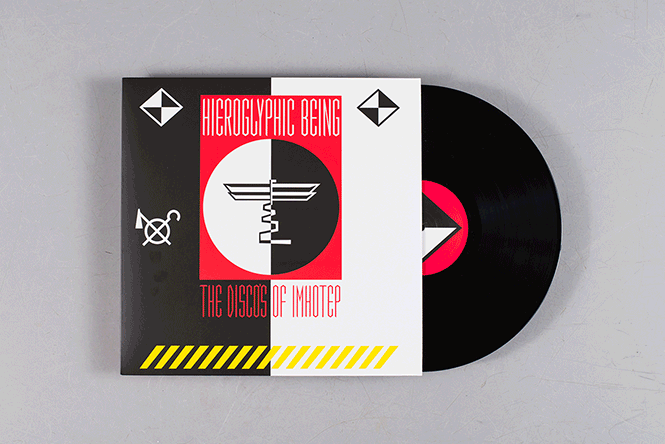 Machine music for mind and body.
The Disco's Of Imhotep is the latest in Jamal Moss aka Hieroglyphic Being's ever expanding body of work, which he collectively calls synth expressionism or rhythmic cubism.
Combining elements of experimental electronics, acid house and free jazz, the Chicago-based producer has previously released on his own Mathematics imprint as well Soul Jazz/Sounds Of The Universe and RVNG Intl, which put out his collaboration with Sun Ra Arkestra leader Marshall Allen.
This latest album, out tomorrow, is being handled by Ninja Tune off-shoot Technicolour. The emotional nine-tracker channels the spirit of Egyptian demigod and healer Imhotep, extending Moss' on-going quest for the binaural beats that enrich the soul.
The Disco's Of Imhotep arrives in a stunning hieroglyphic sleeve – have a closer look in this gallery:
"The Disco's Of Imhotep is about creating Frequencies and Vibrations for the Listener that are conducive for him or her to Heal The Mind and Body and Enrich the Soul by creating Hemi-Synced Harmonies and music that contains embedded Binaural Beats," the producer explains in a press release.
"Primal Afflictions and Entertainment purposes, but it's much more… It's Sound Healing, but the ancestors would call it Frequency Medicine. Medicine is Healing and this project is dedicated to one of Earth's first Healers: High Priest Imhotep.
"The One who comes in Peace, is with Peace."