Published on
March 6, 2018
Category
News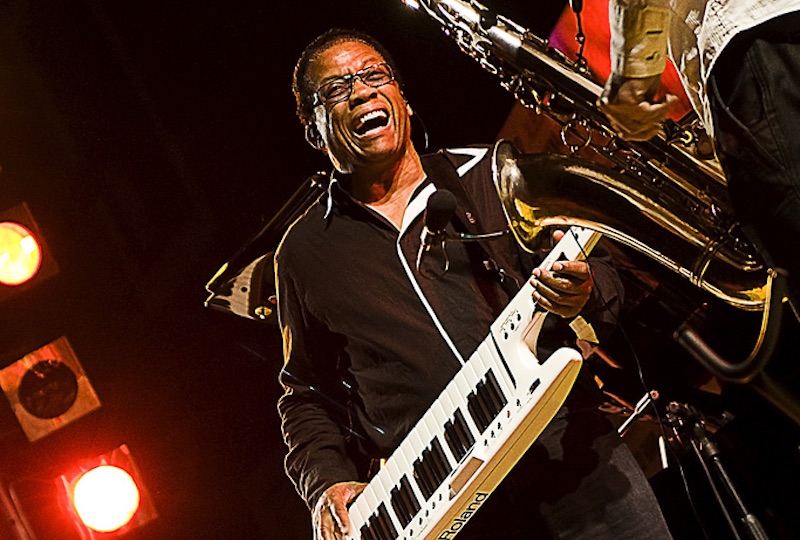 The legendary pianist announces stellar line-up.
Herbie Hancock's new album will feature guest appearances from a host of hip-hop's most influential figures, including Kendrick Lamar, Flying Lotus, Common, Snoop Dogg, and Terrace Martin, OkayPlayer reports.
Read next: 15 essential funk-era Herbie Hancock records
Speaking to the San Diego Union-Tribune about the album – which is yet to have a title, artwork, or release date – Hancock said: "I'm learning a lot from the young people I'm working with… I never want to stop learning."
Since his last album The Imagine Project in 2010, Hancock has guested on Flying Lotus' 'Moment of Hesitation', from 2014's You're Dead! and often hinted at taking that collaboration further.
Perhaps just as exciting is the news that his former band-mate from Miles Davis' second quintet Wayne Shorter will also make an appearance, as will his spiritual jazz sax protégé Kamasi Washington.
Read the full interview with Herbie here and look out for news of the album title and release date as they drop.
Photo: Marco Fedele