Published on
September 25, 2014
Category
Features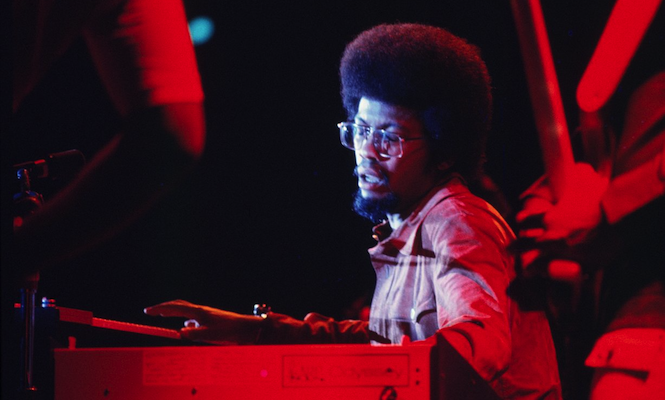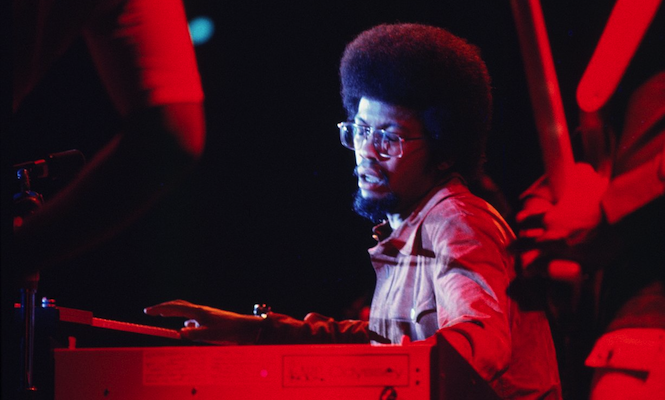 From working with Miles Davis in the 1960's to appearing on Flying Lotus' 2014 LP You're Dead, pianist Herbie Hancock's career is among the most celebrated and diverse in modern music.
As a straight up jazz man, he played in one of the most important small groups in history with Wayne Shorter in Miles Davis' second quintet and recorded a string of superb solo albums on Blue Note such as Maiden Voyage and Speak Like A Child, which have been canonised in their own rights.
However, unlike Miles and Wayne, who were both equally responsible for the growth of fusion in the early 1970's, Herbie's love affair with the synthesiser took him beyond the genre and into the murky realms of jazz funk, disco and mainstream pop. As a result, when he wasn't teaching Big Bird how to play the Fairlight, Herbie Hancock was being roundly criticized by the jazz establishment, his 1973 breakthrough funk album Head Hunters landing him in hot water on the serious charge of selling out.
Regardless of how it was received in jazz quarters, Head Hunters was a hit, the wigged out 16-minute work out 'Chameleon' and the updated version of 'Watermelon Man' becoming jazz funk standards, opening the pianist up to a whole new audience. And yet despite its ubiquity, Head Hunters didn't pave the way for a particularly happy relationship with the critics, and the period that followed was perhaps most marked for a proliferation of badly received funk and disco albums, peppered with occasional hits.
It's this dynamic that we've sought to explore in this list, scouring the bargain bin for the gems hidden within Herbie's prolific yet not always on-the-money electric period, in which he dabbled with funk, disco and hip hop. Combining records he made as a leader and those on which he appears, the conclusion we came to when putting this together was fairly simple: When Herbie got it right, there was no-one better. Here are 15 examples from Herbie's funk period between 1973-1984 that more or less hit that ideal. (To keep things a little fresher, we've left Head Hunters off the list, but you can read a full celebration of this incredible record over here if you desire.)
As ever, we've compiled tracks from all the records into one playlist to listen to as you read, or you can listen to each track individually on the next page.
---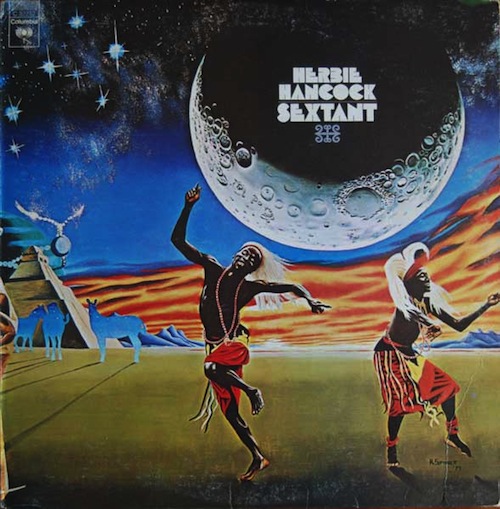 Herbie Hancock
Sextant
(Columbia, 1973)
It may have been released before Head Hunters, but from the opening programmed pops and whistles on 'Rain Dance' and the motorik four four clap that drives it along, Sextant was going places that had as much kinship with some of the most experimental German electronic music of the time as straight up jazz fusion. There are elements of Bitches Brew in there (not least in the cover), but Sextant took this sound to a new level, exploiting Herbie's ARP synths extensively, with the funkier middle track 'Hornets' hinting at what was to come ten years later on Future Shock. Crucially, it was also one of the first times Herbie had to deal with the fallout of alienating large sections of his audience, a feeling that would become incerasingly familiar as he strove towards disco and funk in the following decade.
---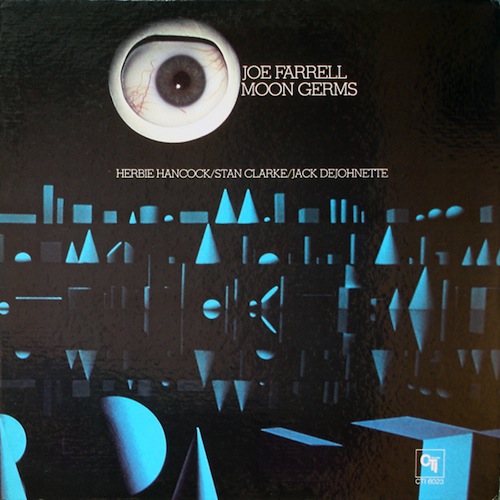 Joe Farrell
Moonbeams
(CTI, 1973)
Joe Farrell's Moon Germs was to all intents and purposes a fusion record, but the artwork, title and Herbie's strident keyboard playing puts it in a similar bracket to Sextant, as a jazz album striving for a new aesthetic. Although Farrell didn't end up straying into pop music anything like as much as Herbie, he did end up playing sax on several Hall & Oates records in the early 80's.
---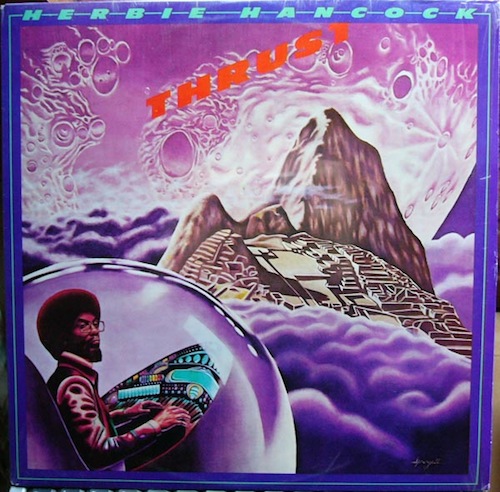 Herbie Hancock
Thrust
(Columbia, 1974)
A funky as hell follow up Head Hunters and not the kind of record you could put a novice through more than twice a day, Thrust has the original version of 'Butterfly' featured later on in this list with Kimiko Kasai, and although not as well received as Head Hunters (perhaps because the hooks weren't as ridiculously catchy', sees Herbie move closer and closer towards the disco world of Sunlight.
---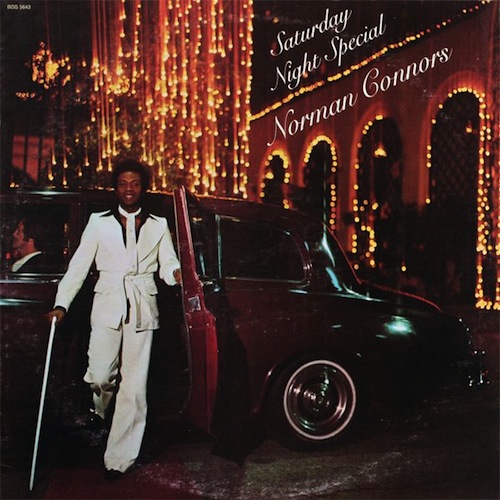 Norman Connors
Saturday Night Special
(Buddah Records, 1975)
Philly drummer and producer Norman Connors assembled a killer band for Saturday Night Special on the collectible Buddah Records, inviting Philadelphia International legend Jean Carne to sing on a number of tracks, backed by Herbie Hancock on keys and formidable horn section of Eddie Henderson, Gary Bartz and Carlos Garnett. All in all it's a solid record with nice cover of Herbie's 'Maiden Voyage' and a ferocious Connors drum solo on 'Kwasi' to boot.
---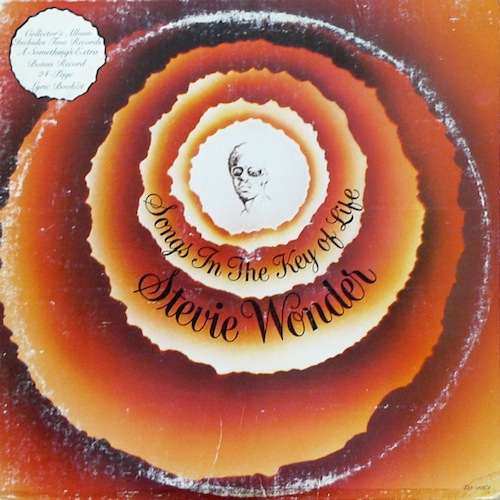 Stevie Wonder
'As' from Songs In the Key Of Life
(Tamla, 1976)
One of the most brilliant cameos around, Herbie stepped into play Fender Rhodes on 'As', arguably the album's most brilliant track. It's not for nothing that Herbie gets a shout out on this – the cool jazz comping gives 'As' an understated swing, his soloing restrained but deeply funky, best heard on the extended 7-minute album version.
---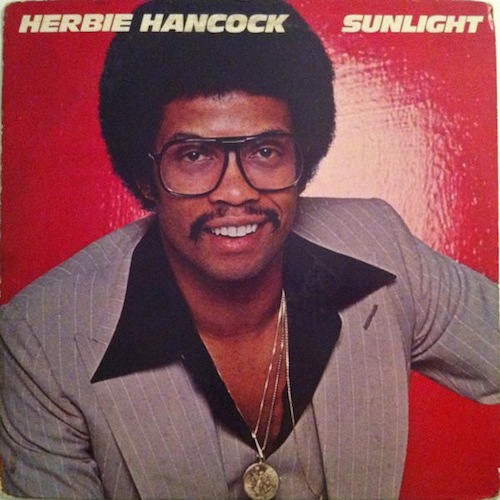 Herbie Hancock
Sunlight
(Columbia, 1978)
A record that puts its best foot forward, Sunlight lives by the first track 'I Thought It Was You' and its sumptuous opening synth line that pretty much describes the feeling of slipping into a piping hot bubblebath. A hit in the UK with everyone except his jazz fans, the tracks success is probably one of the reasons why Herbie persisted for so long in featuring himself on vocoder, giving him the follow up hit 'You Bet Your Love' on the otherwise unremarkable Feets Don't Fail Me Now.
---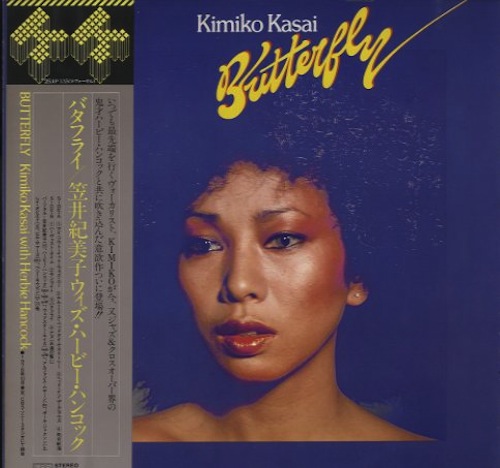 Kimiko Kasai & Herbie Hancock
Butterfly
(CBS/Sony, 1979)
In 1979, Herbie Hancock joined up with Japanese jazz singer Kimiko Kasai to record versions of classic Herbie tracks, including 'I Thought It Was You' and 'Butterfly'. The title track itself is the highlight, up there with the most blissfully stoned summer time ballads in the Roy Ayers vein. The cover of Stevie Wonder's 'As', with vocoder backing vocals is also strange and remarkable. The original pressing is expensive and a little harder to come by outside of Japan.
---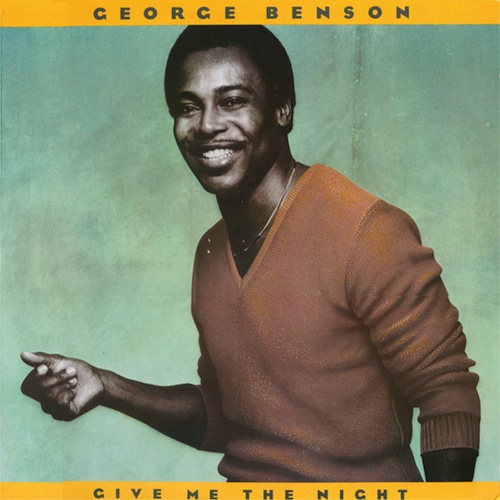 George Benson
Give Me The Night
(Warner Bros. Records, 1980)
Another high-end appearance for George Benson's biggest hit Give Me The Night saw Herbie play electric keys on the album's eponymous single and the dreamy 'Star Of A Story'. Produced by Quincy Jones and with the likes of Patti Austin and Patrice Rushen on backing vocals, the gig proved Herbie's disco credentials as the go to for soft touch keys, on a par with George Duke, with whom he shares the responsibility here.
---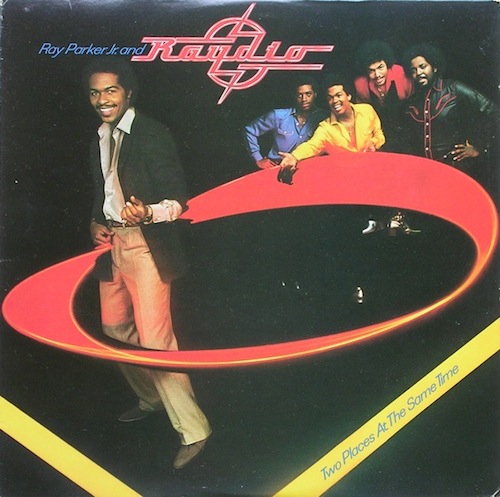 Ray Parker Junior & Raydio
Two Places At The Same Time
(Arista, 1980)
Having invited Ray Parker Jr. to play on a string of his own albums, Herbie repaid the favour on Two Places At The Same Time, this time bringing his Moog to the party, with 'Tonight's The Night' channelling everything he'd learnt on 'I Thought It Was You' into a smooth ballad with a strikingly similar syncopated bass line and descending flute riff.
---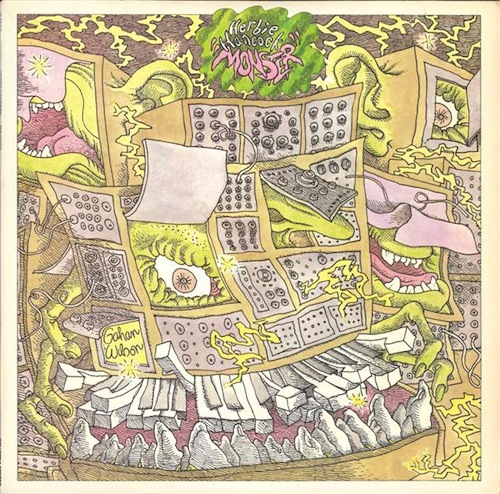 Herbie Hancock
Monster
(Columbia, 1980)
Herbie's first straight up disco album, Monster was received badly, lumped in with the rash of crossover records that overshot disco's golden era. In hindsight however Monster did pack one real gem in 'Stars In Your Eyes', a butterscotch in-the-pocket slow jam, extended to eleven and a half minutes for what is one of Herbie's most desirable 12"s.
---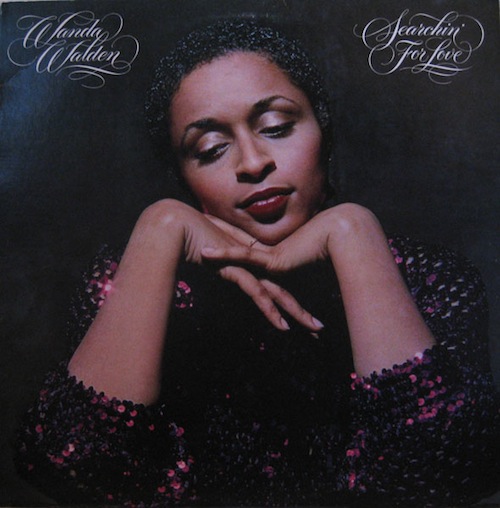 Wanda Walden
Searchin' For Love
(Elektra, 1981)
Hancock appeared on one track of this, Wanda Walden's only LP. 'Holdin' On' wasn't a hit for Walden, but it's a decent slice of big room disco. It's also a strong outing for Herbie's Clavitar and really one for the completists.
---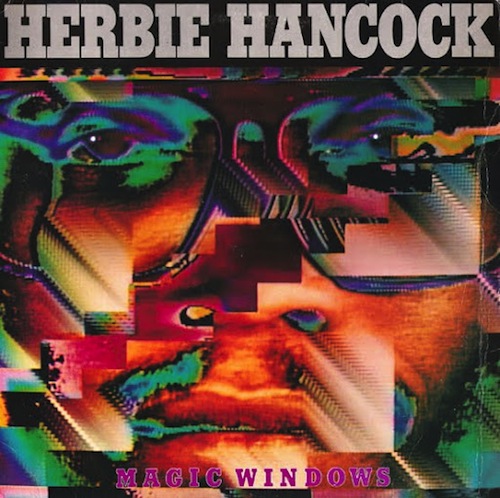 Herbie Hancock
Magic Windows
(Columbia, 1981)
Another critical car crash, Magic Windows is notable for more than Herbie's use of proto Apple synth hardware the Alpha Syntauri. The collaboration with disco superstar Sylvester on 'Magic Number' is a deeply funky affair, with P-funk eccentricity and disco bombast in equal measure, although the less said about the latin bridge the better. 'Satisfied With Love' is the record's other major highlight, both a brilliant pop song (with an audible nod to Stevie Wonder) and indicative of Herbie's own brand of sweeping funk. When he got it right, there weren't many better.
---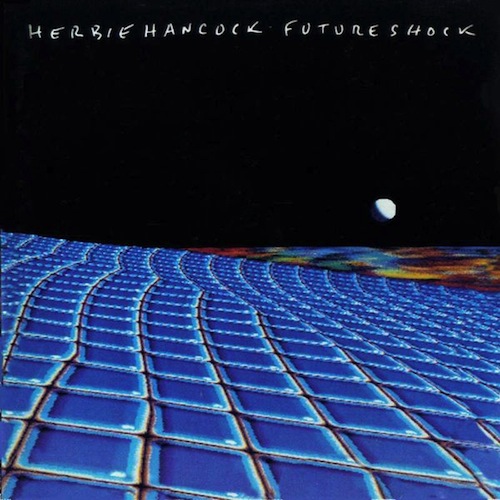 Herbie Hancock
Future Shock
(Columbia, 1983)
Perhaps the most ubiquitous of Herbie's electric-era records, featuring the universal 'Rockit' (celebrated in a truly surreal video by Godley & Creme), Future Shock is generally considered one of the first tracks to feature recorded scratching. Although 'Rockit' has its place secured, the title track 'Future Shock', originally by Curtis Mayfield, is just as strong. There's a reason why Future Shock was Herbie's most successful disco and funk era release and with copies knocking around all over the place, it should have a place in every collection.
---
Herbie Hancock
Sound System
(CBS, 1984)
As with much of Herbie's later vocoder adventures, there's way too much going on in each track, with dated slap bass elbowing with ill-judged scratching and amped up kalimbas. It's hard work but pretty good fun if you let yourself go, with 'Karabali' being perhaps the most approachable, a chugging ethno jam, with Wayne Shorter on lyricon. Othwewise, you'll know very quickly whether 'Hardrock' and 'Metal Beat' are for you.
---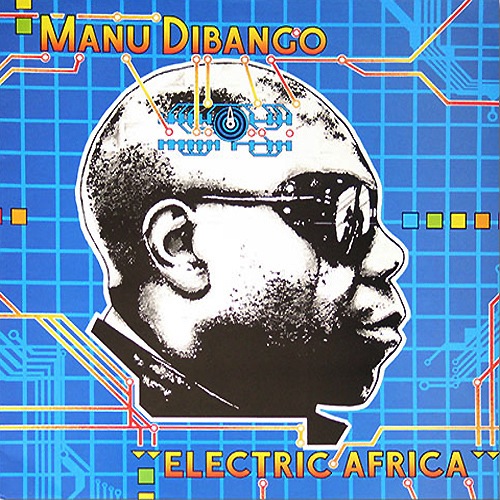 Manu Dibango
Electric Africa
(Celluloid, 1985)
This brilliant afro-electro EP from the one and only Manu Dibango has Herbie on three of the tracks with Compass Point all-star Wally Badarou subbed in for the opener 'Pata Piya'. Released by cult French label Celluloid, it's head and shoulders above Herbie's other mid-80's ventures into the genre with the likes of Mandingo.
---