Published on
September 1, 2017
Category
News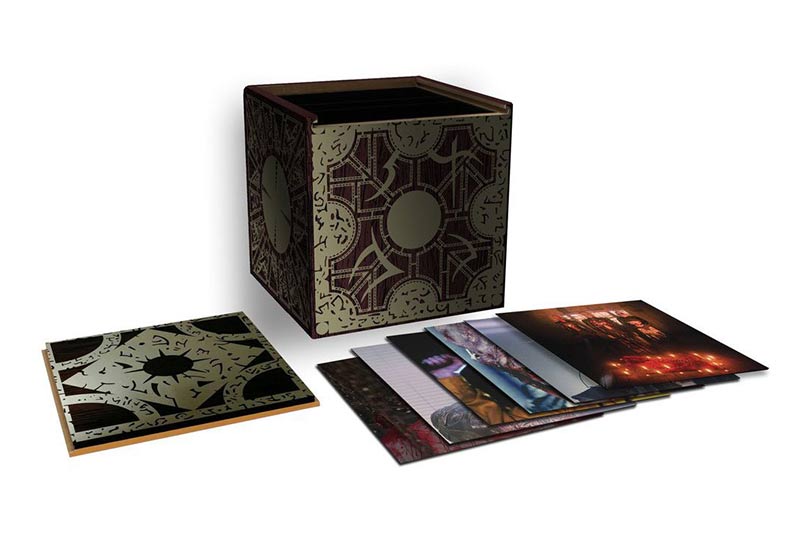 In 6×7" 30th anniversary boxset and limited edition LP.
The soundtrack for seminal '80s horror film Hellraiser is being remastered and released on vinyl for the first time since its debut, by Mondo in collaboration with Lakeshore Records.
Read more: 10 essential records that show how Ennio Morricone revolutionised the film soundtrack
Unlike other 80s horror films at the time which were largely soundtracked by synths, composer Christopher Young used a full orchestra to create Hellraiser's symphonic score. Its 30th anniversary release has been remixed and remastered from the original 2-inch analogue reel-to-reel sessions.
Hellraiser 30th anniversary box set ($80), limited to 1000 worldwide, features 6×7" singles housed inside a 8"x8" wooden box. The LP is also available in a screening edition on "clear vinyl with black smoke and gold colour in colour effect" and "lament configuration vinyl with gold and brown swirl" ($30).
Head here for more info and listen to the soundtrack below.