Published on
March 29, 2019
Category
News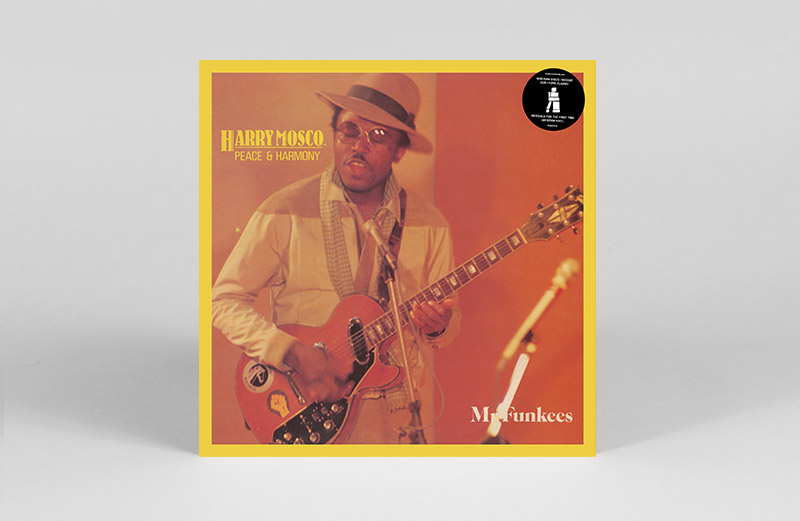 A gem from the founder of The Funkees.
Harry Mosco's third studio album, Peace & Harmony has been reissued for the first time, via Isle of Jura.
Read more: Funk, fuzz & fury: How Nigerian rock emerged from the shadows of civil war
A founder of Nigerian afro-funk band The Funkees, Mosco embarked on a solo career after the band split in 1977.
Peace & Harmony was the third LP he released in 1978, following Country Boy and Funkees' (For You Specially) LPs, all of which were written, arranged and produced by Mosco himself.
Sound engineer Mark Lusari (P.I.L, Jah Wobble & Prince I) assisted on the record lending reggae and dub influences.
According to the the label, "Mr Funkees was printed on the cover to help record buyers make the connection between Mosco and his former band."
Peace & Harmony follows Isle of Jura's Monster Skies EP on sub-label Temples of Jura – one of March's best dance records.
Order a copy of the album here, listen to 'Sexy Dancer' and check out the track list below.
Tracklist
Side A
1. Sexy Dancer
2. Step On
3. She's Gone
Side B
1. Peace And Harmony
2. Peaceful Dub
3. Do It Together