Published on
March 29, 2019
Category
Features
Electro, techno, house, ambient and more.
March has provided an abundance of audio riches across the spectrum – from debut LPs, to compilations, 12″s and mix samplers. Included amongst these selects are dolphin chirpses, swirly balearic poetics and voodoo bass chantings, to name just a few of the unexpected sounds that lie in wait.
There are but two strict requirements of the music contained within. 1: It is released on vinyl. 2: There is something special about it, something that will make you want to hoof a legit groove – from a subtle Monday morning, finger-tapping, chair boogie to a late night, limbs-flailing-like-you've-been-electrocuted warehouse soirée and everything in between.
NB: As with previous instalments, albums are fair game on this list, provided every single track is certified 'wagging your tush like an excited canine' material.
Let us know what you've been loving at [email protected].
---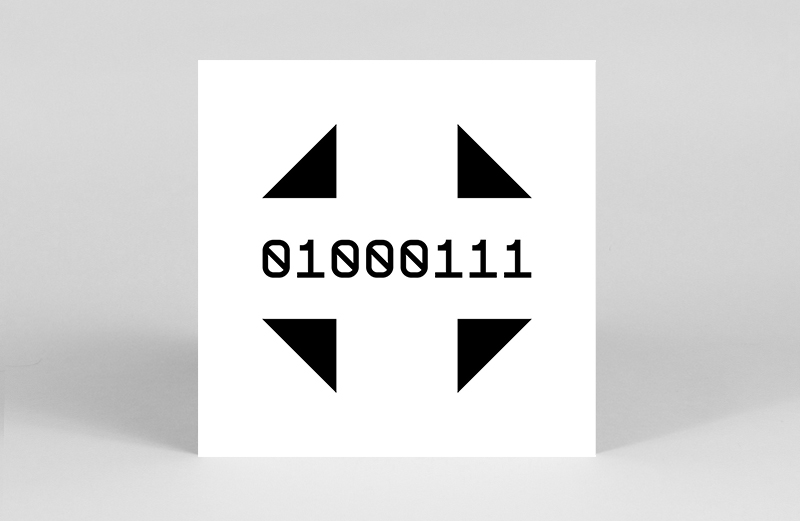 96 Back
Excitable, Girl
(CPU)
Interstellar ambient to tug on the tear ducts? Check. Blazing electro to sprint the soles of your trainers off? Check check. Tumbling synth zippers to get you swaying to and fro? Check, check and check. All of which culminates in a stripped back piano stunner in 'Vennsate – Reprise'. More than any other thus far in 2019, Excitable, Girl – the debut album by young Sheffield producer 96 Back aka Evan Majumdar-Swift – is a record that I've returned to over and over again, continually discovering new favourites. And, though the album nods to IDM, techno and breakbeat of yore, it also sounds singularly fresh.
---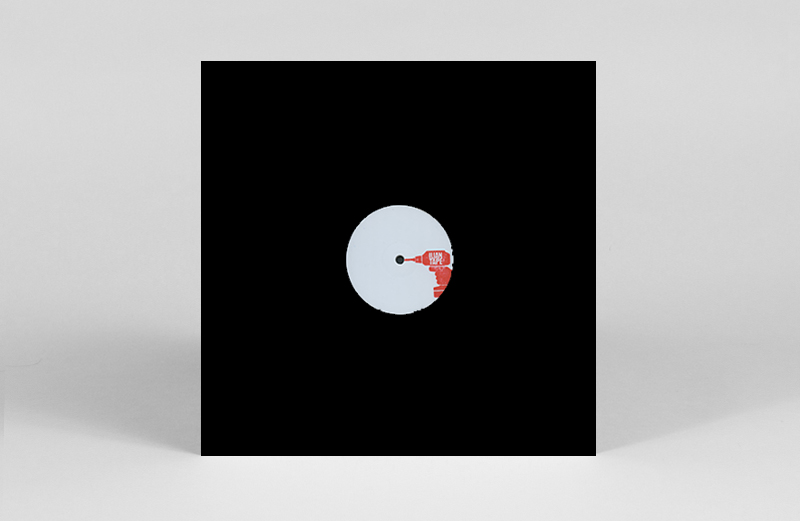 Roger 23
Is demanding for a CULTURAL NEGOTIATION
(Ilian Tape)
Listening to the first track of Roger 23's new EP on Ilain Tape, you'd be forgiven for thinking you're about to take a trip down the river of zen. Before you get too comfortable 'Gathering Dust', acid laced bass riddims storm across. As the vocal sample proclaims: "this form is fucking up your brain". On the flip, the B-side means techno business, courtesy of the slamming 'w/Da 15,88% Assistance Ov Nils Maneuvers In The Dark: Win [Mega MIX + Super Dub]'. The sonic elements are primed to make this a big room techno banger: catchy rolling synth, percussive tings and tangs, plus that extra oomph of je na sais quoi pizzaz.
---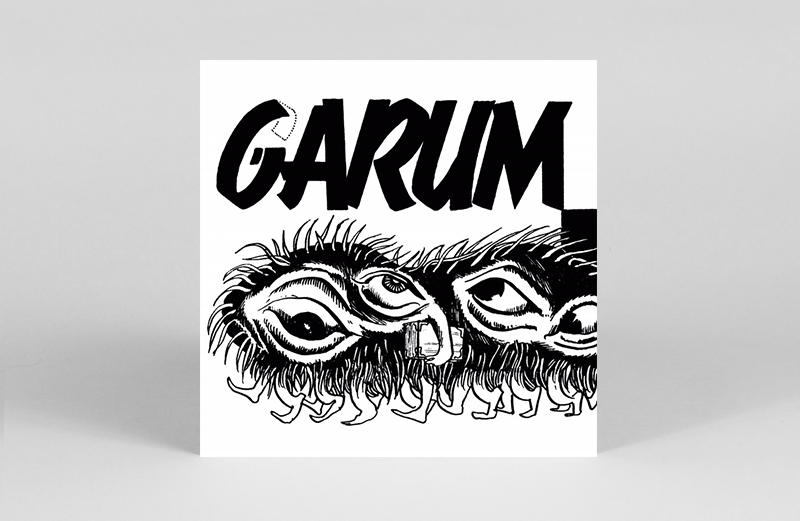 Garum
Garum
(Trilogy Tapes)
Electro roboto synths shimmy through kranked-out percussions in Garum aka Beau Wanzer and Sean O'Sullivan's self-titled debut release under their new alias. Perfect for ushering in witching hour o'clock and then some, you'll find plenty of bass slaps, haunted tweaks and tingly hi-hats to fuel those running man moves. Particular highlights come via the whizzed-up 'Body Melts', clearly designed to make you sweat, and slowed-down hypno-loops of 'Metal Mouth Mob'.
---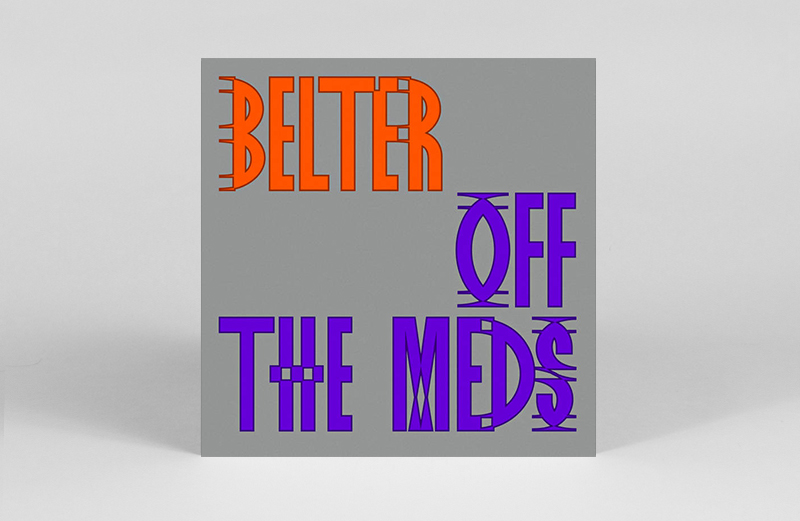 Off The Meds
Belter
(Studio Barnhus)
Unless you've got the sum total curiosity of a pet rock, when a cover has geometric typography with the words 'Belter Off The Meds' across it in hi-vis orange, it's bound to at least get some further inspection. Off The Meds (aka Swedish South African crew Adrian Lux, Carli Lof and Mans Glaeser with vocalist Kamohelo Khoaripe) does what it says on the tin, weaving trippy fast synths with a broken techno percussions that though familiar still manage to sound new. On the flip, Joy Orbison (no stranger to this column) descends the affair to deeper weirdo realms, for a storming 'Belly Mix'. In signature Joy O form, the breakaround 5:40 will summon up the ugliest of a bass faces. Complete with an acapella version of the title track on the flip to pair with mean instrumentals at peak time, this one's a shamanic winner.
---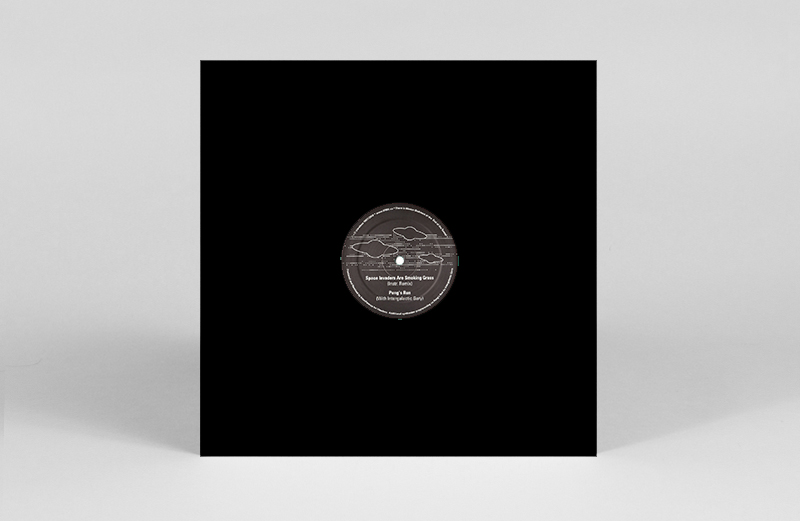 I-F
Space Invaders' Revenge
(VIEWLEXX)
The loveable electro aliens are back, as I-F's Space Invaders' Revenge teleports down to Mother Earth for its first reissue. Like its original release, the 12″ features 'Space Invaders Are Smoking Grass' XL Remix backed with an Instrumental remix. For added extra terrestrial delight, the record also includes I-F and IG's 'Pong's Run', released on vinyl for the very first time.
---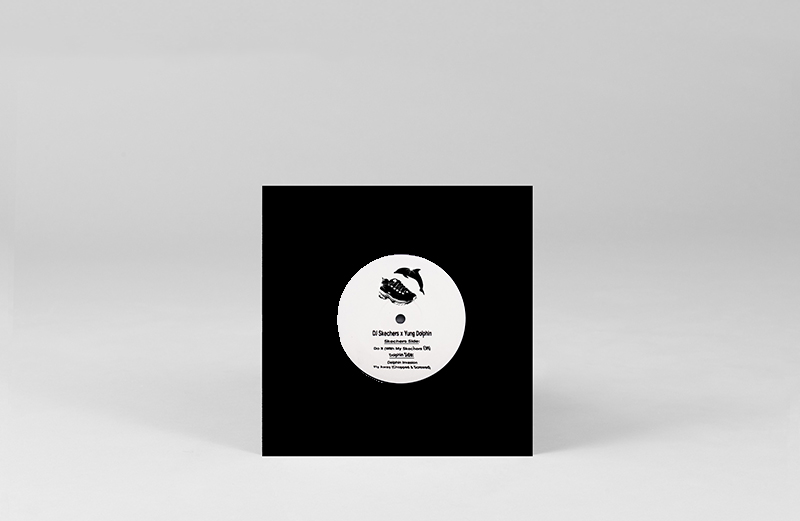 DJ Skechers Yung Dolphin
Delphin Invasion
(Lobster Theremin)
Sometimes dance music can feel stifling in its 'too cool for school seriousness'… which is why the fun patrol is where it's at. Entré DJ Skechers and Yung Dolphin with a triple punch that won't solve world hunger or even change your life, but will put a spring in your step. 'Do It (With My Skechers On)' kicks the 7″ off with a servicable number about the producer's trainers. But it's the B-side where the party lies, thanks to its title track 'Delphin Invasion' – an aquatic Swiss German house ode to dolphins. Here's the rub: at first listen you'll probably think "what the hell is this…?" until you play it again, and realise "oh, hang on, this is pretty flippin' good." A swerved-down, syrupy final track called 'Fly Away (Chopped & Screwed)' seconds that emotion.
---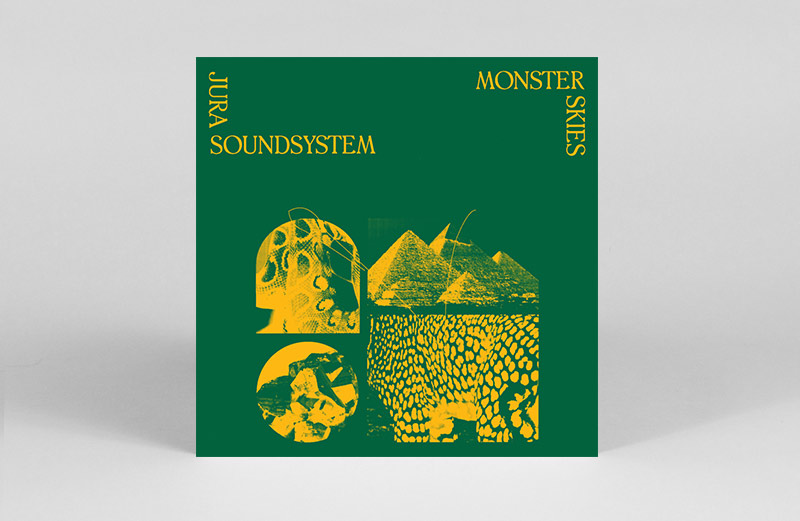 Jura Soundsystem
Monster Skies
(Temples of Jura)
Like a breezy drink of coconut funk, Jura Soundsystem aka Isle of Jura founder Kevin Griffiths is back with tropical tumpers in tow for his Monster Skies EP. Its 6 original tracks span from proto house rollers ('Carafe Denim') to lo-fi calypso tinkles ('Mamma Capes') via balearic and '80s funk ('Parrot Rhythm Space Jam', 'Boogie Tune'). Monster Skies follows Isle of Jura's Jura Soundsystem Transmission One compilation, as well as its 'The Voice Of Q' 12″ – one of our favourite reissue singles of 2018.
---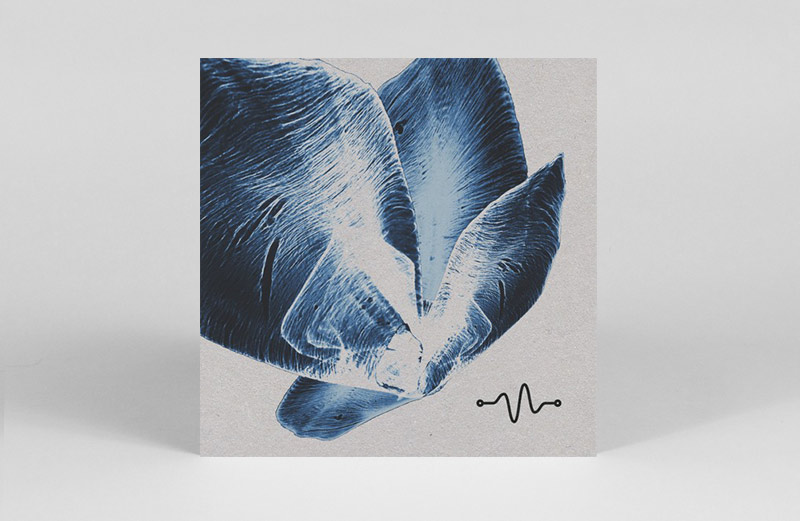 Various Artists
Oscillate Tracks 002
(Oscillate)
Berlin's Oscillate follows its inaugural release helmed by D. Tiffany and Rosa Terenzi. This time around, the label has enlisted four producers for the occasion. Kicking off the A-side, Hymns dishes out an electro-does-its-ABCs stormer 'Magma' followed by J Wiltshire laying down shuddering dubstep musings on 'Wave Tablet'. On the flip, PTMC rumbles through early Hessle Audio-esque techno percussion for 'Officewekrs', before Karima F's 'Bacon Shoulders' wraps up proceedings on a blipped out tip.
---
Laurel Halo
DJ-Kicks
(!K7 Records)
Producer and DJ Laurel Halo helms the 68th instalment of DJ-Kicks mix series with a bang, in a 29 track offering, including 7 exclusives from Halo herself. Its 12-track vinyl sampler features all the exclusives – two by Halo, alongside Rrose, Ikonika, Machinewoman, FIT Siegel and Nick León, as well as three previously released though no less worthy tunes. One of the finest mixes we've heard this year to boot – track-ID requests not required.
---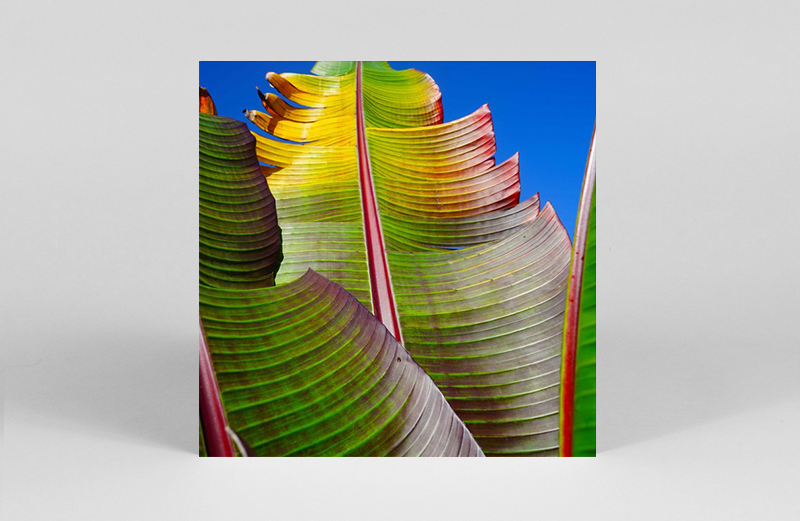 KH
Only Human
(Ministry Of Sound)
After doing the rounds last year amongst DJs – turning internet track ID hunters into deranged creatures in the process – 'Only Human' made a welcome appearance to the masses this month. The handiwork of KH aka Four Tet aka Kieran Hebden, it features a Nelly Furtado sample that he has chopped into its most euphoric revelry. Listening to the original will only make you appreciate what he's done with her vocals that much more. The second release under KH alias following his equally coveted, soul sampling tune 'Question'.
---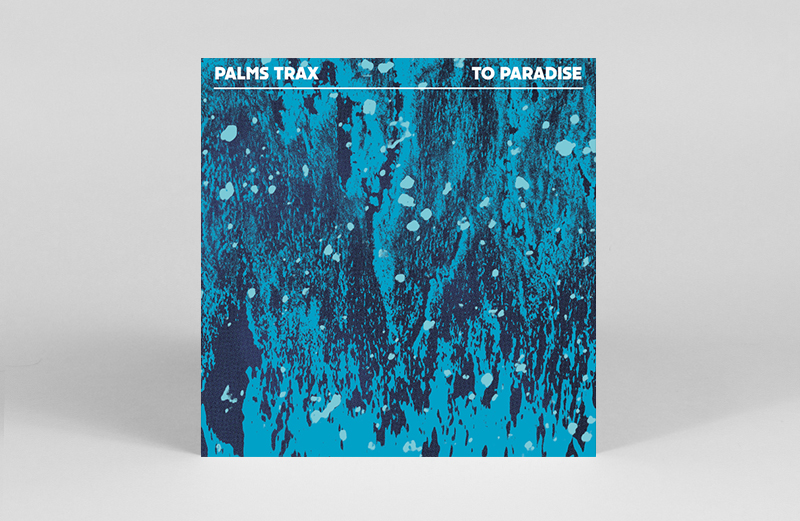 Palms Trax
To Paradise
(Dekmantel)
Dekmantel's golden boy Palms Trax comes through with sweet emotional synths and drum pads aplenty in new EP To Paradise. The title track serves up all kinds of instantly sing-along-able instrumentals, primed for festival season to come. Meanwhile, 'Love in Space' sashays in with electronic tropico tumps and theremin-esque flourishes to get the rumps shaking. On the flip, 'Heron' is a chilled out but no less worthy tune – like a balmy afternoon breeze swept across your cheeks.
---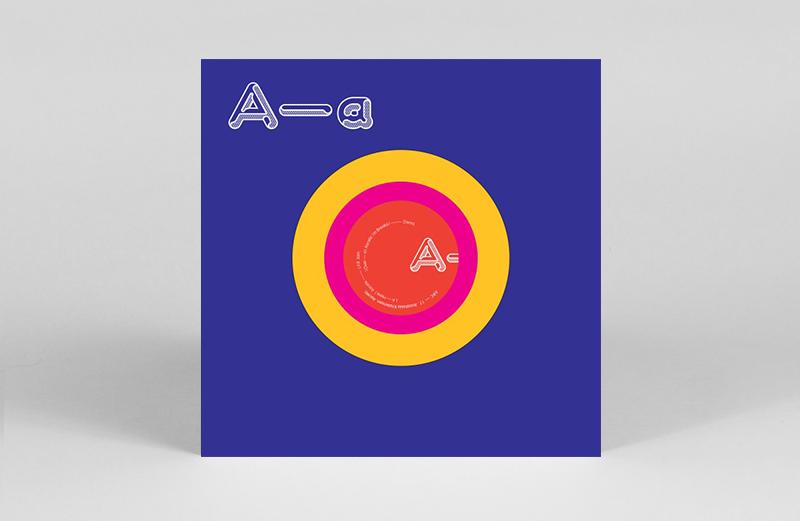 Anastasia Kristensen
Ascetic
(Arcola)
Anastasia Kristensen slices up four metallic techno tracks for dark dance floors in her debut EP Ascetic, on Warp sub-label Arcola. Opener 'Ascetic' loops rings like echoing techno bells ushering in the night, before the glitchy shakes of 'LXR Jam' shudder through. On the B-side, Kristensen puts the title track through a (DJ tool ready) breakbeat sieve, before the rumbling rhythms of 'Donni' firmly take hold. A legit first outing from the Copenhagen-via-Moscow producer.