Published on
April 7, 2021
Category
News
With elements of soul and psychedelia.
Habibi Funk are releasing an album of Rogér Fakhr's music, called Fine Away, this April.
Read more: Habibi Funk — Tales from digging in North Africa
Fine Away was recorded in Beirut and Paris during the late '70s, encompassing elements of jazz, folk rock, soul and psychedelia.
Half of the album's tracks were originally released in a limited edition of 200 hand-copied cassettes to Fakhr's friends in Beirut, while the other half are previously unreleased.
Fine Away follows Habibi Funk's compilation in aid of the Lebanese Red Cross following the Beirut explosion in 2020, Habibi Funk 014: Solidarity With Beirut.
Pre-order Fine Away here in advance of its 9th April release, check out the artwork and tracklist below.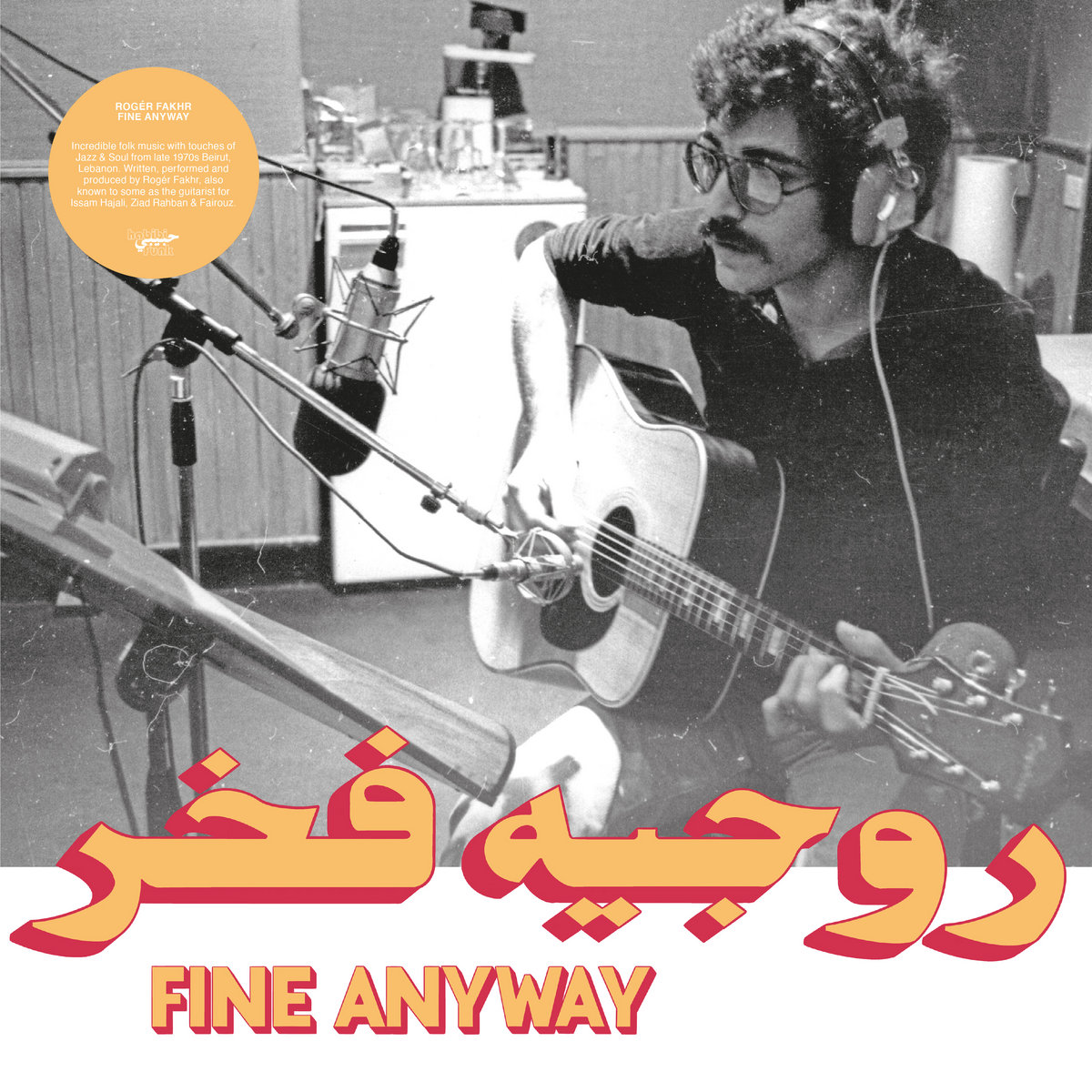 Tracklist:
1. Lady Rain
2. Insonmia Blue
3. Fine Anyway 02:43
4. Express Line
5. My Baby, She Is As Down As I Am
6. Everything You Want
7. Waiting For It Everyday
8. Dancer On The Ceiling
9. Sad Sad Songs
10. Little Woman By My Side
11. Every Body's Going Home
12. Sitting In The Sun
13. Had To Come Back Wet
14. The Wizard
15. (Such A) Trip Thru Time
16. Keep Going
17. Gone Away Again
18. Sometimes You Feel Bad (Digital Bonus Track)