Published on
October 1, 2019
Category
News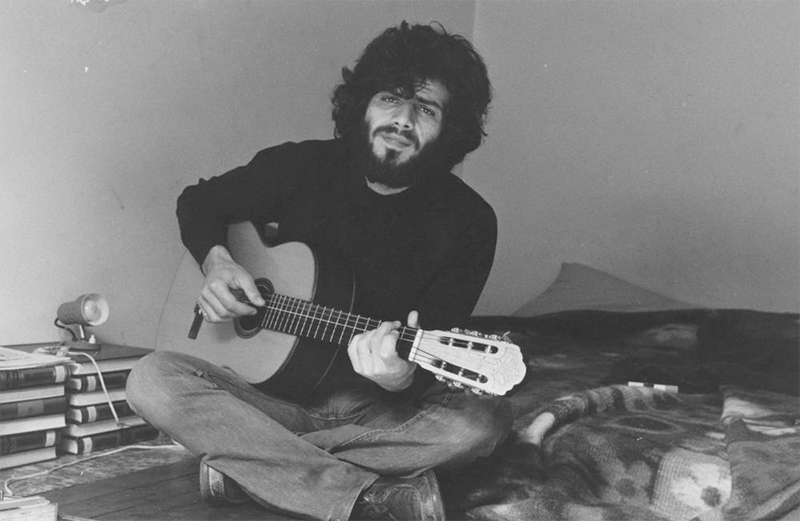 Fewer than 100 tapes were originally produced.
Lebanese musician Issam Hajali's 1977 album, Mouasalat Ila Jacad El Ard, will be reissued by Habibi Funk this November.
Active within the left-wing movement in Lebanon, Issam was forced to flee the country after Syrian intervention and spent a year in exile in Paris.
Read more: Habibi Funk, tales from digging in North Africa
Playing guitar on the metro to make ends meet, Issam assembled a band with members from France, Algeria, Iran and Beirut, but was only able to afford one day in the studio. Composing the music himself, the lyrics can be traced back to Palestinian writer Samih El Kasem's poetic works.
Eventually able to return to Beirut, with the unfinished project in hand, Issam began dubbing the tapes himself, producing black and white copies at the corner shop. One of the tapes made its way to Ziad Rahbani, a sonic pioneer attempting to combine Arabic music with jazz.
For this reissue, Habibi Funk has managed to acquire the last remaining tape from Issam's personal collection. The release will bring the lost sounds of Mouasalat Ila Jacad El Ard to a new audience.
Issam Hajali's Mouasalat Ila Jacad El Ard will be released on Habibi Funk on the 22nd of November. Head here for more info and check out the artwork below.