Published on
September 4, 2020
Category
News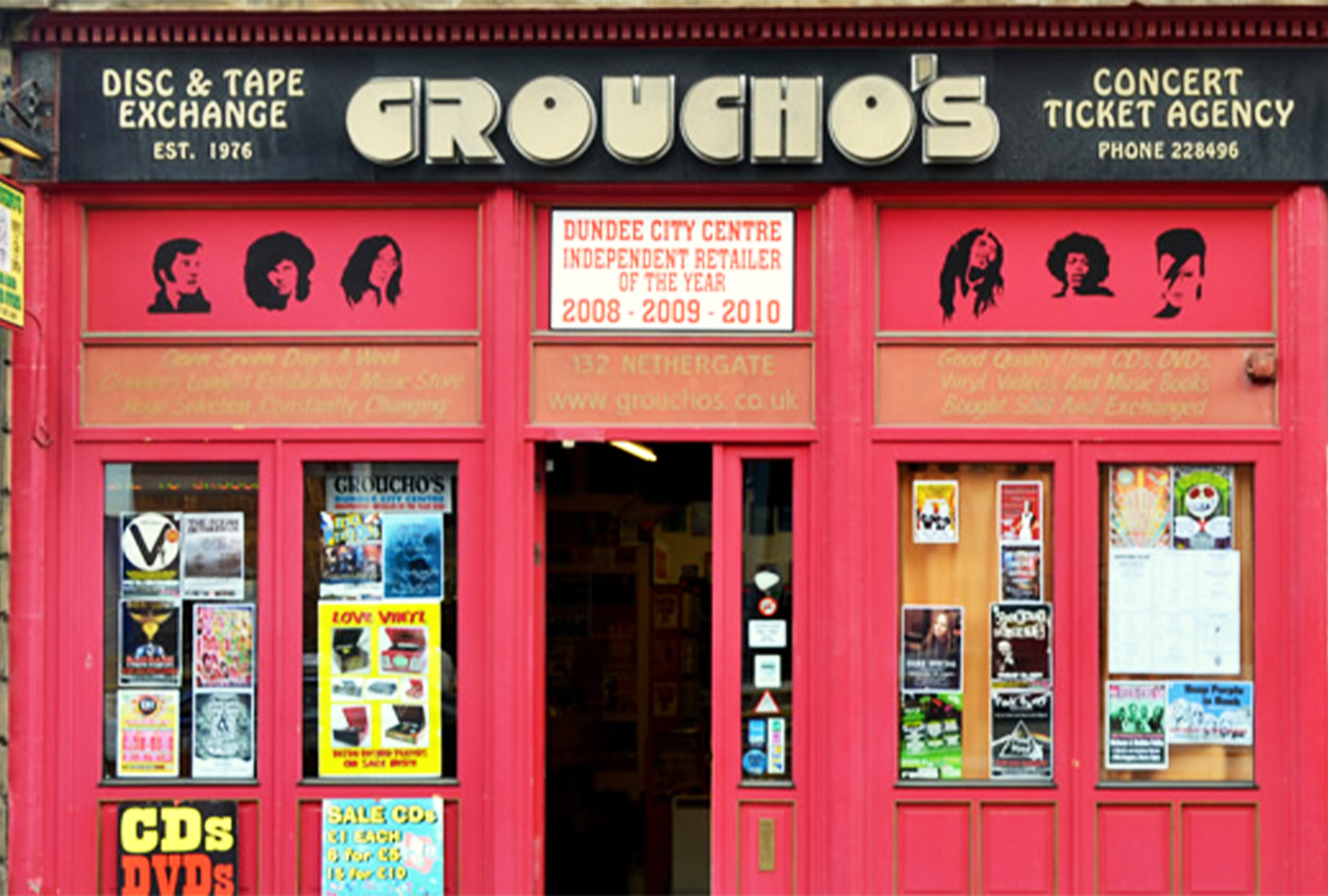 A Dundee institution.
Dundee record shop Groucho's is remaining closed until further notice, prompting fears it may be at risk of permanent closure.
Read more: How record shops are getting vinyl to you during the Coronavirus pandemic
While remaining restrictions on non-essential retailers were lifted in Scotland in mid-July, the record store stayed shut, reports The Courier.
The shop's seller profile on Discogs currently lists no records for sale, and the last post on its Facebook Page was in March.
The shop has also functioned as a gig ticket agency, though the listings page on its website was last updated in March — just before lockdown restrictions were introduced across the UK.
Groucho's was opened by founder Alastair Brodie in 1976, and has been run by his wife Stella Brodie since his death in 2019.
Speaking to The Courier, Stella Brodie confirmed the shop will stay shut "until further notice," but did not provide more information.
"I am incredibly saddened to see the potential closure of the shop and the end of such a legendary focal point for music fans in Dundee," says Brodie's daughter Jenny, who has previously worked in the shop.
"Whilst for many though, the closure of Groucho's will be seen as the end of an era, for me personally it marks a final chapter in my childhood and youth. I'll miss it in so many ways as it was the last tangible link to my dad."
---
This is a developing story and will be updated as new information becomes available.
---