Published on
November 19, 2019
Category
News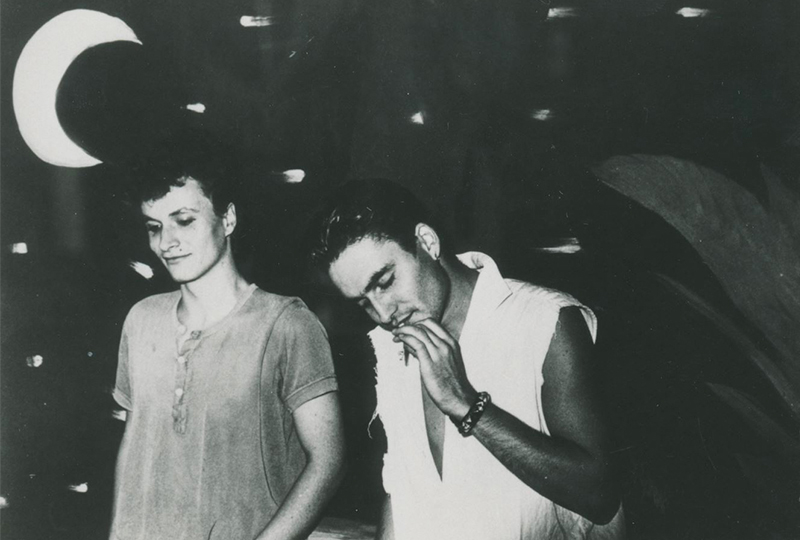 "Disco with an edge, experimental pop music full of fear and loneliness, it's The Cure infused with proto-techno and Swiss art chic."
WRWTFWW is reissuing Grauzone's 1980 single 'Raum' this December.
Read more: Grauzone's cult 1981 12″ Eisbär reissued on vinyl
'Raum' first appeared on the Swiss Wave – The Album compilation, which was released by Off Course records in 1980.
Featuring Martin Eicher's vocals and Claudine Chirac on saxophone, titular track 'Raum' merges post-punk rhythms with proto-techno sensibilities, with nods to experimental pop.
Naum Gabo (aka Jonnie Wilkes of Optimo and James Savage) have enlisted Dennis Young for a dance floor-orientated mix, while the B-side includes Ata Macias' extended version of 'Raum'.
'Raum' features cover art by Grauzone's Stephan Eicher, and is the latest release in Grauzone x WRWTFWW's 40th anniversary reissue campaign following 'Eisbär', with further records to follow in 2020.
Head here for more info in advance of its 6th of December release, check out the artwork and tracklist below.
Tracklist:
Side A
1. Raum
2. Raum (Naum Gabo Rework) (feat. Dennis Young of Liquid Liquid)
Side B
1. Raum (Ata's Extended Edit)
2. Raum (Naum Gabo Rework – Radio Edit) (feat. Dennis Young of Liquid Liquid)