Published on
March 25, 2019
Category
News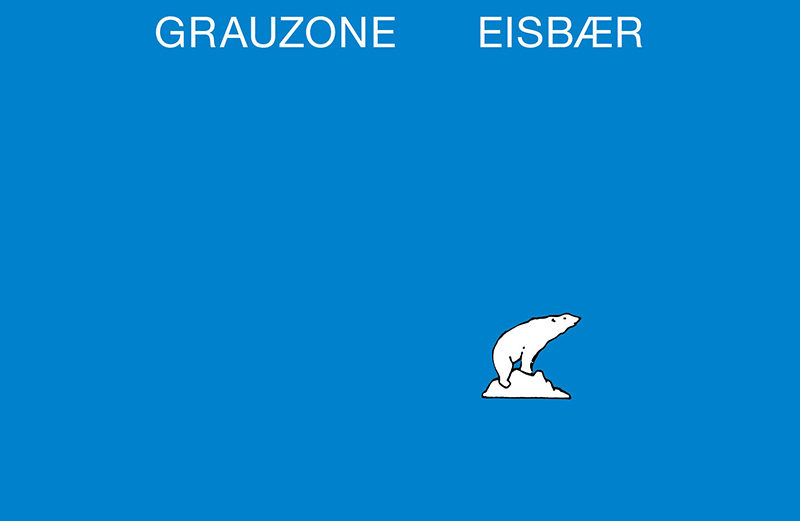 "At the crossroads of post-punk, new wave, pop, and electronic experimentation."
Swiss group Grauzone's seminal 1981 maxi single Eisbär is being reissued on vinyl, this April via WRWTFWW.
Title track 'Eisbär' was written by Martin Eicher after he had a dream where talking polar bears were on the walls. (Choral hook 'Ich möchte ein Eisbär sein' translates to 'I want to be a polar bear.')
It features Martin and his brother Stephan Eicher, Marco Repetto, Christian "GT" Trüssel, and Claudine Chirac on saxophone:
On the flip, 'Film 2' is a pre-techno number, known for being played at both 45rpm (as first intended) and 33rpm – depending on the kind of scene you frequented – all culminating with a mix of synth-pop and doo-wop in closer 'Ich Lieb Sie'.
All three tracks have been remastered from the original reels, with replica artwork.
Eisbär marks the beginning of a Grauzone x WRWTFWW 40th anniversary reissue campaign, with previously unreleased music, visuals and literature to follow later this year.
Pre-order a copy here ahead of its 26th April release, watch a promo for 'FILM 2' and check out the tracklist below.
Tracklist
1. Eisbär
2. FILM 2
3. Ich Lieb Sie