Published on
October 23, 2018
Category
News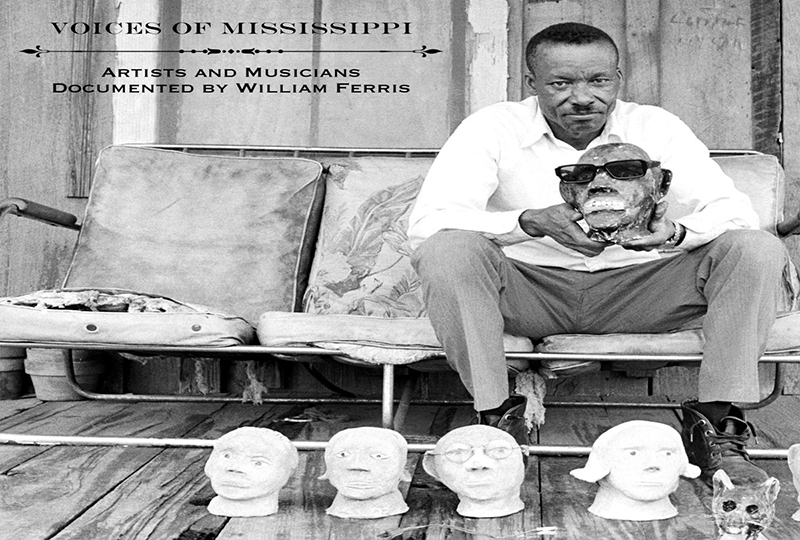 An audio record from "southern culture's chief documentarian".
A selection of blues and gospel recordings from the deep south in the 1960s to 1970s will be released on vinyl for the first time, in a new collection called Voices of Mississippi, this November via Dust-to-Digital.
The recordings were created by recordist, filmmaker, teacher and author William Ferris between 1966-1978. Born on a working farm in 1942, Ferris documented his local community through sounds from their daily lives as well as the region's distinctive gospel and blues music scene.
Listen to Lovey Williams' 'I'm Standing In The Safety Zone' below:
Ferris went on to become Professor of History and senior associate director of the Centre for the Study of the American South at the University of North Carolina at Chapel Hill. He also co-edited the Encyclopaedia of Southern Culture.
This is the first time these tracks will be available on vinyl, following a 4xCD release earlier this year.
Pre-order a copy of Voices of Mississippi here ahead of its 16th November release, and check out the track list below:
Tracklist
Side A
1. Scott Dunbar – Lil' Liza Jane
2. Mississippi Fred Mcdowell – Big Fat Mama
3. Louis Dotson – Bottle Blowing
4. Scott Dunbar – Jaybird
5. James "Son" Ford – Thomas Cairo
6. Inmates At Parchman Farm – Water Boy Drowned In The Mobile Bay
Side B
1. Mississippi Fred Mcdowell – I Got A Letter From Hot Springs
2. Lovey Williams – I'm Standing In The Safety Zone
3. Mary Alice And Alan Mcgowan – My Mother's On That Train
4. Reverend Ott And Family – You Don't Knock, You Just Walk On In
5. Walter Lee Hood – They Tell Me Of An Uncloudy Day
6. Mary And Amanda Gordon – Lord, I'm In Your Hand
7. James "Son" Ford – Thomas Cemetery Conversations