Published on
November 6, 2018
Category
News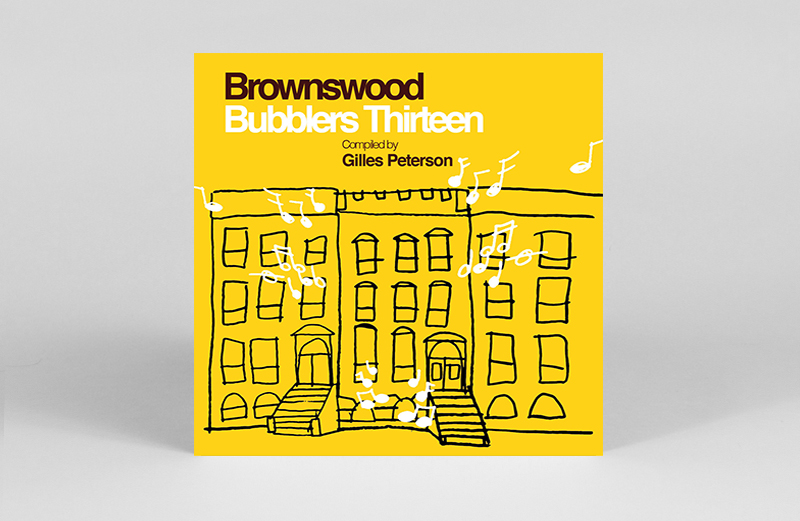 Featuring music by Emma-Jean Thackray, Wu-Lu, Yazmin Lacey and more.
Gilles Peterson is releasing the latest edition of his Brownswood Bubblers series on vinyl this November.
Read more: Crate Diggers: Emma Jean Thackray
Brownswood Bubblers Thirteen opens with 'Ley Lines' the title track by multi-instrumentalist and producer Emma-Jean Thackray's Ley Lines EP on The Vinyl Factory.
Dem1ns associate Wu-Lu, Soundway signees Mauskovic Dance Band, and Brownswood stalwart Yasmin Lacey also make appearances on the collection, before closing with Tiani Khasi's 'Nuketown'.
It follows the September release of Brownswood's Future Bubblers 2.0 which showcases up and coming musicians including Skinny Pelembe, Elsa Hewitt, and Nashe xx.
Pre-order a copy of Brownswood Bubblers Thirteen here ahead of its 30th November release, listen to 'Ley Lines' and check out the track list below.
Tracklist
1. Emma-Jean Thackray – Ley Lines
2. Beatchild & The Slakadeliqs – In My Arms
3. Puma Blue – Moon Undah Water
4. Wu-Lu – Sailor ft. Binisa Bonner
5. Lynda Dawn – Move
6. Oscar #Worldpeace – No White God
7. The Mauskovic Dance Band – Continue The Fun (Space Version)
8. Alxndr London – Jury Judge Executioner
9. Sonnymoon – Ideas
10. Yazmin Lacey – Something My Heart Trusts
11. Tiana Khasi – Nuketown