Published on
April 3, 2013
Category
News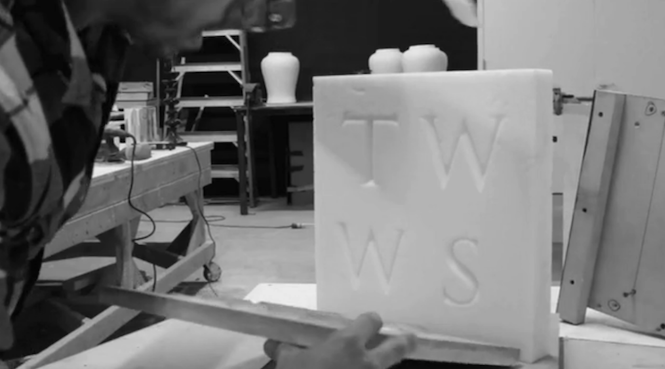 The Ways We Separate, Beacon's new LP on Ghostly International will be accompanied by one the most outlandish record sleeves we've seen in a long time. Teaming up with Brooklyn-based sculptor Fernando Mastrangelo, 20 super deluxe art editions will come entombed in a cast sugar and epoxy resin that looks like its just been plucked from the nearest graveyard.
If you're finding it difficult to visualise what a 3D cast sugar and epoxy resin record sleeve looks like, then spare a thought for the guys at Ghostly, who have had similar trouble articulating it ("a 13″x13″ cast sugar sculptural object that houses the vinyl"). Half sculpture half cover, there's no doubt the object itself looks pretty special.
Crack into the sugar shell and you're rewarded with a rose-tinted vinyl as sweet as the electronic RnB of the record itself. Known for his use of powdered materials (sugar, coffee, corn, gunpowder, human cremated ash, and other more controversial substances), Mastrangelo's highly original record sleeve/glucose tablet is going for $200 on the label's website. Both this and the standard edition LP are currently available for pre-order and will ship on the 29th April.
Watch the master casting the caster in this lovely video.
The Ways We Separate – Deluxe Art Edition from Ghostly International on Vimeo.