Published on
October 4, 2013
Category
News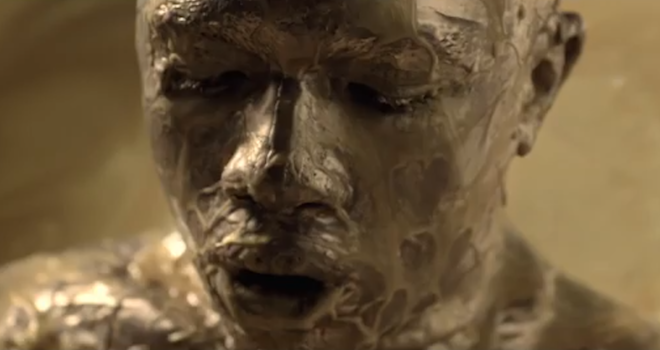 French producer gives new techno banger a gangland narrative.
With remixes for Lana Del Rey, Depeche Mode and Justice behind him, Gesaffelstein has ramped up the pressure ahead of his new album by unleashing a macro new video for 'Hate or Glory', directed by duo Fleur & Manu.
A tale of greed, lust and violence with a touch of the King Midas (or even Goldfinger) complex, 'Hate or Glory' has racked up over 100,000 views on YouTube in its first day and follows Gesaffelstein's turbo-charged first single 'Pursuit', which was released as a special edition 12″ by The Vinyl Factory in August.
Continuing the collaboration, The Vinyl Factory will be releasing Gesaffelstein's new full-length LP Aleph on double vinyl on 28th October. Visit www.gesaffelstein.com for more info and watch 'Hate or Glory' below: