Published on
April 16, 2019
Category
News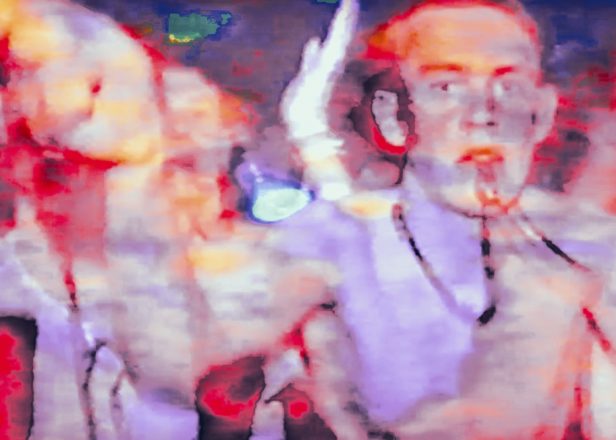 Featuring a mixtape and book called Hardcore Soul with contributions by photographers Ewen Spencer and Mark Leckey.
Italian artist, DJ and hardcore enthusiast Alberto Guerrini, aka Gabber Eleganza, is launching a new label called Never Sleep.
Read more: A visual journey through 28 years of club culture with Berlin DJ Fiedel
The imprint is the continuation of Guerrini's ongoing attempt to bridge "the sonic landscape and aesthetic side of hardcore and post-rave cultures, and the contemporary culture of music and art", which began in 2011 with a Tumblr, growing to incorporate performances at Club2Club, Berghain, CTM Festival and more.
Never Sleep's first release is a book titled Hardcore Soul, made in collaboration with photographer Ewen Spencer. It attempts to explore the similarities between the northern soul and hardcore scenes through images deliberately arranged in a non-chronological order, "reinforcing the feeling that everything is happening at the same time and in the same place".
The book features "additional discussion" from Turner Prize-winning artist Mark Leckey, whose 1999 piece Fiorucci Made Me Hardcore explored a similar subject matter. It's accompanied by a 19-minute mixtape (streaming below), which is described as a no-kickdrum "sonic limbo".
The book will be available in an edition of 500 and the mixtape will be available in an edition of 50. Both can be pre-ordered here ahead of a launch event in Berlin on 26th April 26.