Published on
October 26, 2017
Category
News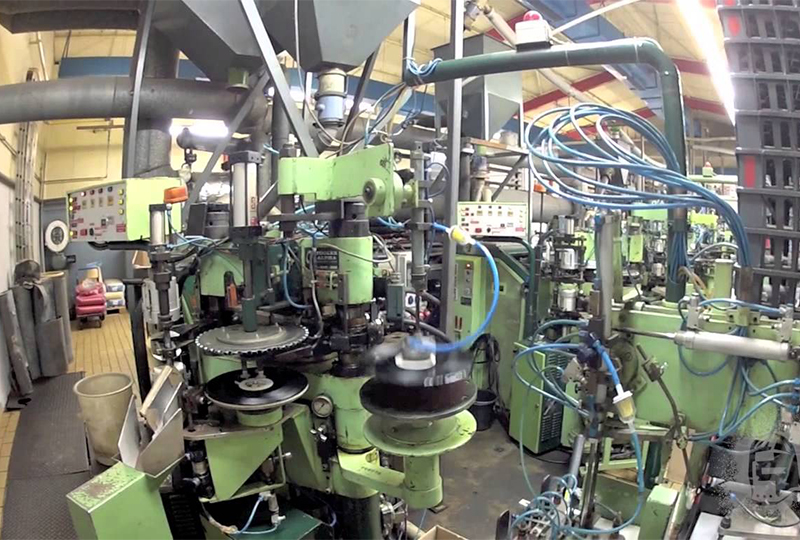 Capable of pressing 9 million records a year.
Furnace Record Pressing has announced the opening of a new plant in Fairfax, Virginia this January 2018.
Read more: These guys survived a kidnapping scare to find 10 record presses in Mexico City
The 50,000 square foot space will have sixteen machines capable of producing 9 million records a year, including refurbished Toolex Alpha automatic record presses, Viryl WarmTone automatic 12" record presses, and Furnace-designed semi-automatic 12" record presses.
It hasn't always been smooth sailing for Furnace, as the company's packing manager Mark Reiter describes, "the experience of tracking down and bringing these record presses home has been amazing. We had some tense moments. Hiding from (rumours of) kidnappers was one."
Furnace will also be dedicating efforts toward environmentally conscious manufacturing, and has pledged to donate 5% of its profits to charity.
"For us, music has always been a vehicle to push for social change, and we feel it's our duty as manufacturers to tread lightly and pay it forward," says founder and CEO Eric Astor.
Head here for more info.
Check out a tour of the plant and detailed specs below.
Furnace Record Pressing Plant:
– 10 x refurbished Toolex Alpha automatic record presses (8x 12″, 2x 7″)
– 2 x Viryl WarmTone automatic 12″ record presses
– 4 x Furnace designed semi-automatic 12″ record presses
– Environmental facility design including adaptive LED lighting, a closed loop water chiller feeding the presses and HVAC system, and high volume / low speed fans that circulate conditioned air throughout
– Touchscreen logic controllers to track, change and optimise press operations
– Annual capacity of 9 million units of 12″ and 7″ records with room for expansion
– Dedicated custom color-effect and picture disc capability