Published on
August 29, 2019
Category
News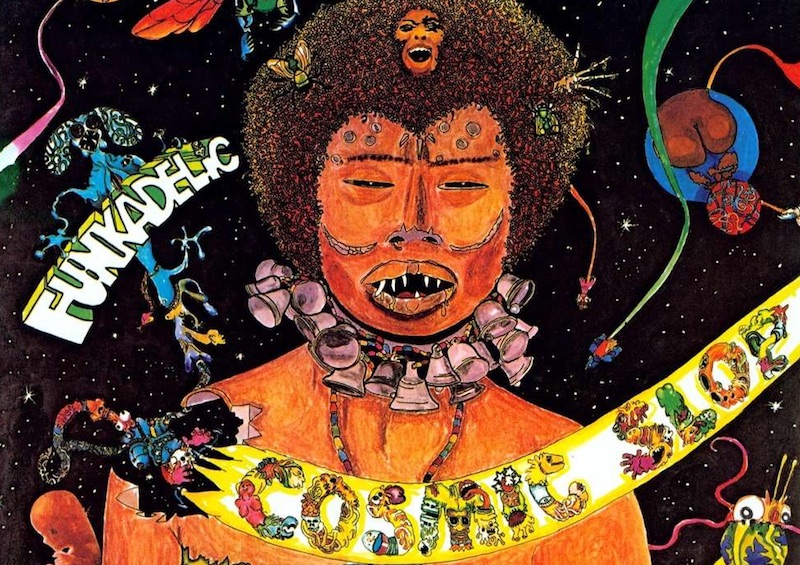 "He single-handedly defined the P-Funk collective as sci-fi superheroes fighting the ills of the heart, society, and the cosmos…"
Pedro Bell, the artist best known for his work with Funkadelic, has passed away.
Read next: An introduction to Parliament-Funkadelic in 10 records
Responsible for evolving Funkadelic's Afrofuturist aesthetic on album covers, posters, and flyers, Bell built his psychedelic universe with characters, slang, and nicknames. He also wrote several of the band's liner notes, under his own pseudonym Sir Lleb.
Appearing first on Funkadelic's 1973 album Cosmic Slop, Bell's work is featured on a collection of the shape-shifting outfit's most iconic albums, including One Nation Under A Groove and Uncle Jam Wants You.
Bell's "stream-of-contagion text rewrote the whole game. He single-handedly defined the P-Funk collective as sci-fi superheroes fighting the ills of the heart, society, and the cosmos…As much as Clinton's lyrics, Pedro Bell's crazoid words created the mythos of the band and bonded the audience together," as described on George Clinton's website.
We lost the Master Mind behind the Graphic's & Artwork of Funkadelic. Mr. Pedro Bell is an American artist and illustrator best known for his elaborate cover designs and other artwork for numerous Funkadelic and George Clinton solo albums. Thxs for yr service our brother.😲🙏 pic.twitter.com/PsD8TRxlRU

— Bootsy Collins (@Bootsy_Collins) August 28, 2019