Published on
July 13, 2018
Category
News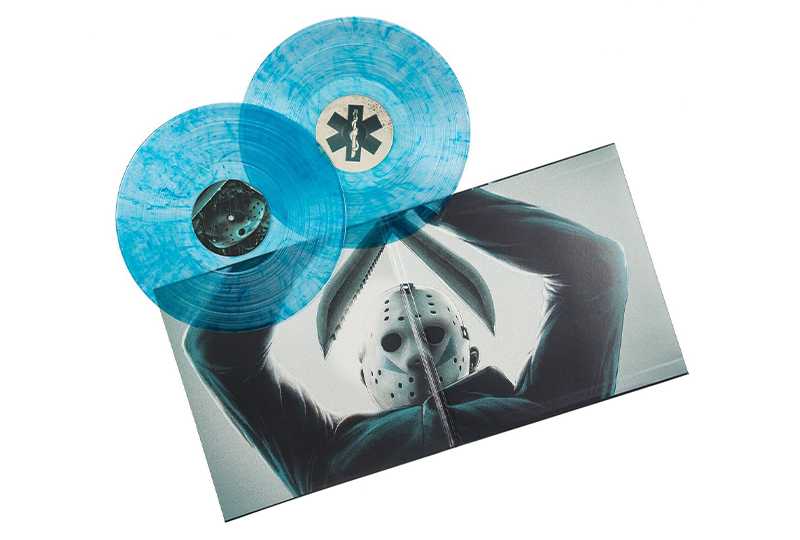 "Ki, Ki, Ki… Ma, Ma, Ma."
Henry Manfredini's complete soundtrack for 1985 horror film Friday The 13th Part V: A New Beginning has been released on deluxe double vinyl, via Waxworks.
Read more: 10 essential records that show how Ennio Morricone revolutionised the film soundtrack
During the course of his career Manfredini has composed scores for over 100 films, including the entire Friday The 13th film series.
Friday The 13th: Original Motion Picture Soundtrack has been remastered for this new reissue on "Imposter Jason" clear blue vinyl, with new artwork by Matt Ryan Tobin.
Head here to order a copy at 12pm EST on Friday 13th, listen to its theme tune, and check out the track list below.
Tracklist
Side A
1. Graveyard
2. Main Titles
3. Tommy Alone
4. Tommy Scares Reggie / Tommy Watches
5. Vic Chops / Roy Reacts
6. Peter In The Woods
7. Flare Side
Side B
1. Vinnie's Front Seat / Jason In The Mirror
2. Tommy and Mask / Lana In The Diner
3. Billy's Head
4. Tommy At The Window
5. Eyes
6. Drive To Demon's / Tommy Meets Jr. / Anita and Demon
7. Junior's Head / Jake's Head
8. Robin Covers Reggie
9. Robin and Jake
10. Bodies
Side C
1. Pam And Reggie Meet Jason
2. Reggie Is Caught / Pam Attacks
3. Pam And Jason Side
Side D
1. Tommy's Dream
2. Jason's Final Visit
3. The Window / Tommy At Door / End Titles