Published on
October 18, 2018
Category
News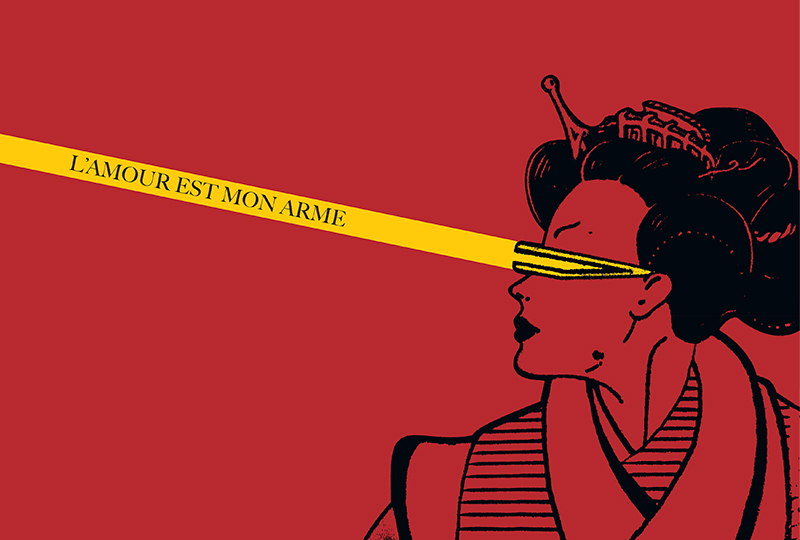 Italo, new wave and Kraftwerk meet in eighties Bourdeaux.
The music of '80s French synth-pop group Takenoko has been been reissued for the first time, by Emotional Rescue in new L'Amour Est Mon Arme LP.
Formed in 1981 in Bordeaux, France, Takenoko combined influences from the sounds of Kraftwerk, Gang of Four and Talking Heads with an interest in Japanese culture and making people dance. (Their name, Tanenoko, means young bamboo shoot.)
Between 1982 and 1988, Takenoko released 3 singles, all of which have been remastered for this first reissue L'Amour Est Mon Arme.
Alongside these tracks, the LP includes 5 previously unreleased songs, with liner notes by the band and redesigned artwork.
A Takenoko remixes EP by Dresden DJ/producer Sneaker featuring reworks of 'Lee Harvey Oswald', 'Trans Amor Express', and 'John Wayne' has also been released this month.
Order a copy here, listen to 'Trans Amor Express' and check out the track list below.
Tracklist
1. Lee Harvey Oswald (Zaza Dance Mix)
2. Pas De Petit Garcon Dans Mon Avion
3. Elle A Tokyo
4. Les Guerriers
5. Trans Amor Express (Dance Mix)
6. Love Is My Weapon
7. John Wayne
8. Rendez-vous A Malibu