Published on
January 24, 2019
Category
News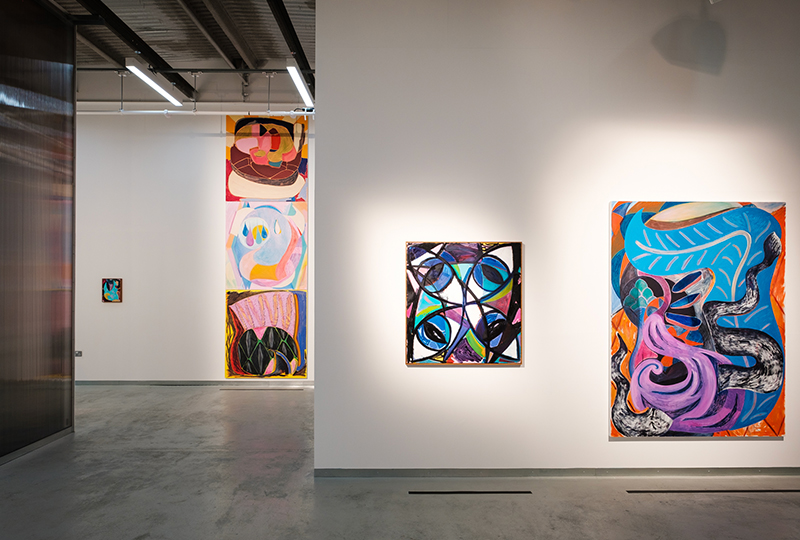 With three tunes "ranging from ambient and twinkly, to bass-heavy and danceable."
Four Tet aka Kieran Hebden has joined forces with painter Anna Liber Lewis for a new exhibition called Muscle Memory, produced by arts organisation Elephant.
Hedben created three tracks for the show, which were inspired by images sent to him by Liber Lewis – who he has been friends with since childhood.
"This will be a multi-sensory experience, where the audience should feel able to move freely, and dance if they want to," Elephant explains.
Hebden's music will be played over the speaker system 12.30-5.30pm on Tuesdays-Saturdays, and 12.30-4.00pm on Sundays.
The collaboration follows Hebden's work producing Neneh Cherry's Broken Politics – one of our favourite albums of 2018.
Muscle Memory is open until Sunday, 17th March at Elephant West, 62 Wood Lane, London, W12 7RH.
Head here for more info.