Published on
February 16, 2021
Category
News
Synthesizers, saxophone, and strings in symphony.
Producer Floating Points, Pharoah Sanders and London Symphony Orchestra are releasing a new collaborative album, called Promises, via Luaka Bop this March.
Read more: The Spiritual Power of Pharoah Sanders
In advance of the album's release, the label has shared a conversation between the duo:
Floating Points: Pharoah…
Pharoah Sanders: Huh…?
Were you asleep? I'm sorry…
No no… I was listening… and dreaming… and listening to music in my head…
Oh wow… sorry.
Many times, people think I might be asleep… but in fact, I am just listening to music in my head. I'm always listening… to the sounds around me… and playing, in my mind… and sometimes I dream.
What were you dreaming about?
I'm on a ship. In the ocean. Bears coming around smoking cigars. The bears are singing, 'We have the music. We have what you're looking for.'
Promises follow the release of Floating Points' album Crush on Ninja Tune, as well as the first release of a 'lost' Pharoah Sanders concert recording called Live In Paris.
Pre-order Promises here in advance of its 26th March release, check out the artwork and tracklist below.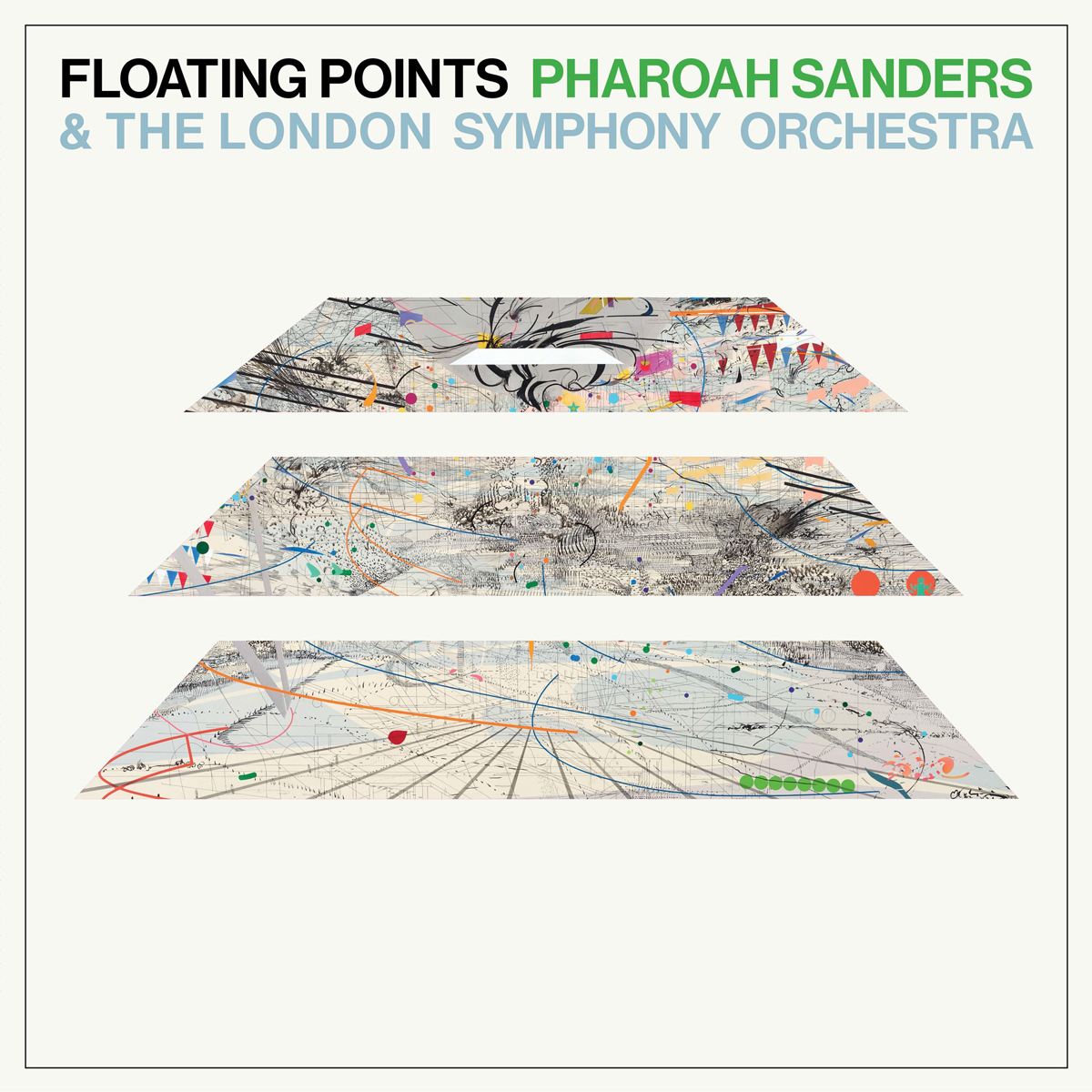 Tracklist:
1. Movement 1
2. Movement 2
3. Movement 3
4. Movement 4
5. Movement 5
6. Movement 6
7. Movement 7
8. Movement 8
9. Movement 9
Photo by: Future