Published on
June 5, 2023
Category
News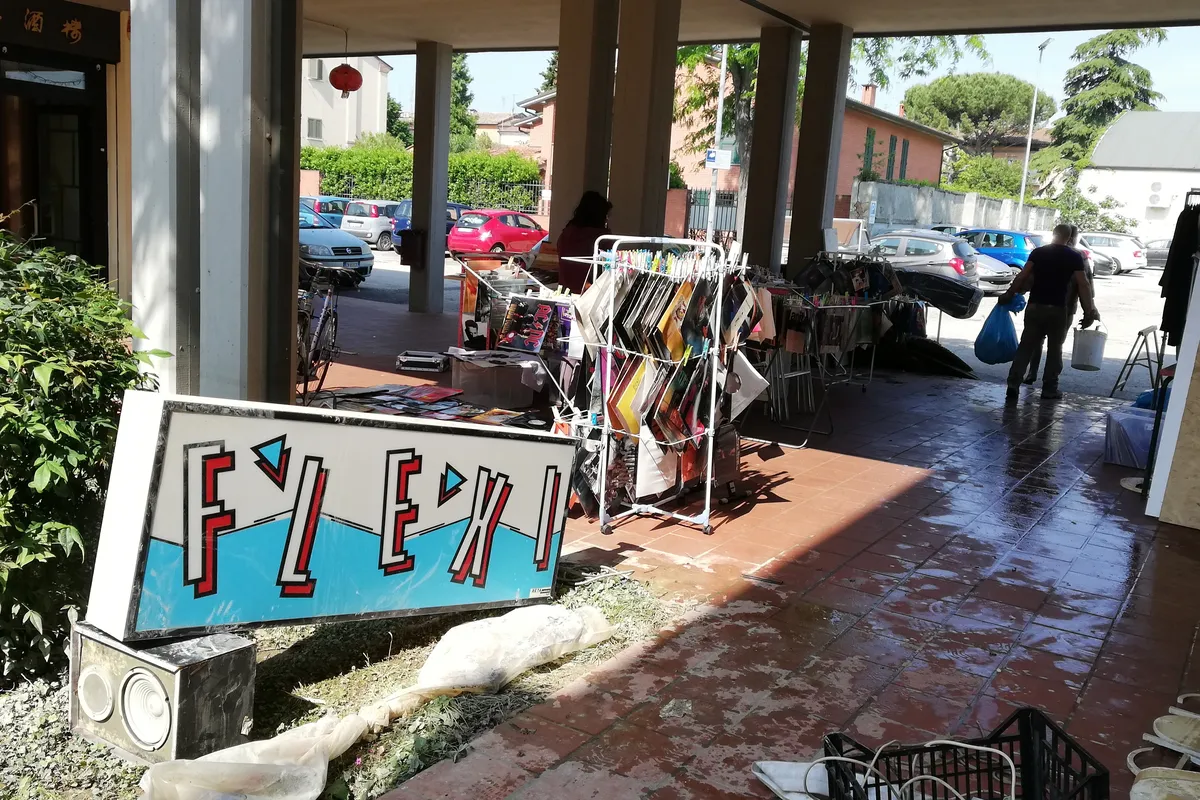 Around 2000 records were "irreparably damaged".
An Italian record store called Flexi has shared a GoFundMe following damages incurred because of a flood.
Read more: Rubber Ducky Records launches fundraiser after boat sinks
Flexi, located in Lugo, was flooded after "six months of rain" fell in a day and a half in the area. The store's basement was filled with floodwater whee "the archives of the 12 Inch Social Club association and several pieces of equipment" were located according to the fundraiser description.
In total, around 2000 records were "irreparably damaged" as well as furniture, electrical equipment and audio equipment. The store's GoFundMe is trying to raise €10,000 to overcome the costs.
"We are conscious that the disaster around us is huge, and there are much more badly affected areas where the river has taken almost everything," explain Flexi's Lorenzo and Simone in the fundraiser description.
"But we also know that Flexi is not just an ordinary shop," they continue. "In almost 40 years it has become a centre of culture and sharing, which is keeping up, standing firm, and re-shaping itself by looking to the future, always focusing on passion and love for music. That is why we need your help in order to be able to restart and face the immediate costs of restoring what is no longer there."
To donate head here.