Published on
July 2, 2013
Category
News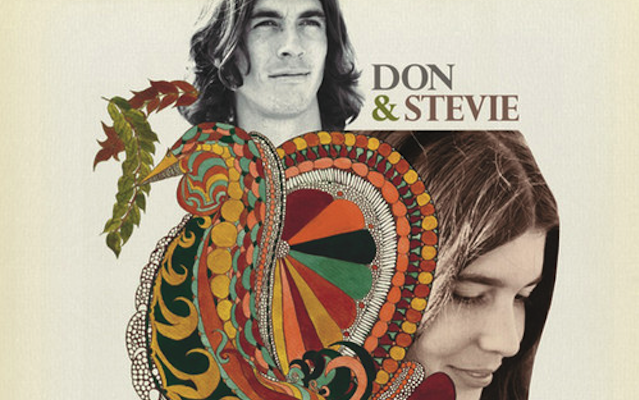 A true Hollywood love story, Don & Stevie finally get their dues courtesy of archival rarities label Finders Keepers.
Best known as the composer of the stoner psych soundtrack to cult American biker-come-horror flick Werewolves On Wheels, Don Gere was really a romantic at heart. Recording a set of original pop songs and arrangements with his then sweetheart, now wife Stevie, the duo made a series of cuts at a walk-in studio in LA in the late 60's which shine with sincerity of young love.
Neglected and all-but forgotten in a box of unmarked studio tapes in the loft of the couples LA home ever since, Finders Keepers have quite literally beaten Light In The Attic at their own game by raiding Gere's trunk for what is a sumptuous and intimate record of unfettered, sun-soaked folk pop from the Summer of Love.
Following Sinecure's compilation of private press records from across America, Don & Stevie is a raw example of a scene that, in the words of Finders Keepers, not only "defies collectibility" but sprouts "a missing branch in the family tree of L.A. based artists like Curt Boetcher and Doug Rhodes (The Millennium), Waddy Wachtel (Buckingham Nicks) David Gates (Bread) and members of The Steve Miller Band" compositions for all of whom appear on this release.
Available now on CD and vinyl from Finders Keepers, you can find out more about the release by clicking here.
Werewolves on Wheels may have been a cult horror classic but it didn't make it onto Death Waltz Records' list of the top 10 horror soundtracks. Watch our video with Spencer Hickman here to find out what did.