Published on
November 21, 2018
Category
News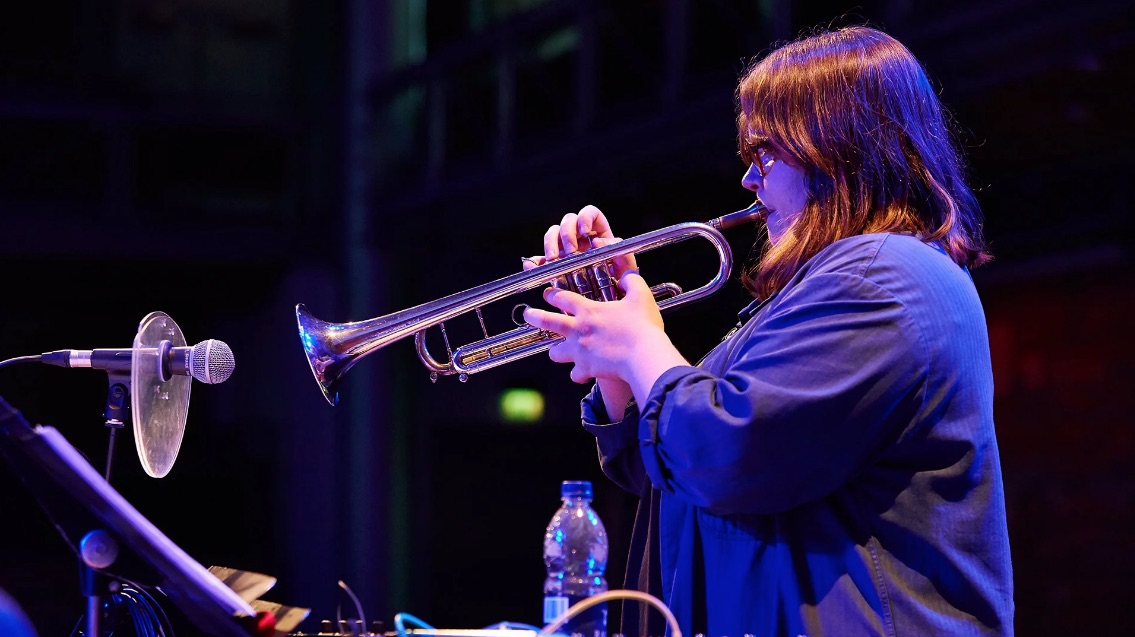 The trumpet player and producer shares a new playlist ahead of her London Jazz x LSO show this weekend.
Few musicians can step as seamlessly between the worlds of classical music, hip-hop and jazz improvisation as deftly as Emma-Jean Thackray. When she's not crafting multi-instrumental music in her home studio as she did on stand-out EP Ley Lines, Thackray can be found collaborating with institutions like the London Symphony Orchestra.
Following a first performance earlier this year at St Lukes in London, Thackray and the LSO have teamed up to once again make connections and find common ground between classical composition and jazz improvisation. As Thackray explains, "My ethos behind the events has been about merging worlds. Partly musical worlds – by showing that jazz, classical, experimental music and electronica can all be merged – but also the people listening to it. I've tried hard to get people from different musical camps and different socio-economic backgrounds to all want to come to the same gig."
This time around, Thackray welcomes Elliot Galvin, Hector Plimmer, Alyson Frazier, Scott Lygate and Dan Gardner into the group. They will be joined by special guests And Is Phi and Rosie Turton, with Errol Anderson of Touching Bass lined-up to provide support on the decks. The first set will be completely improvised, while the second will pair three LSO musicians with three jazz musicians to play the music of Galvin, Plimmer and Thackray.
Ahead of the show, Thackray has also shared a new playlist, spanning music from free jazz legends like Don Cherry and Anthony Braxton, London's new jazz guard, the electronics of Four Tet and Tim Hecker and a series of challenging classical works.
Emma-Jean Thackray presents London Jazz X LSO Part II takes place on Saturday 24th November at LSO St Lukes as part of London Jazz Festival. Listen to play playlist below and find out more about the show here.