Published on
March 29, 2019
Category
News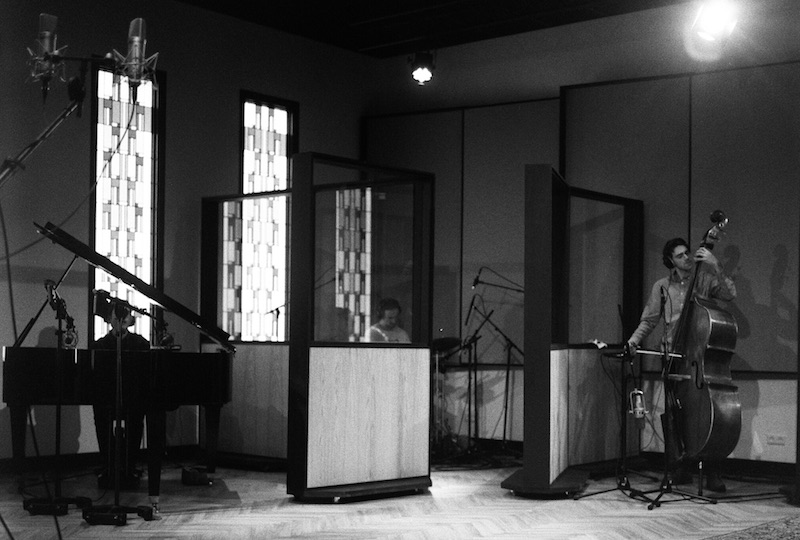 Cut in two continuous takes on a Neumann VMS70 lathe.
Pianist and composer Elliot Galvin will release new album Modern Times next month.
Read next: Meet one of the world's few cutting lathe repair experts
Featuring Tom McCredie on double bass and Corrie Dick on drums, the trio represents a step back to acoustic music for Galvin, who has previously recorded as Dinosaur and collaborated with VF artist Emma-Jean Thackray. It was witnessing another VF collaborator, Jason Moran, perform live at Montreal Jazz Festival that inspired Galvin to revisit his acoustic roots.
Recorded and cut direct to disc on an iconic VMS70 lathe at Artone Studios in Holland, the album seeks to capture the urgency and sonic quality of pre-digital or tape recordings from the 1930s.
Watch the video for new single 'Ghosts' below.
Describing the analogue recording process as "a quiet form of protest against the changing computerised, digital, over-produced world we live in today", Galvin explains how the session went down:
"We recorded the whole thing in one day, in two continuous 20 minute takes. They put the red light on and we started to play. In-between the tracks, I'd put my hand up to say we were starting a new one and then go straight into it. It was like playing a gig to an audience who hadn't heard it yet.
"There's nowhere to hide and every sound we made went straight from us into the record, no mixing, no mastering, no tape, just our sound made directly into a physical object," he continues. "We could see the machine cutting our music into the lacker as we made it. Because of this, I think this record captures our musical soul."
Studio engineer Rinus Hooning describes how they used a combination of vintage microphones like Neumann M49, U67, U87 as well as RCA ribbon microphones to give the recording an authentic depth. These were then connected in the mastering room through the RCA tube mixing console and sent to the Pro Tools system in high resolution.
"The mix with vintage mic pre-equipment in combination with a super quality high-resolution workstation gives a very high end sound," Hooning explains. "I've never had such a fantastic creative recording session."
Elliot Galvin's Modern Times is out on the 24th April. Click here to pre-order a copy, check out the artwork and tracklist below.
You can see Elliot Galvin Trio live with saxophonist Binker Golding at Brunel Museum Tunnel Shaft on 15th May. Click here for tickets and more info.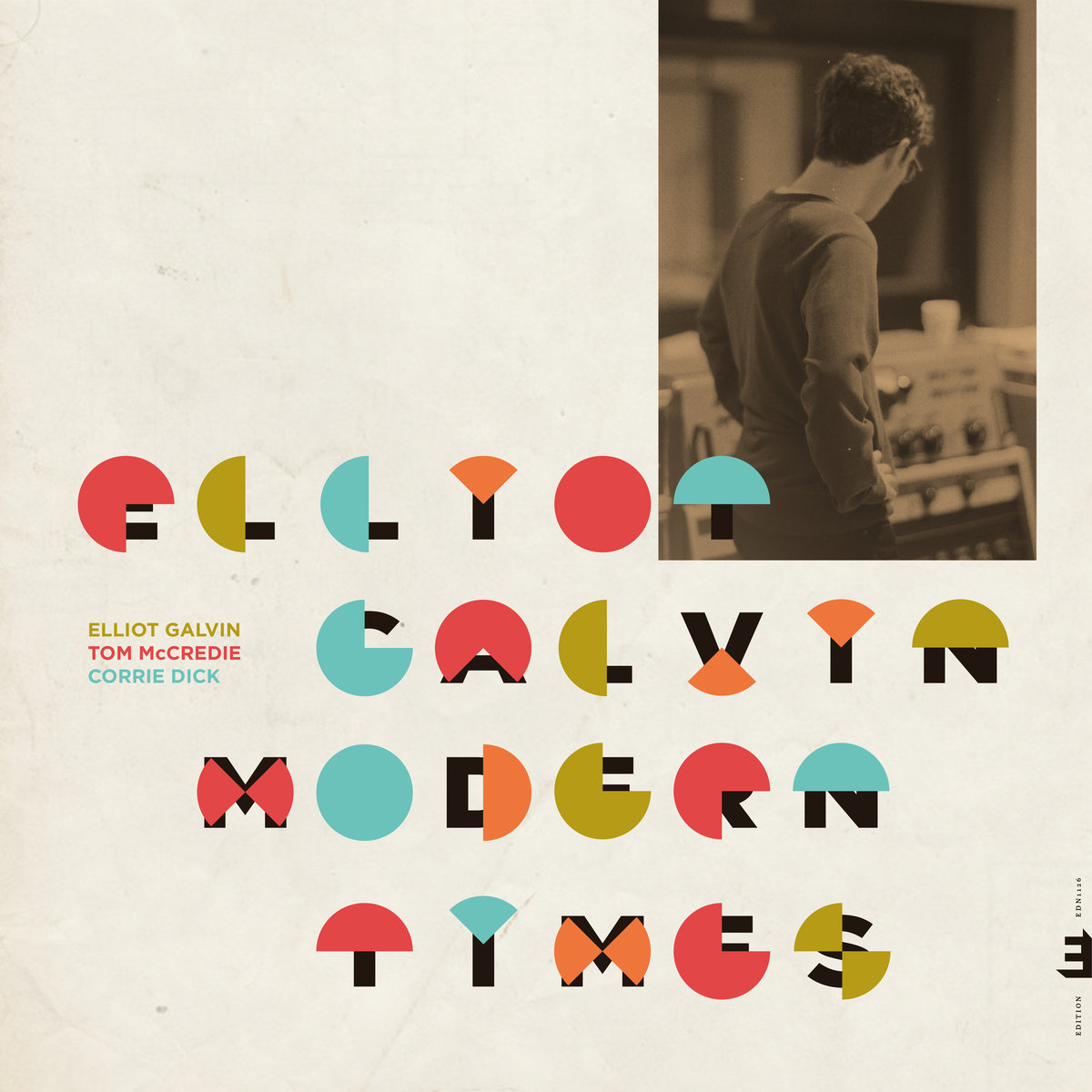 Tracklist:
1. Ghosts
2. Mr. Monk
3. Cat and Mouse
4. Shadows
5. Fountainhead
6. Change
7. Jackfruit
8. Gold Shovel
9. Into the Dark
10. To the Moon
Photos: Elaine Groenestein