Published on
April 30, 2013
Category
News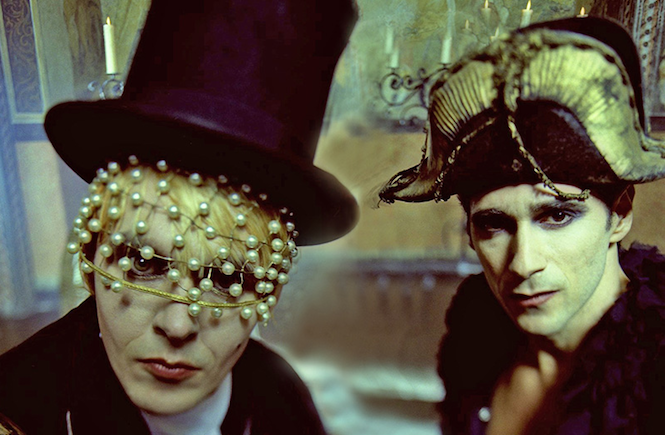 Premiered today, Nick Rhodes has directed the video for "Beautiful Clothes" from TV Mania's Bored With Prozac and The Internet?, which was released as a special edition with The Vinyl factory earlier this year.
Starring Rhodes' muse from The Vinyl Factory's Bei Incubi exhibition which also accompanied the release, "Beautiful Clothes" is both glamorous and scathing, retaining that wild streak so familiar from Duran Duran's own videos.
Dark and seductive, the video expands on TV Mania's manifesto for the album Bored With Prozac and The Internet? which tells the story of a fictional, fame-hungry family who choose to forego their privacy in order to live under the microscopic lens of a reality TV show.
Comprised of Duran Duran duo Nick Rhodes and Warren Cuccurullo, TV Mania formed in the mid-90's but have only now restored the master tapes to release this album.
To read more about the album, the exhibition and TV Mania here and order a copy here.
Watch the video below: