Published on
November 13, 2019
Category
News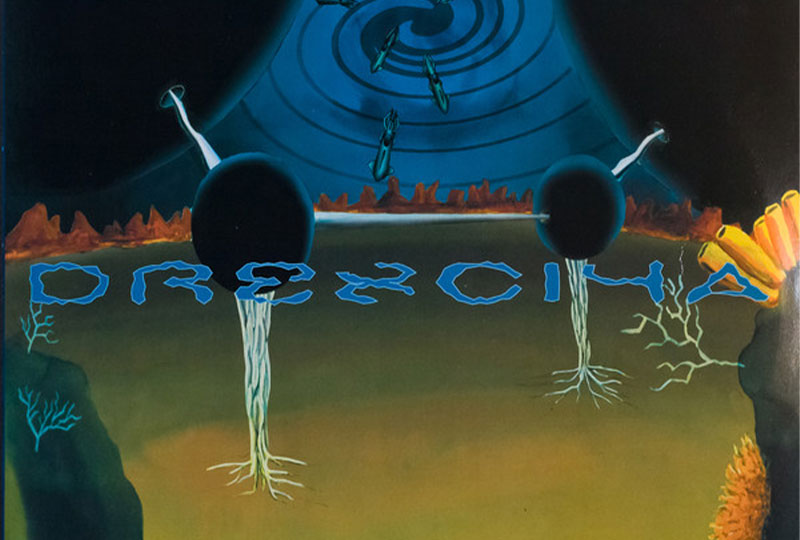 With a live performance from Drexciya co-founder Gerald Donald.
A Drexciya exhibition, called Bubble Chamber, is opening at Zurich's Up Sate gallery this November, with a 2xLP compilation of the same name forthcoming the following month
Read more: Why Drexciya's debut Neptune's Lair is still one of the most important techno records ever made
The exhibition includes work by Detroit visual artist Abdul Qadim Haqq, who designed some of Drexciya's classic artwork during the '90s.
Drexciya co-founder Gerald Donald will perform under his Arpanet alias at Zürich's Mikro gallery as part of the exhibition.
The Book of Drexciya Vol 1, a comic book exploring Drexciyan mythology "from the origin story to several hundred years after the founding of the Drexciyan Empire", will be on sale.
Gentrified Underground is also releasing a compilation of the same name exploring the duo's influence, called Bubble Chamber, with a track by XOR Gate – one of Donald's aliases.
The exhibition will run from the 15th – 23rd of November, with the compilation following in December.
Up State is located at: Flüelastrasse 54, 8047, Zürich, Switzerland.
Head here for more info, and check out the Bubble Chamber tracklist below.
Tracklist:
Side A
1. Xor Gate – Hyperbola
2. Shawescape Renegade – Soldiers Of Electro
3. DJ Dijital – I Am Morpheus
Side B
1. Plant43 – Evapotranspiration
2. The Exaltics – Don´t Ask Me Why
3. Kuldaboli- Draumur inní heilann þinn
Side C
1. Iko – Approach On Tokyo
2. Tom Ware – Take Time To Hurry
3. Kuldaboli – Beygluð sál
Side D
1. Luz1e – Transvision
2. Sansibar – Cyberdine Systems