Published on
February 25, 2014
Category
News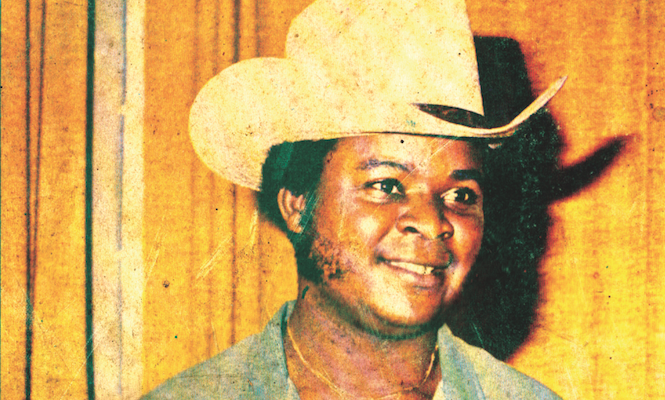 Luaka Bop follow up their superb 2013 collection Who Is William Onyeabor? with a 30 minute documentary entitled Fantastic Man, which follows the search for the man himself.
Last year, David Byrne's New York-based world music label Luaka Bop brought years of research and wrangling to close to release the first ever licensed retrospective by William Onyeabor, the Nigerian High Chief and born-again Christian who made eight mysterious and highly sought-after electronic afro-funk albums in the 70's and 80's. Feted by record collectors and musicians across the world – not least Four Tet, Caribou, Dam Funk and Damon Albarn – Onyeabor's music has since garnered cult status, compared by many in scope and obscurity to South Africa's accidental anti-apartheid superstar Sixto Rodriguez.
The thing is, unlike Rodriguez, about whom the acclaimed 2012 film Searching For Sugarman is based, the story of William Onyeabor is shrouded in mystery, the eight records he released on his own Wilfilms label all but extinct on the record market and the man behind them infuriatingly reticent.
Piecing together the scant information they started with, Luaka Bop have produced a 30 minute documentary with film-maker Jake Sumner following their search for William Onyebaor, from discovering his records to tracking down the man himself in his hometown of Enugu in eastern Nigeria.
The film features a string of high-profile Onyeabor fans (Damon Albarn and Femi Kuti to name just two) as well as a fascinating series of interviews with Onyeabor's former colleagues and producers, each of whom contribute their own little vignettes to answer the myriad question marks that surround this extraordinary character.
Needless to say the music is as strong as the narrative, as we voted Who Is William Onyeabor? into third place in our Top 100 Vinyl Releases of 2013 list.
While we strongly recommend you watch the film below, you can also read our in-depth account of the story with Eric and Yale of Luaka Bop here.