Published on
April 23, 2020
Category
News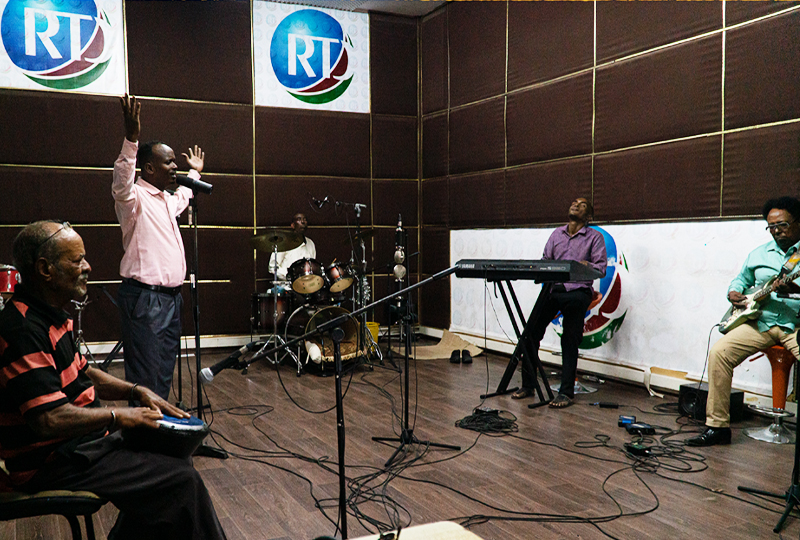 The first-ever international release from the Republic of Djibouti.
Groupe RTD are releasing a new album, called The Dancing Devils Of Djibouti, on Ostinato this June.
After Djibouti gained independence from France in 1977, music soon came under the dominion of the government, with almost every band operating as a national enterprise. Subsequently, no album from Djibouti has ever been internationally released.
However, after travelling to meet with officials from Radiodiffusion-Télévision Djibouti (RTD) – the national radio station – Ostinato became the first label granted full authorisation to access their archives.
It is through this that Ostinato met the Groupe RTD – formed of Mohamed Abdi Alto on sax, Asma Omar om vocals, Guessod Abdo Hamargod on vocals, Hassan Omar Houssein on vocals, Omar Farah Houssein on drums, Moussa Aden Ainan on keys, Abdirazak Hagi Sufi "Kaajaa" on guitar, Abdo Houssein Handeh on bass, and Salem Mohamed Ahmed on dumbek.
With Djibouti's authorities giving them just three days to record the album, Groupe RTD leapt into "a heated, three-day, khat-fueled devilish feast of music."
The Dancing Devils Of Djibouti follows Ostinato's release of Grupo Pilon's Leite Quente Funaná de Cabo Verde – one of our favourite reissues of 2019.
Head here to pre-order a copy in advance of The Dancing Devils Of Djibouti's 5th June release, check out the artwork and tracklist below.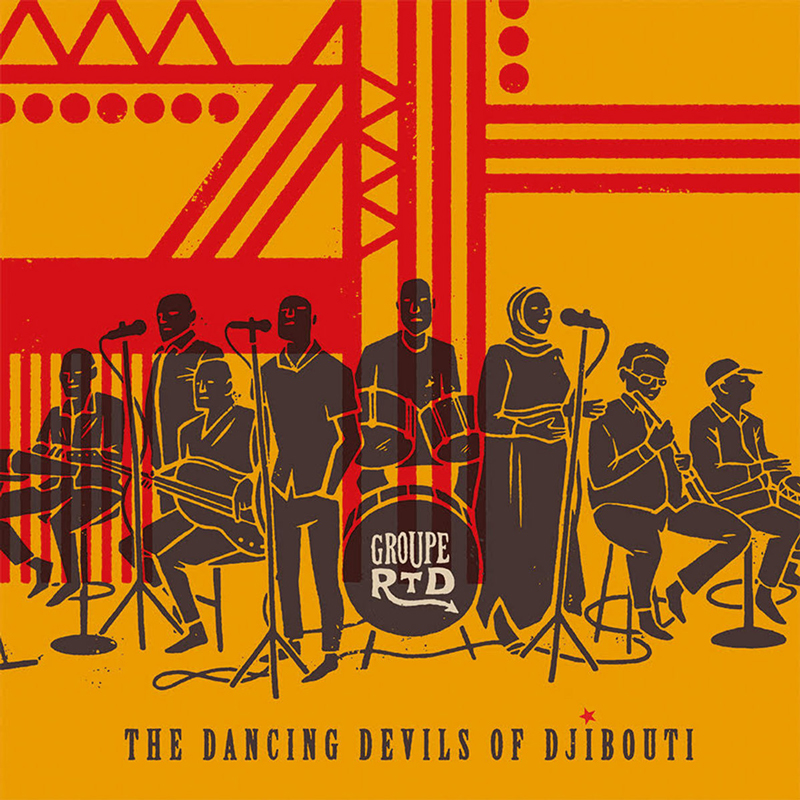 Tracklist:
1. Asma Omar – Buuraha U Dheer (The Highest Mountains)
2. Asma Omar – Raga Kaan Ka'Eegtow (You Are the One I Love)
3. Guessod Abdo Hamargod – Kuusha Caarey (The Pearl Necklace)
4. Hassan Omar Houssein – Raani (Queen)
5. Alto's Interlude
6. Hassan Omar Houssein – Uurkan Kaadonaya (I Want You)
7. Hassan Omar Houssein – Halkaasad Dhigi Magtiisa (That's Where You'll Leave His Reward)
8. Guessod Abdo Hamargod – Iiso Daymo (Look at Me)
9. Hassan Omar Houssein – Suuban (Joy)
10. Danse Traditionnelle – Wiil Wille (The Jumping Man)