Published on
August 21, 2015
Category
News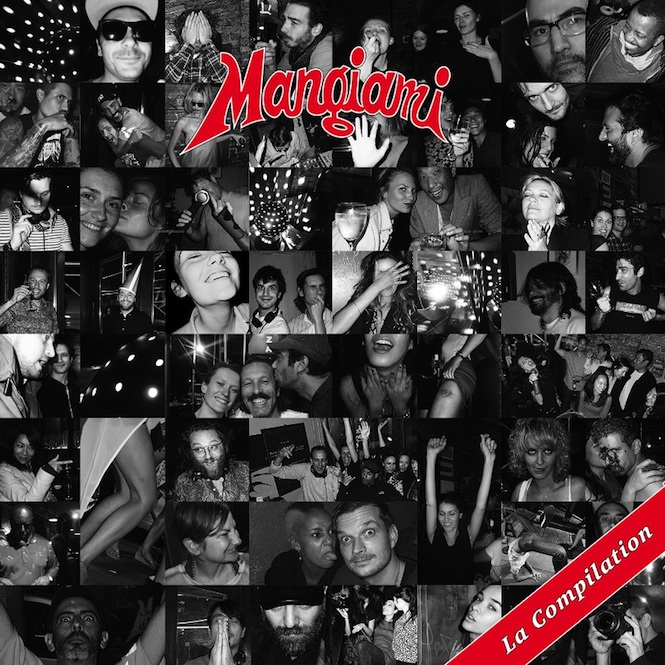 Golf Channel pay homage to the city's iconic downtown haunt.
Italian restaurant turned underground hangout for the city's crate digging cognoscenti, Mangiami may have only been around for six years, but with a reputation for debauched weeknight parties and a mean seafood risotto, the bar has gone down in New York folklore.
Welcoming the likes of DJ Harvey, Beats In Space honcho Tim Sweeney and Eric Duncan to play killer sets on the rickety Technics at the bar, Mangiami honed a sleazy disco sound of its own, the way iconic NYC venues like Paradise Garage used to.
Now, following a trio of huge 12″s on Golf Channel last year, Phil South's label have announced a full on double vinyl retrospective La Compilation across eight tracks from Mangiami's friends and regulars.
Promoter and unofficial "mayor" of the restaurant Jason Kincade sets the scene:
"From 2006 until its lamented closing in 2012 Mangiami was the downtown clubhouse for a very New York cross-section of DJs, artists, musicians, fashion people, music obsessives and assorted layabouts. On any given night of the week you knew that within an hour of sitting down at the bar any number of your friends would soon appear, and be entertained by the massively charming owner, Gianfranco. Then there were the DJ nights. Every Monday (and later Wednesday) from after work until far too late on a weeknight pretty much a who's who of local heroes and international superstars would play on the rickety old Technics sat on the bar, with mayhem and general debauchery to follow."
"This compilation of is a pretty accurate view of what went on there," he continues. "From low-slung fuzzed out sleaze, slow and sexy party grinders to anthemic 120bpm club monsters there is something for all moods to reflect the eclectic shenanigans that went on in that now hallowed space."
Mangiami – La Compilation is forthcoming on Golf Channel. Listen to Dedication's 'Let Me Rock You' for a taster.