Published on
June 11, 2013
Category
News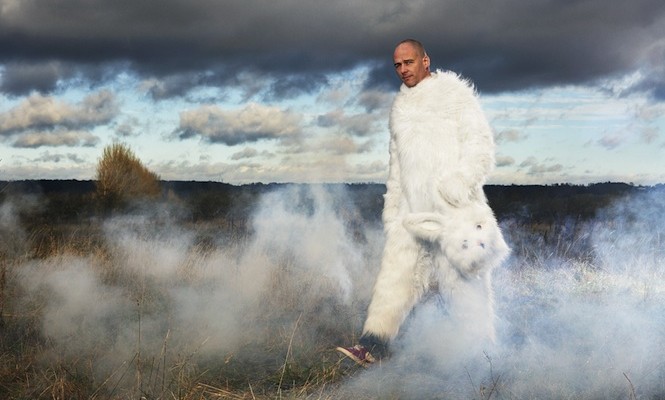 L'enfant terrible of contemporary art, Dinos Chapman is set to premier his audio/visual Luftbobler show at Sónar Festival in Barcelona this weekend.
Alongside his 7pm festival performance on Saturday 15th June as part of the Sónar By Day program, Dinos Chapman will also be screening the 20-minute montage of visual footage that accompanies the show on Friday 14th at 7pm.
Joined for a conversation and public interview by London-based artist Quayola, Chapman will shed light on the process behind creating his debut album, which has seen him cross the boundary between contemporary art and club culture.
Released in collaboration with The Vinyl Factory, Luftbobler has been the result of years experimenting with sound; a 13-track exploration of dystopian techno accompanied for the first time by 13 films, which point to the dark and brooding strains in Chapman's iconic visual work. The release has also strengthened its links with contemporary electronic music, with a remix by Actress released as a special edition on Record Store Day 2013.
Click here for more info, and preview the audio-visual film of Luftbobler track "Alltid" below: